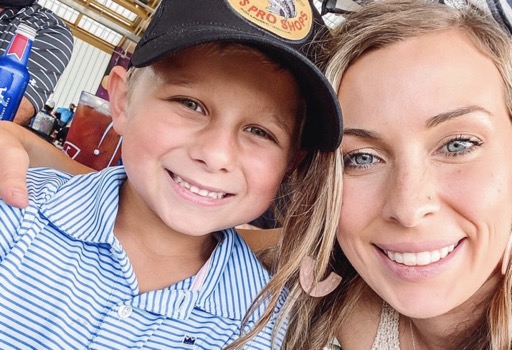 Mackenzie Edwards' ex-husband Zachary Stephens, with whom she shares six-year-old son Hudson, is apparently not a fan of Teen Mom OG.
According to court documents obtained by The Sun, Zach is requesting 50/50 custody of Hudson, as Mackenzie –- wife of 'Teen Mom OG' dad Ryan Edwards –- currently has Hudson for 209 days of the year. While the exes have had a custody agreement for years, Zach claims a revision is needed because "material and substantial change" has occurred that "affects" Hudson… with the majority of that "change" being related to 'Teen Mom OG.'
Filed on January 15, the court papers explain that Mackenzie "remarried" and welcomed two children (Jagger, 2, and Stella, 1). Zach alleges he "has the minor child for the majority of the parenting time," whereas it is believed that during Mackenzie's parenting time, Hudson "spends the majority of the parenting time with the child's maternal grandparents."
Zach went on to mention Mackenzie's "prominent role" on 'Teen Mom OG' and the fact that Hudson is "regularly featured."
"Father believes that the minor child's involvement with the television program may be detrimental to the welfare and well-being of the minor child."
He continued to claim that, while Mackenzie has "decision-authority" for Hudson and is required to consult with her ex-husband, she "has made many decisions" without Zach's input.
In Zach's proposed parenting plan, he and Mackenzie would each have Hudson for 182.5 days of the year, take turns having Hudson for holidays (except Mother's and Father's Day) and share major decisions for Hudson regarding education, religion, extracurricular activities and non-emergency health care.
Court documents request that Zach and Mackenzie agree to communicate in writing –- something Mackenzie is known to be a big fan of –- and have "meaningful contact with one another" to reach agreements.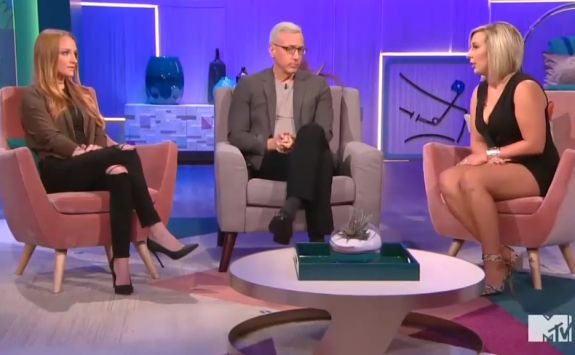 Mackenzie has yet to respond to the proposed parenting plan; however, she reportedly filed a petition for contempt in July, claiming her ex-husband owed her more than $3,000 in back child support.
Based on their 2017 agreement, Zach is to pay Mackenzie $245 a month in child support -– significantly less than the $503 he was ordered to pay before Mackenzie joined 'Teen Mom OG.' Despite the smaller monthly payment, Mackenzie alleges Zach has "intentionally and willfully refused to meet his court-ordered obligation" to pay the child support.
As a result, the mom of three demanded her ex-husband be found guilty on 13 counts of criminal contempt and 13 counts of civil contempt, with fines to be paid for each. She also requested that Zach be jailed until the back child support has been paid.
Zach is currently employed as a car salesman. In fact, in 2018, Ryan and Mackenzie purchased a custom truck from the dealership that Zach works at.
A court hearing for the case was held in December and Zach told The Sun at the time that the petition had been "withdrawn."
While Mackenzie remains at odds with her ex, things aren't much better between Ryan and his ex, Maci Bookout.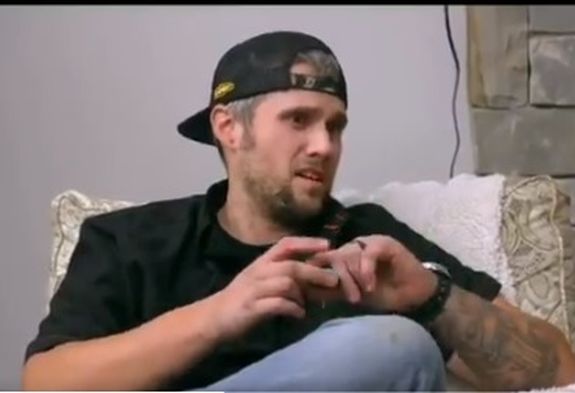 Last month, Mackenzie's father-in-law Larry Edwards revealed Ryan and Maci were still at odds with one another and earlier in 2020, he claimed the strained relationship between the co-parents had prevented the Edwards family from seeing Bentley at times – something 'Teen Mom OG' viewers saw on this week's season premiere.
Mackenzie has yet to publicly respond to Zach's claims.
RELATED STORY: Amber Portwood Says She Did Reach Out to 'Teen Mom OG' Co-Star Catelynn Lowell Following Miscarriage Despite Cate Claiming Otherwise: "I Guess She Forgot"
(Photos: Instagram; MTV)