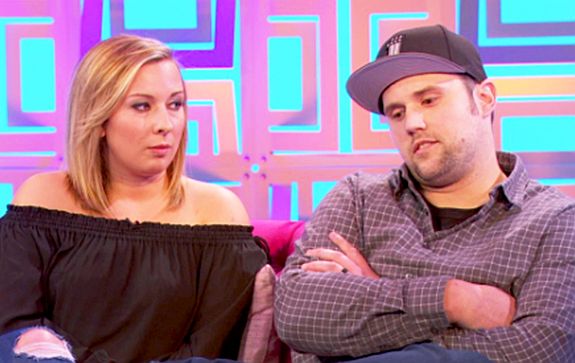 Mackenzie and Ryan Edwards have kept a very low profile over the past few months, swearing off social media while their turbulent relationship (and Ryan's struggle with sobriety) have played out on Teen Mom OG. Earlier this week, though, Ryan and Mackenzie resurfaced on Facebook when a local car dealership congratulated Ryan on buying a new truck.
In a photo posted to the dealership's Facebook page, Ryan and pregnant Mackenzie (who showed off her small baby bump for the very first time) stood next to a shiny white truck.
The dealership also posted the caption, "Thank you very much to Mr. Edwards for coming by…today and picking out your brand New Custom F-150  #blackwidowstyle."
The picture proves that the Edwards are still together, despite Ryan suggesting a separation to Mackenzie during the 'Teen Mom OG' season finale.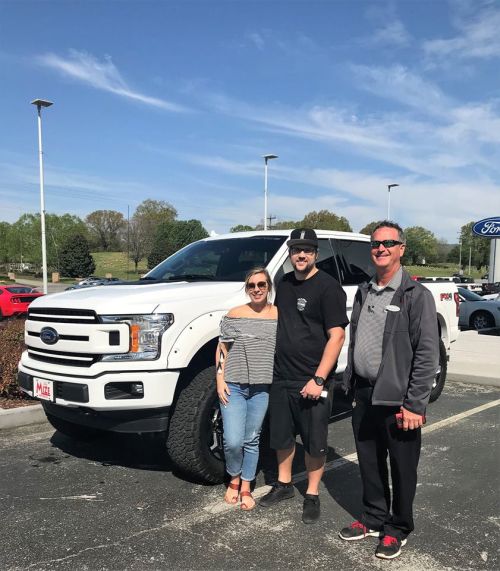 And, to make things even more awkward–Mackenzie's ex-husband actually works at the dealership Ryan and Mackenzie purchased the truck from. It does not appear that the Edwards bought the car from Mac's ex-husband, though, as a different salesman is in the photo with them.
The dealership got plenty of heat over the photo from followers who apparently watched the 'Teen Mom OG' episode in which Ryan was shown driving while under the influence of drugs.
"Congratulations on selling an enormous truck to a dude who literally fell asleep behind the wheel on heroin less than a year ago," one person wrote.
"Yea she's a black widow for sure," another wrote. "Hope he doesn't fall asleep at the wheel and kill someone in that big truck."
(Photo: Facebook, MTV)