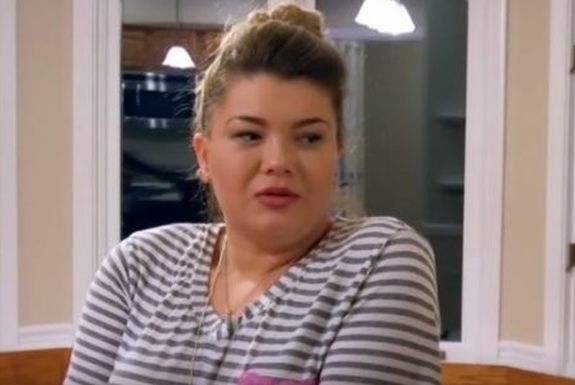 Amber Portwood headed to court on Thursday and was sentenced for her crimes stemming from her July 5 arrest and attack on baby daddy Andrew Glennon.
The Teen Mom OG star accepted a plea deal (which The Ashley hears she signed in her lawyer's office last Friday), that allowed her to escape without any jail time. All of her felony charges were dismissed or pleaded down (except for one), and Amber received a series of extensive probational conditions.
The Ashley will go through each charge below: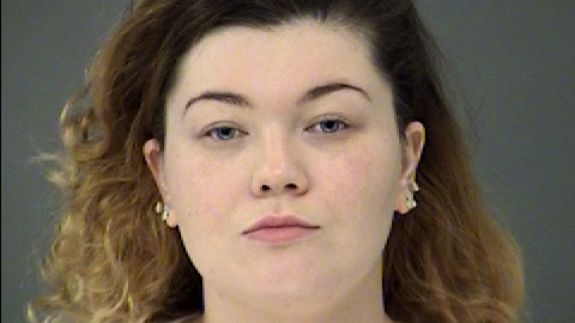 On Count 1, which was Domestic Battery (with a prior conviction for the same offense), the court determined that conviction can be dismissed at a hearing set 2.5 years in the future if Amber successfully completes probation.
Count 2, which was "Criminal Recklessness committed with a deadly weapon," was dismissed.
Count 3, which was "Domestic Battery committed in the presence of a child less than 16 years old," was dismissed.
Count 4, which was "Intimidation- Habitual Felony Offender Enhancement," Amber took a plea deal.
"Count 4 will be given alternative misdemeanor sentence upon the defendant's successful completion of probation," the court records state.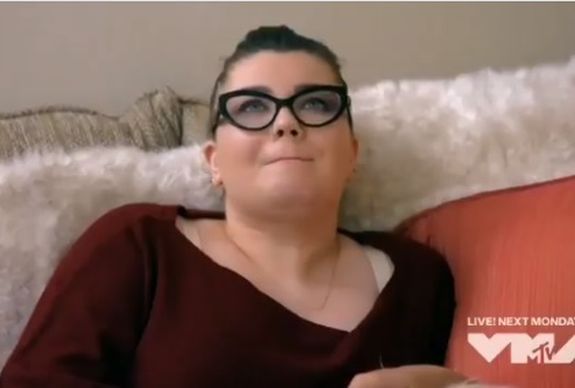 Amber was sentenced to 910 days in county jail…but 906 of those days were suspended (which means she doesn't actually have to go to "gel" for them). As for the other four days, she was given two days credit for time served. It appears that she has two days to serve in jail. (Whether she will actually go behind bars again is unknown, though.)
Amber was given some pretty heavy-duty probation terms to follow. According to court records, she will be on probation for 906 days. During that time, she is not allowed to do the following:
-Leave Marion County, Indiana, or the state of Indiana unless it is for employment purposes. If Amber wants to leave the area for any other reason other than work, she has to get it approved in advance.
-Contact Andrew. As The Ashley previously told you, Andrew and Amber are only allowed to communicate through the Our Family Wizard custody app in regard to their son, James. She is allowed to see Andrew while handing off James for custody exchanges only. However, this term of her probation "can be modified upon written request and after a hearing." The temporary no-contact order in place was dismissed and a new permanent one was drawn up on Thursday.
(To read The Ashley's exclusive report on the custody arrangement between Andrew and Amber, click here!)
As part of her probation, Amber MUST complete the following things:
-Attend court-ordered parenting classes, as well as BIP (Battery Intervention Program) classes through her current doctor or treatment providers. She must allow the probation officer to have access to her mental health treatment records.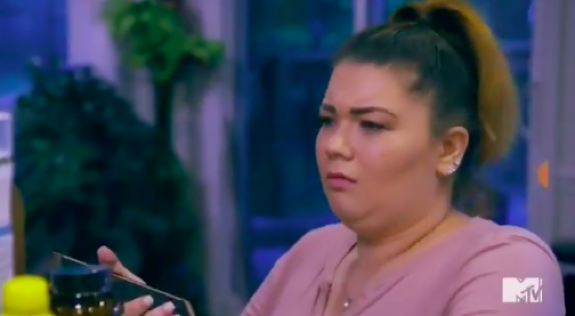 -Undergo a mental health and psychological evaluation and treatment
-Undergo a substance abuse evaluation
-Submit to a urinalysis, as well as random urine and breath testing that will be done at the request of her probation officer a least once a month. She will only have a max of 24 hours notice. Amber must get the tests done at an approved testing facility and have the results released directly to her PO. Even if Amber is out of state for work, she must still do the tests and show proof to her PO.
-Pay a $1285 fee (which she did on Thursday) to the court.
Amber and Andrew have yet to publicly comment on the court hearing. The Ashley has reached out to Amber's camp for comment and will update this when more info is available.
RELATED STORY: Exclusive! Andrew Glennon to Stay in Indiana: New Details of His Custody Agreement with Amber Portwood
(Photos: MTV)
–