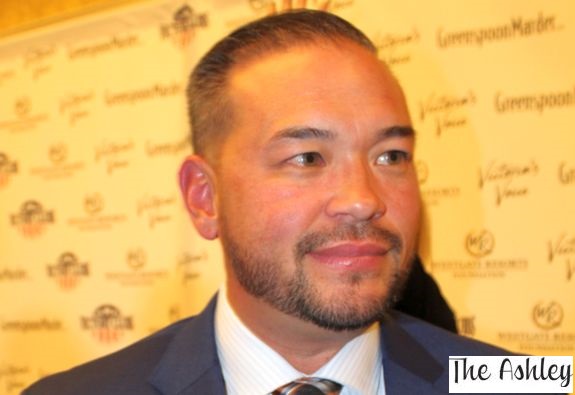 Jon Gosselin says his son Collin is "thriving" in his care– but it's no thanks to Jon's ex Kate!
The former Jon & Kate Plus 8 star chatted with The Ashley on the red carpet of the David & Jackie Seigal's Victoria's Voice, An Evening to Save Lives event, held at The Westgate Hotel in Las Vegas on October 25. Jon, who walked the red carpet with his girlfriend Colleen Conrad, told The Ashley that Collin is not currently speaking to his famous mom…or his siblings who live with her.
"Collin's not talking to [Kate] or the other siblings right now, but [my daughter] Hannah who lives with me is in touch with her brothers and sisters," Jon told The Ashley of the 15-year-olds. "We're trying to work through that right now but it's hard. You can't force it."
As The Ashley previously reported, Collin came to live with Jon and Colleen last year, after he was released from the live-in institution his mom placed him at in 2016. In interviews, Kate stated that Collin has "special needs," a claim Jon has disputed. Jon and Kate's other minor children currently live with Kate, while their 19-year-old twins Maddy and Cara are in college.
View this post on Instagram
Jon reports that Collin has come along way in the year since he was released from the care facility.
"This year's been great. It's been overwhelming but it's been good," Jon told The Ashley. "Collin's in public school, he's doing amazing. He's so smart."
In fact, Jon says Collin is thriving in his current living situation, and very active in school activities.
"He was excited about everything [after he came to live with me]," Jon said. "He was excited to have a phone, and social media because he wasn't allowed to have that before. But we've weened that, because [getting] everything all at once can be very traumatic and overwhelming.
"Now he's in the JROTC [Junior Reserve Officers' Training Corps] program at school so that's very organized and keeps everything on schedule for him," Jon said.
According to Jon, Collin and Hannah have no interest in appearing on their mother's various reality TV ventures, and he shares those sentiments.
"No more reality shows for me, on Monday I just go to work like everyone else!" Jon said.
Jon was outspoken in a recent interview about his minor children doing a recent 'Kate Plus 8' special, despite the fact that he didn't give TLC the OK to film the kids.
"I didn't sign for them to film," he explained. "I have to sign a legal waiver and I didn't do that. I hope there won't be anymore specials. Collin and Hannah don't want to be part of that at all."
Jon and Colleen attended the event– which was held to raise awareness for America's teen opioid crisis– because they both have ties to the medical field.
"I work in the healthcare industry," he said. "I do IT for a healthcare system company, and Colleen is a nurse practitioner in the mental health field so she does stuff with adolescents and adults.
"I think a lot of people don't know that I work a real job, I'm a real person," Jon said. "This is like the first time I've actually gotten to talk about it. I've been doing IT for 20 years. I still do DJ-ing on the side for fun but I work a real job."
Jon said he was drawn to the Victoria's Voice foundation because of the opioid epidemic happening where he lives.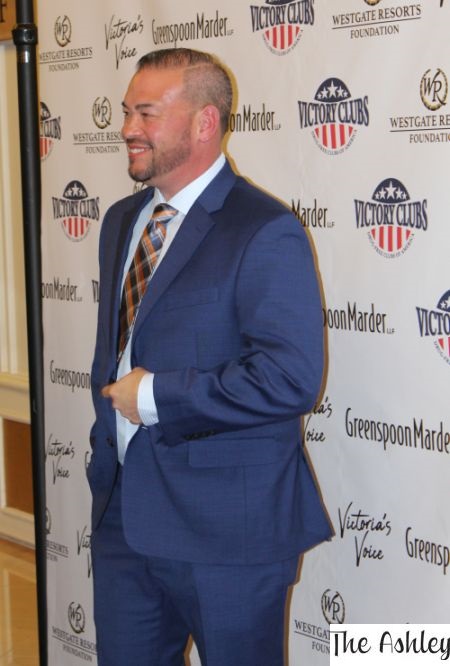 "We are in an area where there's a huge opioid problem, in Pennsylvania," Jon said. "It's become really bad there. I'm just started being involved [with this organization] but it's very important."
(Photos: The Ashley, Instagram)
RELATED STORY: Jon Gosselin Says He's "Absolutely Furious" That Kate Gosselin Allowed Their Minor Children to Appear on Recent 'Kate Plus 8' Special