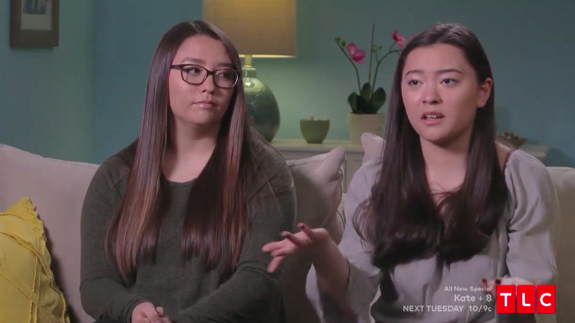 The eldest Gosselin kids are finally escaping the grips of their controlling mother college-bound and bringing along a camera crew to document the entire thing.
TLC has announced a special Kate Plus Eight episode will air next week that will focus on Cara and Mady, the 18-year-old twins of Kate and Jon Gosselin, as they prepare for life as college freshmen.
….And because Kate is, well… Kate, she's decided to make some cash the most of this monumental time in her daughters' lives by insisting that they bring her along, as well as a TLC crew for the occasion!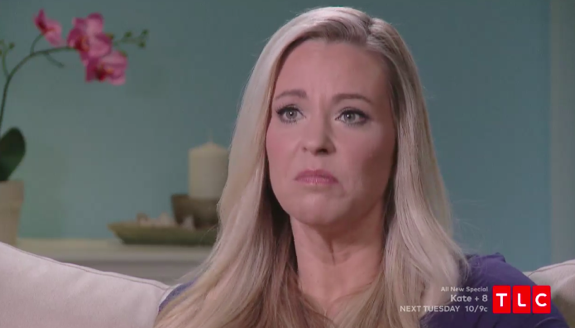 In the trailer for the special, we learn that the twins aren't too keen on dorm living, likening their new digs to that of a prison cell.
"College dorms are depressing," Mady says. "Some of the windows are, like, this big and I feel like I'm in prison.
We also learn that Kate isn't coping well with the idea of her two oldest children leaving the nest… even though two of her youngest, Colin and Hannah, flew the coop to live with their father last year.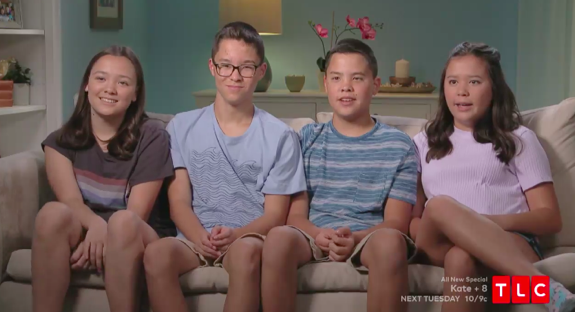 As for the remaining sextuplets living with Kate (Alexis, Joel, Leah and Aiden), we see in the trailer that they, too, are adjusting to life without Cara and Mady living at home, though mostly due to their mother insisting on "putting up a shrine" of the twins "like they're dying."
In addition to the college tours, farewell dinners and Kate's mourning, we'll also get to see the family take part in some forced family fun along the way, which Kate almost certainly used to bribe her children into partaking in this "special."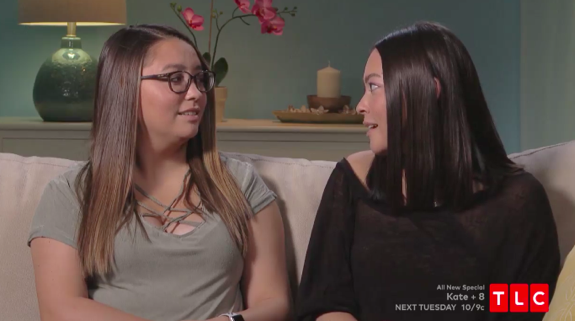 The special will also include the twins' "last meal" with the family, where Kate gets emotional and seems to remember that she has two other kids who no longer live with her.
"We keep having family members leave," Kate tells them tearfully, before saying in voice-over, "It's a pain that's hard. I don't wish it on anyone."
Again, to clarify: the girls are going to college. They have not died.
The 'Kate Plus Eight' special airs Tuesday, October 2 on TLC.
Watch the trailer below!
RELATED STORY: Jon Gosselin Says He Once Rejected TLC's $1 Million Offer to Stay Married to Kate & Keep 'Jon & Kate Plus 8' On the Air: "Wasn't Gonna Have a Fake Marriage"
(Photos: TLC)