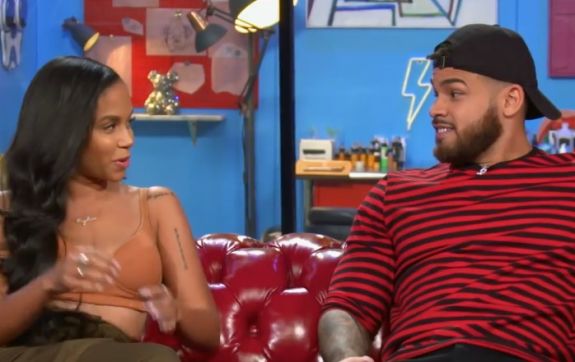 They may be happy co-parents these days, but Cheyenne Floyd and Cory Wharton clearly still harbor some resentment about their bumpy journey to parenthood!
The Teen Mom OG stars are set to appear on Thursday's episode of How Far is Tattoo Far?— an MTV reality show in which the participants each choose a tattoo for the other that they don't get to see until it's permanently etched on their bodies. In a preview clip of the episode, Cory states that he is bitter that he didn't get to meet his daughter, Ryder, until she was six months old, due to Cheyenne being unsure who the father was. (Where's Maury Povich when you need him!?)
"We didn't know Ryder was mine," Cory explains, before talking about the tattoo he has planned for his baby mama. "So, I've got something up my sleeve for Cheyenne."
"I just want to make you cry!" Cory tells Cheyenne later.
As for what tattoo Cheyenne has come up with for Cory, the 'Teen Mom OG' star hinted that it has something to do with Cory's inability to keep it in his pants.
"He's probably done like 15 shows and he's definitely slept with someone from each show," Cheyenne explains.
"You have a little bit of a reputation, Cory," Justina Valentine says.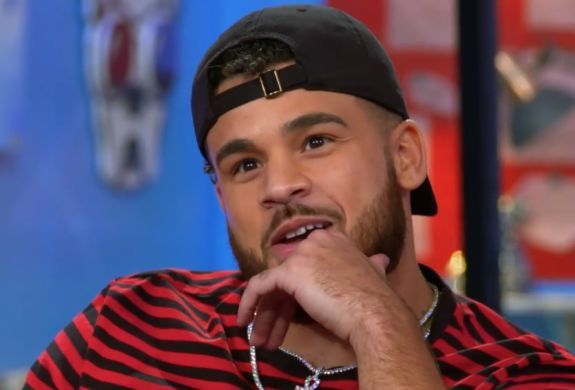 "A little bit?!" Cheyenne interjects, later adding, "I can name drop! You wanna go down the list?!"
Cory then looks terrified, asking, "Is that what my tattoo is?!"
"Little icon faces of all the bitches you f**ked!" Cheyenne says jokingly. (Well, we think it's a joke, anyway…)
"I think we should put Cory on blast," Cheyenne says, later adding that she "definitely loves Cory for being Ryder's dad but he sleeps with every girl he does a show with, he's known for being a player. So now we'll see it branded on him."
Justina then points out that Cheyenne doesn't have too much room to talk when it comes to hooking up with a lot of people.
"We know you aren't an angel girl, because when you got pregnant you didn't know [the baby] was Cory's for a while!" she says.
"Maybe the tattoo involves that!" Cory says.
"I would…kill you!" Cheyenne tells him.
When Cory and Cheyenne meet with the tattoo artists, Cory reveals that he is not actually planning a "revenge" tattoo for Cheyenne.
"I want to give her like a thank you [tattoo], for being such a great single mother," Cory said. "I just know that time for her was so difficult and it means so much to her, I want her to feel it."
Cheyenne's tattoo idea for Cory doesn't sound as nice.
"You're basically saying that he's an MTV slut!" Justina says after looking at the design Cheyenne has chosen. "He's branded forever."
'How Far is Tattoo Far?' airs tonight on MTV.
Watch the sneak preview of the episode below!
RELATED STORY: 'Teen Mom OG' Dad Cory Wharton Talks About Returning to 'The Challenge' & His "Serious" Relationship with Taylor Selfridge
(Photos: MTV)