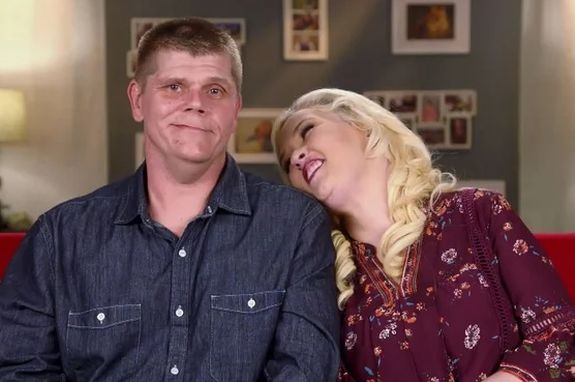 June Shannon and her boyfriend/partner in crime Geno Doak showed up to court on Wednesday to answer to charges in their crack cocaine possession case. After the hearing, Geno claimed they plan to enter a not guilty plea.
The two jail love birds quickly exited their SUV Wednesday morning to face the judge for their plea hearing and right off the bat, opted to skip the pleasantries. While stomping through the parking lot, Geno could be heard calling the paparazzi "p*ssies" and "f**king qu**rs."
Although Geno was doing what he could to draw attention to himself, the WEtv camera crew following him and June were very noticeable.
This is the first indication that the network may be continuing with June's Mama June: From Not to Hot reality show, although WEtv has yet to confirm that.
For her part, Mama June was focused on keeping her face and head covered as much as possible with sunglasses and a hood pulled tightly around her face. Though June stayed quiet for most of the short walk to the courthouse, she did thank a police officer for holding the door open. Oh, and she let everyone know that she's "over" this whole court situation.
"I'm so over this f**king sh*t," she said before entering the building.
Check out the video of June and Geno's grand entrance below, but be warned, the audio is uncensored and full of naughty words.
When Geno and June exited the courthouse on Wednesday, June's sister Doe Doe Shannon was eager to talk to June, but June ignored her. Doe Doe begged June to meet with her but June refused to give her answer.
TMZ stuck around to catch up with the happy couple after their plea hearing where we learned from Geno that the two planned to plead "not guilty" to their charges.
"Not guilty! Not guilty! They owe us a million dollars! Should've done that s**t a long time ago," Geno loudly proclaims while exiting the courthouse. Again, June was in tow with her makeshift disguise.
(You can watch the video of their exit below!)
As The Ashley previously told you, the Mama June: From Not to Hot star was arrested in March along with her boyfriend Geno for possession of crack cocaine after the two were involved in a domestic dispute at a gas station. As of a month ago, the two were in the process of selling their belongings and planning to live in an RV.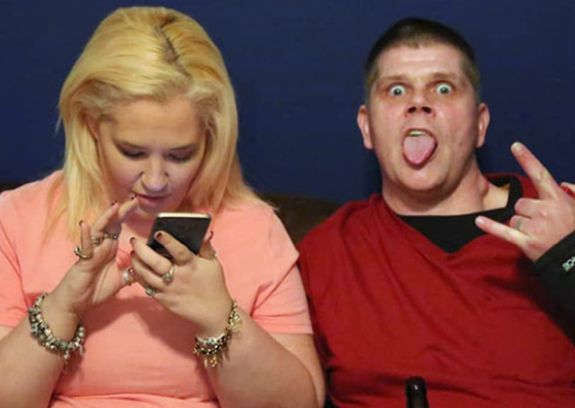 Throughout June's legal (and substance) issues, her youngest daughter Alana "Honey Boo Boo" Thompson has continued to live with her older sister Lauryn "Pumpkin" Shannon. Alan a has publicly said that she refuses to live with June until Geno is no longer in the picture, though June has yet to kick Geno to the curb.
RELATED STORY: Alana "Honey Boo Boo" Thompson Says She's Been "Through Hell & Back This Year"; Says She's Proud of Herself for Handling Things So Well
(Photos: WeTV; TMZ; Instagram)