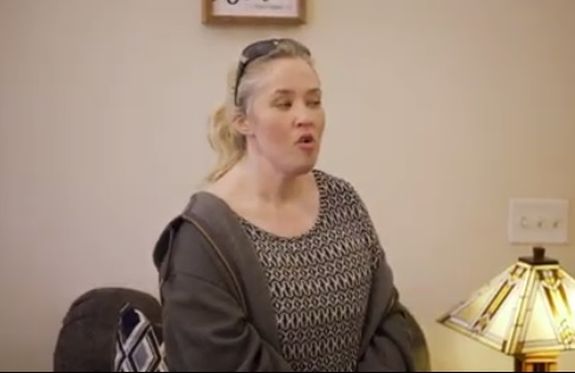 Mama June Shannon is shucking most of her earthly possessions so she can reportedly set out on the open road with her beloved boyfriend, Geno Doak!
The Blast reports that the (former?) Mama June: From Not to Hot star has sold the Georgia home where she filmed her WEtv reality show.
"The deed has not officially been uploaded into the real estate system, but sources tell us the deal is done and June is out," The Blast reports.
June— who along with Geno is facing charges for alleged possession of a controlled substance and drug paraphernalia stemming from their March arrest— apparently plans to live in an RV with her man. Of course, June's plan to live her life on wheels required her to sell off most of her belongings that once filled her 3,225-square-foot, four-bedroom home. Earlier this month, June and Geno hawked everything from massage chairs to designer purses to reggae-themed stuffed bananas (as you do), in preparation for their big move.
As The Ashley previously reported, June's teen daughter, Alana "Honey Boo Boo" Thompson, moved out of the home months ago and has been living with her 19-year-old sister, Lauryn "Pumpkin" and her family.
"None of [June's] daughters are talking to her at this point, including Alana," E! Online reports. "They've cut her off."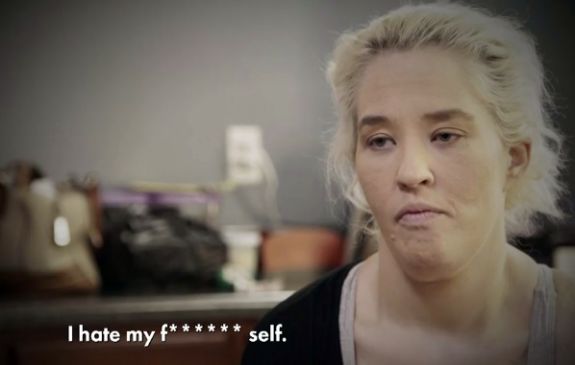 It's not known when June's "Life on Wheels" will begin, and it is also unknown at this point whether or not WEtv will stick a fork in June's 'From Not to Hot' reality show, given her recent troubles. The network has yet to release a statement regarding the future of the show.
In 2016, Mama June gave Oprah a tour of the home for an episode of Where Are They Now? In the clip, June was excited to finally be a home owner.
"I can do whatever I want to with this house," she said back then. "It's mine. It's bought, it's paid for. It just makes me feel kind of good to come around the corner and say 'Hey, this is ours!'"
Watch the clip below:
RELATED STORY: Mama June Shannon & Geno Doak Are Apparently Selling Everything in Their Home
(Photos: WEtv, Instagram)