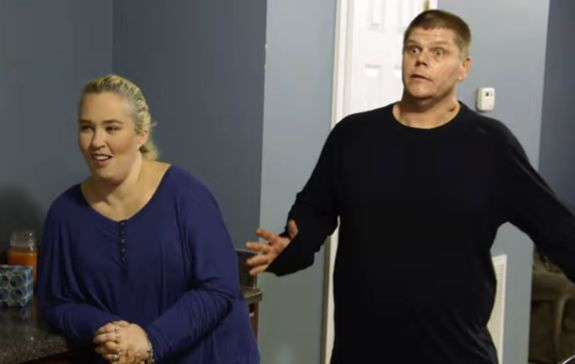 If you've ever wanted to own a piece of authentic Honey Boo Boo or Not to Hot memorabilia, come on down to Mama June Shannon's online garage sale!
The reality TV star and her boyfriend Geno Doak have been cleaning out the house featured on 'Mama June: From Not to Hot,' hawking everything from baby items belonging to June's grandchild, to a massage chair to a giant stuffed banana dressed as Bob Marley. (Sorry guys, but the reggae banana— which was featured on an episode of 'From Not to Hot'— already sold for $10!)
Mama June— who was the subject of a recent family intervention due to her suspected drug use— has been selling items in her home on Facebook Marketplace by the dozens. According to TMZ, June and Geno even hawked the only bed that was left in the house.
TMZ posted a video showing a couple "shopping" for items inside of the house, which is empty in some parts and completely cluttered in others.
"We're told some potential buyers claim to have seen what looked like needles or syringes among the items strewn around one of the bedrooms," the site reports.
Up for grabs are toys (presumably played with by her daughter, Alana "Honey Boo Boo" Thompson, who is now living with her sister Lauren "Pumpkin" Shannon), a foot spa that June lists as "unused" (so luckily she didn't soak her "forklift feet" in it), and furniture. In the video, June holds back from selling a purse to the interested buyer, stating that she needs to make sure "the girls don't want it" before she hawks it for $100.
When interested buyers asked June on Facebook if she was moving, June replied that she and Geno are just "downsizing and cleaning [out]" their home.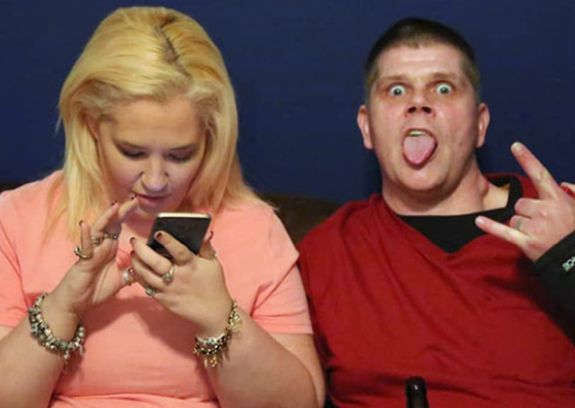 As The Ashley previously reported, June and Geno were both arrested back in March and are awaiting trial for their crack cocaine possession charges. Despite her family's protests, June has sworn to stand by her man and remain with Geno.
Last month, Geno took to social media to make a variety of claims, stating that the show's producers knew about the drug use happening in the house and looked the other way in order to keep the show going.
Geno also claimed at the time that he hadn't been paid for some of his appearances on June's show, which may explain their sudden need to sell their stuff.
RELATED STORY: Alana "Honey Boo Boo" Thompson Refuses to Move Back Home with Mama June Shannon Until Geno Doak is Gone, Following Release of Disturbing Video
(Photos: WEtv, Facebook)