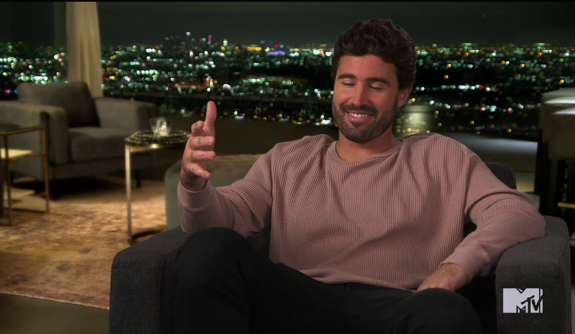 It's been less than two weeks since the news broke that The Hills: New Beginnings star Brody Jenner had split from his "wife" Kaitlynn Carter; however, both Brody and Kaitlynn seem to be handing the breakup just fine.
According to TMZ, Brody has been spotted club-hopping and getting handsy with model Josie Canseco, who as you may recall, starred in (short-lived but trashtastic) The Mother/Daughter Experiment on Lifetime in 2016.
Josie, the daughter of baseball player José Canseco, appeared on the show alongside her mother Jessica. Coincidentally, Brody's co-star Heidi Montag was also on the show that season… and on the receiving end of Jessica and Josie's criticism for drinking at 9 a.m. on one episode.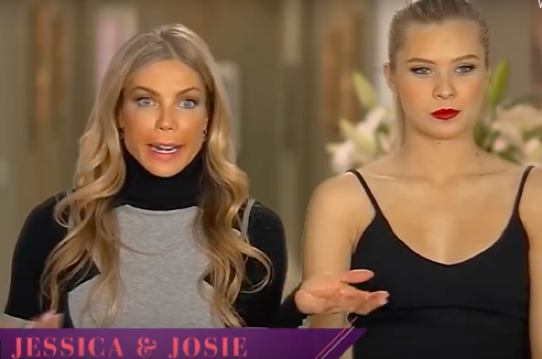 TMZ claims that Josie met Brody while he was on a press tour to promote 'The Hills: New Beginnings.' Brody's 'Hills' co-stars Frankie Delgado and Brandon Lee were kind enough to introduce Brody to Josie while they were all at a New York hotel party. "They have been hanging out A LOT over the past few weeks, kissing each other and showing tons of PDA around friends," the site reports.
While Brody is taking his new (possible) romance to the club scene, Kaitlynn just returned from Lake Como where she was photographed kissing Miley Cyrus… who recently announced her own split from husband Liam Hemsworth.
https://www.instagram.com/p/B09Z3ShgaK7/?utm_source=ig_web_copy_link
As The Ashley previously told you, Brody and Kaitlynn said "I do" during a ceremony held in Indonesia in June of 2018; however, the couple never obtained the documents needed in the United States to make their union legal.
https://www.instagram.com/p/ByN8wkqBEVI/?utm_source=ig_web_copy_link
Brody's co-star and former friend Spencer Pratt revealed last week that he knew Brody and Kaitlynn's marriage wasn't legal and accused them of "pretending to be a married couple" for 'The Hills: New Beginnings' when "they're boyfriend and girlfriend who sleep with other people."
UPDATE! Brody issued a statement on Friday via his Instagram page.
"There is far too much negativity being directed at someone who I love and care about very much," he wrote. "I feel the need to set the story straight. Kaitlynn and I have been best friends for 6 years, and we continue to be. We, like many others before us and many after us, grew in different directions over those same 6 years."
He went on to praise his ex.
"Kaitlynn is a wonderful person, beautiful and fun to be with, always a positive force in my life," Brody wrote. "We decided the best move for both of us was to keep our love for each other strong but move forward separately with our lives. I respect Kaitlynn and care deeply about her. She deserves to be able to move forward in her life with respect and happiness."
Kaitlynn seemed to appreciate Brody's kind words, as she responded to his message with a heart emoji in the post's comment section.
RELATED STORY: Spencer Pratt Calls Brody Jenner & Kaitlynn Carter "Pathological Liars"; Says Brody Didn't Want Kaitlynn "to Have Access to His Mom's Money"
(Photos: MTV, Lifetime, Instagram)