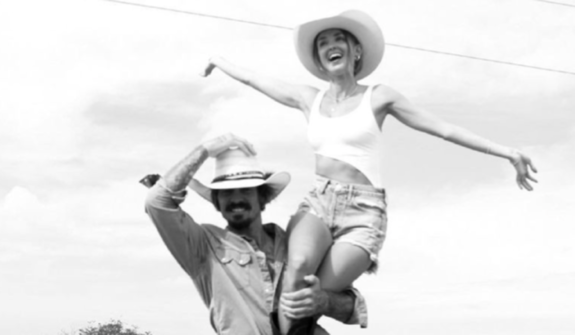 Kaitlynn Carter and boyfriend Kristopher Brock have welcomed their first child together.
The Hills: New Beginnings star gave birth to son Rowan Carter Brock on Thursday, September 30. Kaitlynn announce the baby birth's on Instagram on Wednesday, stating that the future MTV star weighed in at 8 lbs., 4 oz.
"…everyone is happy and healthy and so in love," Kaitlynn told followers Wednesday on Instagram.
The 33-year-old former wife of Brody Jenner announced her pregnancy in June– nearly two years after her split from Brody.
As fans of 'The Hills' may remember, Kaitlynn and Brody announced they were divorcing in August 2019, though it was revealed shortly after that the two were never legally married to begin with, as they had tied the knot in 2018 in Indonesia but never made things official back in the States.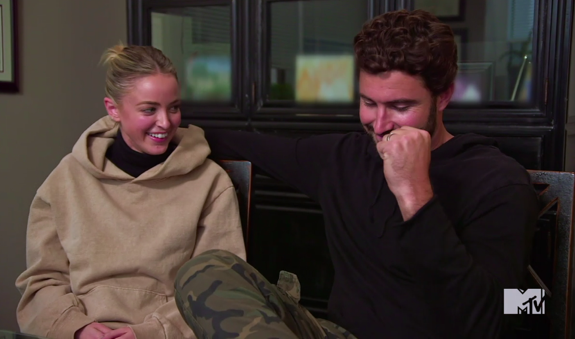 After their divorce split, Kaitlynn began dating Miley Cyrus, while Brody rebounded with Josie Canseco. Kaitlynn and Miley ultimately called things off in September 2019, while Brody and Josie went on to break up as well.
In an Instagram post from May, Kaitlynn revealed she and Kristopher– co-founder of clothing brand Brock Collection– had been introduced by a mutual friend in May 2020. A few days after meeting, the two reportedly went on their first date "and the rest is history."
Baby Rowan is Kaitlynn's first child and Kristopher's second. According to Just Jared, the fashion designer is already a dad to six-year-old son Charlie, whom he shares with ex-wife Laura Vassar.
Although she is no longer with Brody, Kaitlynn has remained close to his mom, Linda Thompson. In fact, Linda attended Kaitlynn's recent baby shower. On Instagram, Linda expressed how happy she is that she and her former (sort of) daughter-in-law have maintained a good relationship.
View this post on Instagram
"Thank you @kaitlynn for including me in such a beautiful celebration on the occasion of your baby shower!" Linda wrote on Instagram last month. "My whole family & I are wishing every happiness for you and your family! It is the profoundly beautiful adventure of motherhood upon which you are about to embark! You are radiant! All love & blessings now & forever."
Linda left a sweet comment on Kaitlynn's baby announcement, as did Kaitlynn's fellow 'Hills' cast mates.
"Motherhood looks beautiful on you!" Linda wrote in the post's comment section. "And that baby! So excited to meet him… I love the name Rowan Carter Brock! He already has enviable hair! Much love!"
"Dying!" wrote Whitney Port. "So excited for you and here for you."
"Look at all that hair!!!! Such a qt can't wait to come snuggle him! Congratulations mama you did it!" Ashley Waller commented.
So beautiful you both are. Love you guys," wrote Caroline D'Amore.
Brody has yet to comment. However, 'The Hills: New Beginnings' fans got to watch as Kaitlynn told Brody she was pregnant during a group wellness retreat episode that aired in July. Kaitlynn had been nervous to tell her ex about her pregnancy.
'I've been intentionally putting it off. Nobody likes difficult conversations,' she said, adding that she and Brody disagreed about having children, and that it was a "big point of contention" in their relationship.
She eventually did tell Brody, who said he was happy for her.
RELATED STORY: Kristin Cavallari Announces She's Returning to TV; Kristin's Best Friend Justin Anderson Will Reportedly Appear on New Show with Kristin
(Photos: Instagram; MTV)