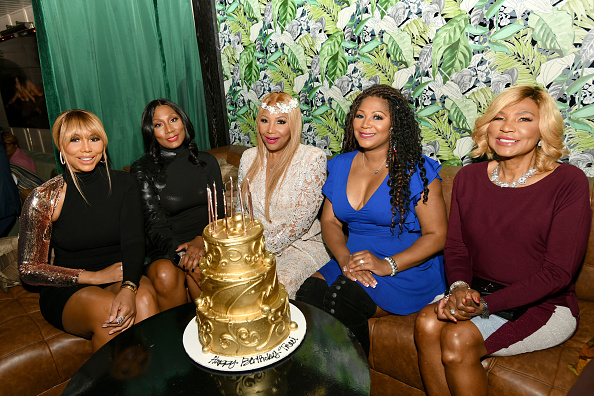 The Braxtons are returning to reality TV.
Despite declaring this summer that she was "definitely not ever doing another docuseries about [her] life"– and then signing on to appear on The Surreal Life– Braxton Family Values star Tamar Braxton says she and her family are coming back to reality TV…but "not with a foolish network."
The news of a Braxton family comeback is a bit unexpected, considering in 2020, Tamar publicly spoke out on the dangers of appearing on reality TV, vowing at the time to help other reality TV stars escape unfair contracts and exploitation.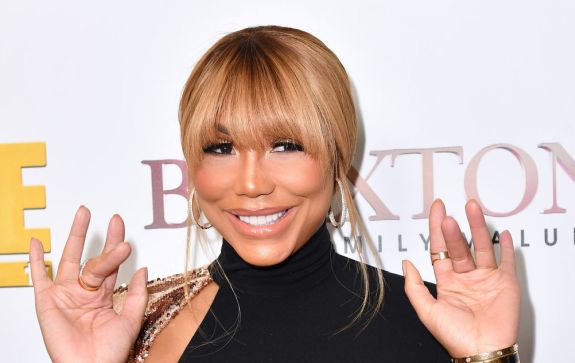 Tamar began speaking out after her July 2020 suicide attempt, later releasing several public statements condemning WEtv, the network that ran 'Braxton Family Values' and Tamar's spinoffs, Tamar & Vince and Tamar Braxton: Get Ya Life.
Over the weekend, Urban Belle Magazine reports, Tamar spoke about the future of 'Braxton Family Values'–– on which Tamar appeared with sisters Toni, Traci, Towanda and Trina and their mother, Evelyn–– telling fans an eighth season of the series was coming, this time without WEtv.
"How many of y'all miss 'Braxton Family Values?'" Tamar asked during a recent live event in Tennessee. "What if I told you 'Braxton Family Values' is coming back? Not with a foolish network, I can tell you that. Because the truth is, the true depiction of a Black American family is not a bunch of foolishness. And the other part of the truth is I ain't about to let the devil use me like that for people's entertainment purposes. It's a no for me, dog."
Tamar went on to say that the next time she and her family allow cameras back into their lives, they want things to be different.
"I mean, I'm not saying that families don't go through stuff because we do," she said. "I'm not saying that we're not ratchet because we are. But only we can tell our story. And if it can't be done that way then it won't happen. But it looks like it will be done that way. Won't he do it?"
The Braxtons have yet to announce which network viewers will be able to watch Season 8 of 'Braxton Family Values.'
RELATED STORY: Tamar Braxton to Star on VH1's 'The Surreal Life' Reboot, Despite Swearing Off Reality TV; Cast to Include Dennis Rodman & More
(Photos: Earl Gibson III/Getty Images; Instagram)