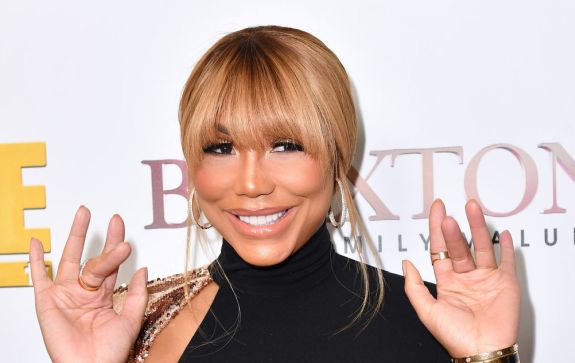 Less than one month after appearing in a People magazine cover story where she declared, "I'm definitely not ever doing another docuseries about my life," Tamar Braxton has signed on to appear on another reality show.
MTV Entertainment Studios announced on Thursday that Tamar will be part of the cast of The Surreal Life reboot that's set to premiere on VH1 in the fall.
Just as MTV is bringing back some of its popular early reality show (like MTV Cribs, for instance), VH1 is hoping to tap back into some of its reality shows that it found success with in the early 2000s.
"'The Surreal Life' is known for bringing together some of the biggest names in pop culture and creating many unforgettable moments in reality television," Nina L. Diaz of the MTV Entertainment Group said in a press release. "We are excited to see how this stellar celebrity cast will make captivating television for audiences everywhere."
In addition to Tamar, that "stellar celebrity cast" will include singer and rapper August Alsina, WWE diva CJ Perry, retired NBA star Dennis Rodman, former child actor Frankie Muniz, actress Kim Coles (of 'Living Single' fame), YouTuber Manny MUA, and adult film actress Stormy Daniels. Tamar has the most reality TV experience out of the new cast, having appeared on several shows with her family as well as competing on Dancing with the Stars.
Tamar's return to reality TV is unexpected, considering last year she publicly spoke out on the danger of appearing on reality TV, and vowed to help other reality TV stars escape unfair contracts. That vow came after she attempted suicide in July 2020, and later released several public statements condemning WEtv, the network that ran her family's show Braxton Family Values and later her spinoff Tamar Get Ya Life.
"[I vow to] use my voice and experience to be an ally for every Black and brown person who has suffered from the continued exploitation of reality TV," Tamar wrote last year. "Reality TV personalities have no union, no coat of protection, no formal representation that protects our labor, our rights or our voices. They promise us opportunity but produce exploitation, which has only developed a poor portrayal of Black people in show business."
It is unknown why Tamar suddenly had a change of heart about appearing on another reality TV show.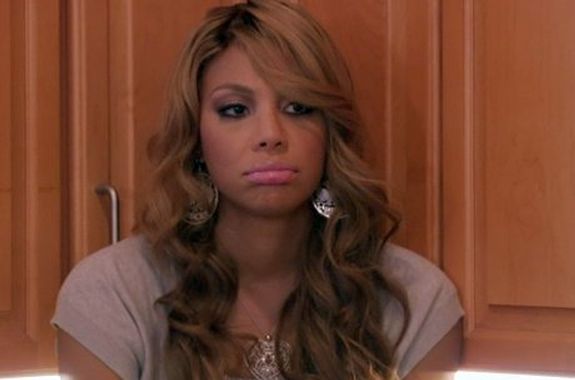 Those of you who weren't wearing Pampers in the early 2000s will remember 'The Surreal Life.' The reality show originally launched on The WB ('member that?) in 2003, where it ran for two seasons before moving for VH1 for its final four seasons, wrapping in 2006.
Past casts included actor Corey Feldman, who married his second wife at the end of the show's first season, rapper Flavor Flav and actress Brigitte Nielsen, whose on-screen relationship inspired the spin-off Flavor of Love franchise, and America's Next Top Model cycle one winner Adrianne Curry and The Brady Bunch star Christopher Knight, whose relationship was chronicled in the spin-off My Fair Brady. (They eventually married— and divorced.)
During its original run, cast members on 'The Surreal Life' lived together in a Hollywood Hills mansion for two weeks and participated in group challenges, like working in a diner, recording a song, pitching reality shows, and recording talk-show pilots. No word yet on if the reboot will follow the same format or when it will begin shooting.
The resurrection of 'The Surreal Life' is scheduled to premiere this fall. No premiere date has been released.
You can watch a vintage clip of an old episode of 'The Surreal Life' below!
RELATED STORY: Former 'Celebrity Rehab with Dr. Drew' & 'Surreal Life' Star Tawny Kitaen Dead at Age 59; Ninth 'Celebrity Rehab' Star to Die After Show Ended
(Photos: Earl Gibson III/Getty Images; WEtv;Instagram)