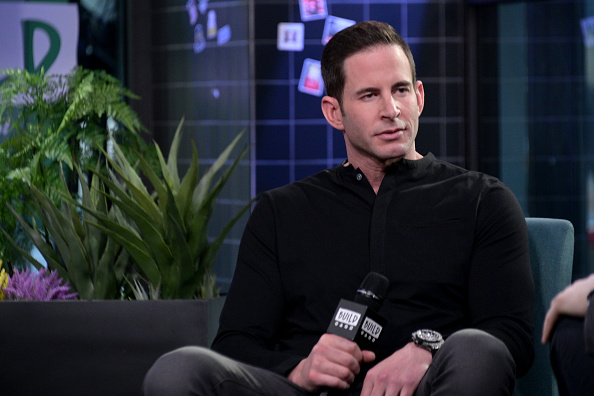 Tensions are running high on the set of Flip or Flop between co-hosts and exes Tarek El Moussa and Christina Haack after Tarek reportedly took aim at Christina after he disliked how she signaled everyone that it was time to start filming. In reaction, Tarek went after her relationship, looks, and overall stardom in an allegedly vicious tirade.
As The Ashley reported last week, Tarek reportedly screamed at Christina on the 'Flip or Flop' set, saying that he enjoys watching her fail and that he "made" her, calling her a "washed-up loser." He also allegedly compared her to his fiancée Heather Rae Young, stating that the Selling Sunset star was not only richer than Christina, but "hotter."
According to People, Tarek is now regretting his on-set outburst.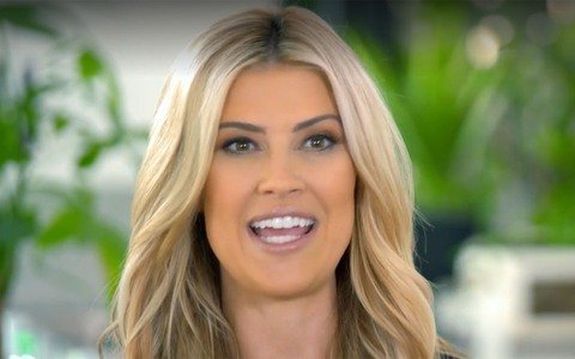 "They did get into a disagreement. Tarek lashed out and he's super remorseful," People's source stated. "They're exes who share a history and children and a workplace, but outside of co-parenting [their two children], they're not friends."
Tarek and Christina have continued to film 'Flip or Flop' following Tarek's vicious tirade; however, they have been filming their scenes apart recently. This is not the first time an argument between the exes has led them to film separately; however, this particular time seems to have struck a chord with the HGTV star. Christina's Instagram posts from the past few days have indicated that she's struggling.
Over the weekend Christina posted on Instagram that she was having a rough week, and thanked her daughter Taylor for bringing her breakfast in bed.
"My sweet girl knew I was having a rough week so she surprised me and brought me breakfast in bed…. And I must say she knows me well -healthy choices. #Luckymama," the caption read.
View this post on Instagram
Tarek's on-set outburst also allegedly attacked Christina's failed relationships, with him reportedly telling Christina "[t]he world knows you're crazy!"
In another recent Instagram post, she appeared to be addressing Tarek's harsh words. Christina posted a not-so-sly dig at Tarek, claiming her boyfriend, realtor Joshua Hall, is her "ride or die."
"Ride or Die. Some people are lucky enough to get forever the first time but no one should be shamed for things not working out and no one knows what goes on behind closed doors – remember that before making judgements and assumptions… and this woman/ mama is still lucky enough to have this man choose me," she wrote in the caption.
View this post on Instagram
Christina and Tarek have hosted 'Flip or Flop' together since 2013, despite splitting publicly in December 2016.
Tarek has yet to publicly apologize to Christina.
RELATED STORY: Tarek El Moussa Allegedly Flips Out on Ex-Wife Christina Haack on the 'Flip or Flop' Set, Calling Her a "Washed-Up Loser" & Comparing Her to His Fiancé Heather Rae Young
(Photos: Michael Loccisano/Getty Images; HGTV; Instagram)