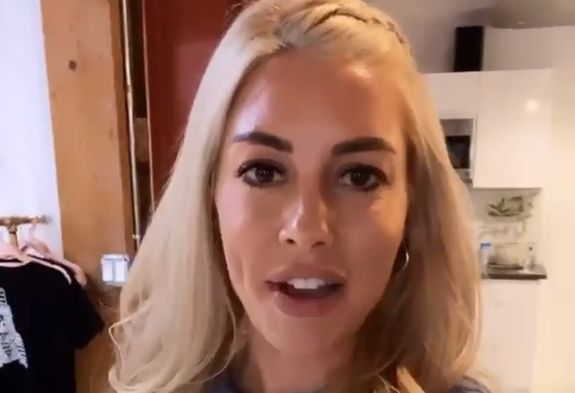 Heather Rae Young got a tattoo for her fiancé Tarek El Moussa on Monday— and got plenty of hate on social media for it!
The Selling Sunset star did not get the response she was hoping for from the public when she posted the picture of her new ink— the words "Yes Sir, Mr. El Moussa" scrawled largely across her butt –with many of her followers calling her "desperate" and "creepy," while others said the tattoo is "degrading."
Heather has since taken the post down; however, she posted a video on Tuesday that she filmed at the tattoo parlor before getting the ink.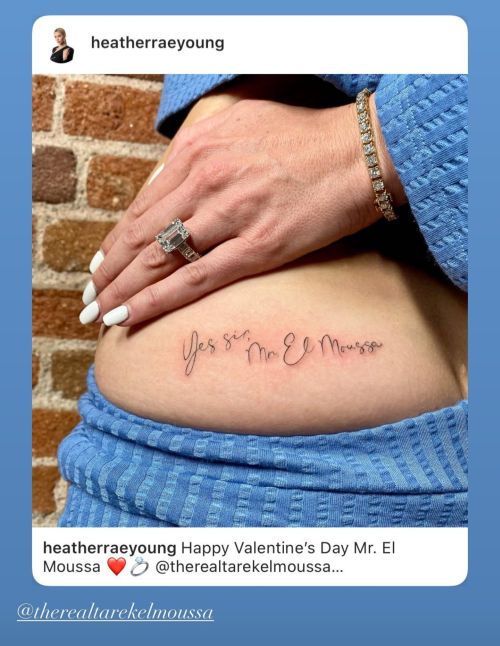 In the now-deleted photo, Heather also showed off her upgraded engagement ring, along with her tattoo. In the caption of the photo, she wrote, "Happy Valentine's Day Mr. El Moussa," and tagged Tarek in the photo. "I love you handsome! Best Friends Forever."
Tarek left a comment on the photo, writing, "Forever and ever and ever❤️❤️❤️❤️❤️❤️."

In comments left on the post (that The Ashley screenshotted because she anticipated that the hate would cause Heather to delete the post), some people wondered if the tattoo was a "BDSM thing" or a "sex thing."
"Why the 'yes sir?'" one person asked. "Is it like sexual?"
Others felt that Heather's gesture made her look like she is obsessed with her Flip or Flop star fiancé.
"This is too much…very obsessive and shows no self love," one person wrote. "Bad, bad move. Hope you have no regrets one day."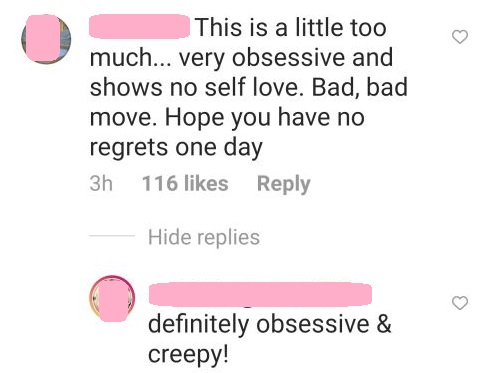 "Definitely obsessive & creepy," someone else responded.
"This is unbelievably creepy," another wrote.
"I'm happy she's happy but she's doing too much for a guy who [has] already been divorced and clearly picked her due to her looking like the ex wife," someone else commented. (Tarek's ex-wife is his 'Flip or Flop' co-star Christina Anstead, by the way.)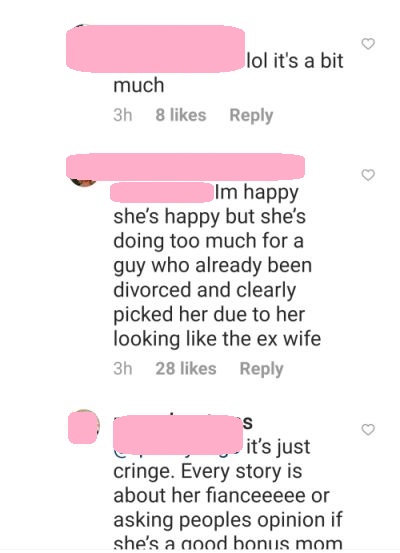 "OMG sis, blink twice if you're not okay," one person joked.
In the video posted to Instagram Stories on Tuesday, Heather talked about the tattoo but did not say why she deleted the post.
"Obviously you all saw that I got a tattoo," she said, before posting a video taken the day before at the tattoo shop. In that video, Heather said that tattoo was "very meaningful" and that she was "doing it for my fiancé."
"It's something that's just for us, so you might not get to see it," Heather— who posted it for the world to see just hours after filming that— told her followers.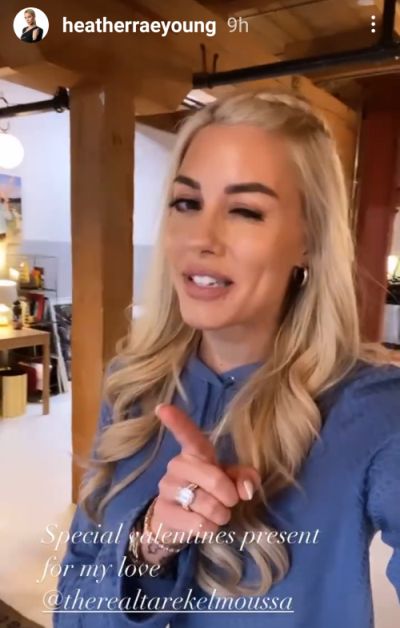 Tarek and Heather got engaged last July during a trip to California's Catalina Island. While they have stated that they plan to get hitched sometime this year and are busy with wedding planning, they have yet to reveal their actual wedding date.
Heather frequently gushes over Tarek on her Instagram. On January 29, she told her followers that she is thankful for him every day.
"He is my rock, my protector and supports me through everything in life."
RELATED STORY: Exes Tarek El Moussa & Christina Anstead Joke About Their Past During 'Flip or Flop' Episode