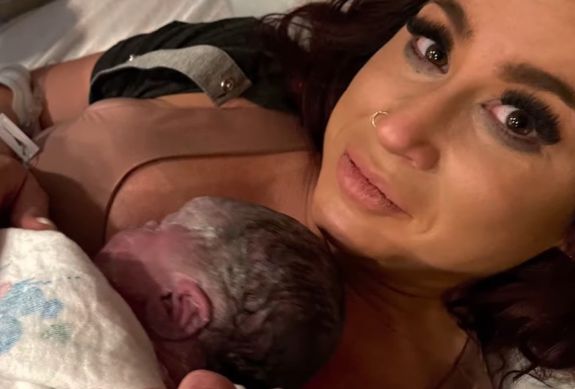 Chelsea Houska is adjusting to being a mother of four, but the former Teen Mom 2 star took some time to answer some of her fans' questions about her newest addition, Walker June!
As The Ashley previously reported, Chelsea and her husband Cole DeBoer welcomed their daughter Walker June on January 25— weeks ahead of the baby's due date. Since Chelsea is no longer appearing on 'Teen Mom 2,' there was no MTV film crew there to capture the Kodak moment (or document all of the in-the-stirrups grunts and groans). However, it appears that Cole did film a bit of Chelsea's labor for a video posted to his Doin It With Cole YouTube channel.
("Doin it with Cole" is exactly how Chelsea got herself in the birthing stirrups…hey-yo!)
Anyway, in the Q&A session posted to her Instagram Stories earlier this week, Chelsea answered some of questions her fans had about Walker, her name, her birth and whether or not Chelsea plans on "doin' it with Cole" again (for the purpose of procreation).
On why she and Cole named the baby Walker: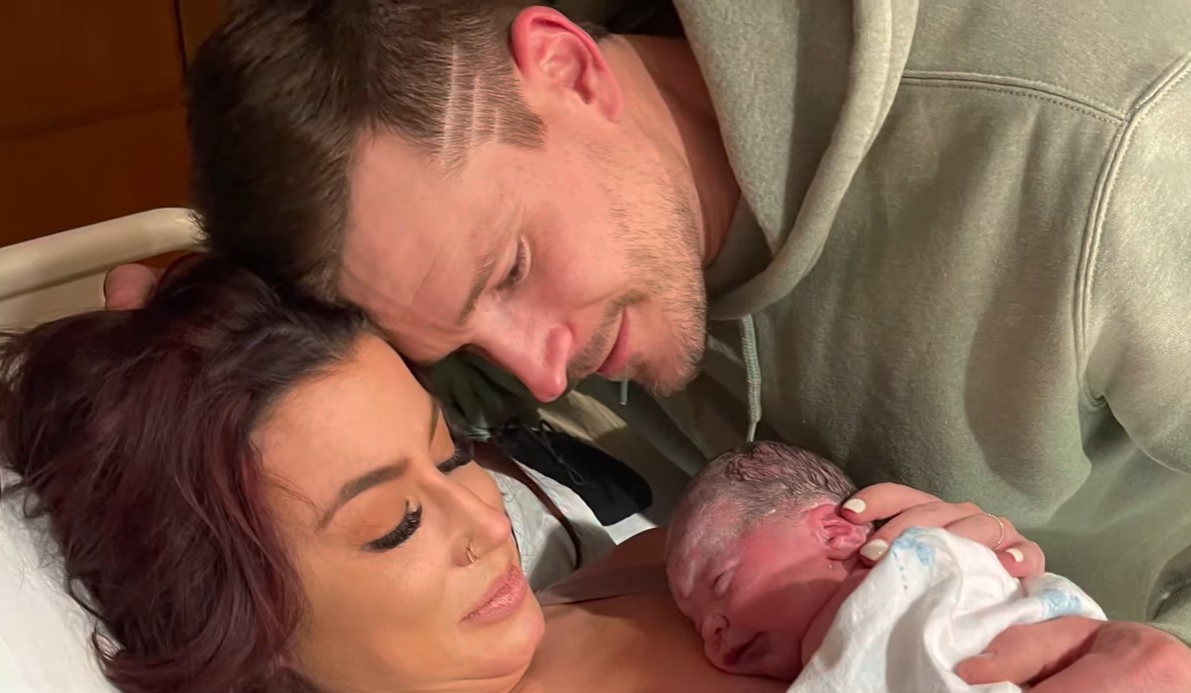 Chelsea has gotten some criticism from fans over her choice of baby name, but she seems to be pleased with Walker's name. She told fans that she and Cole planned to name Baby No. 4 Walker, regardless if it was a boy or girl.
As for where the unique name came from, Chelsea said it is the name of a place.
"There is a place that's really special to me and was special to me growing up called Walker Valley," Chelsea wrote. "Cole and I got married there."
On how she's functioning after having Walker:
Chelsea was open on 'Teen Mom 2' about her struggles with anxiety after the birth of her third child, Layne. However, it appears that, so far, things are going better this time around. When a fan asked Chelsea how she's doing mentally, she wrote, "I'm actually feeling pretty good so far!"
On how the birth of Walker went: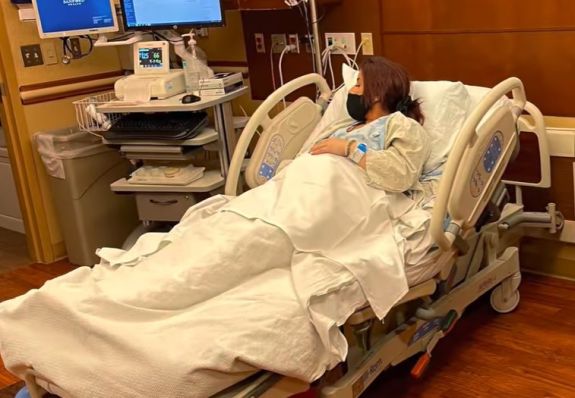 Walker was born on January 25– which is also the birthday of Chelsea's son Watson. Chelsea said she was not expecting to go into labor, but was "feeling off" all that day.
"We had a full day with [Watson] …went to the hospital that night to get checked (not thinking I was actually in labor). Found out I was 5cm and my waters had broke (slow leak didn't even know.)
Chelsea said that she did not get an epidural for the birth. (To date, her only epidural was with her oldest Aubree's birth.)
On whether or not Walker is the last DeBoer baby:
Chelsea and Cole have said in the past that this baby will likely "complete" their family. However, when Chelsea was asked if she still feels that way, she said she was unsure.
"I don't know," she wrote. "Makes me sad to think about it!"
On Tuesday, Cole posted footage from the night Walker was born. Chelsea and Cole are shown, both wearing masks in the hospital due to the COVID-19 pandemic. We see Chelsea and Cole in the hospital halls, trying to "walk the baby out." (Naturally, Cole compliments Chelsea on how beautiful she looks because…Cole.)
We also get to see Baby Walker's first moment of life, the first time Cole and Chelsea held her, and more footage from the night she was born.
Watch the full video below!
RELATED STORY: Former 'Teen Mom 2' Star Chelsea Houska Welcomes Her Fourth Child: See the First Baby Photo
(Photos: YouTube)