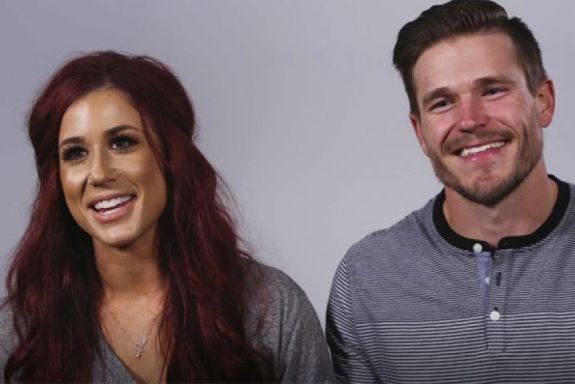 It's (another) girl for Chelsea Houska!
The former Teen Mom 2 star and her husband Cole DeBoer welcomed their fourth child on Monday night, with the baby coming early at 36 weeks.
The baby girl— whom Chelsea and Cole named Walker June— weighed in at 6 lb., 1 oz. She was born on the birthday of the couple's son, Watson.
"She decided she wanted to share a birthday with her big brother, Watson and surprised us by coming last night," Chelsea wrote in the caption of a photo posted to Instagram.
"Blessed with another little Angel!" Cole wrote on his Instagram. "Our sweet baby girl
Walker June DeBoer Stole my heart immediately! I love you @chelseahouska"
Walker joins Watson, as well as two sisters– Layne and Aubree (whose father is Chelsea's ex Adam Lind).
Walker's birthday also fell on the same day Chelsea launched her new home goods line, Aubree Says.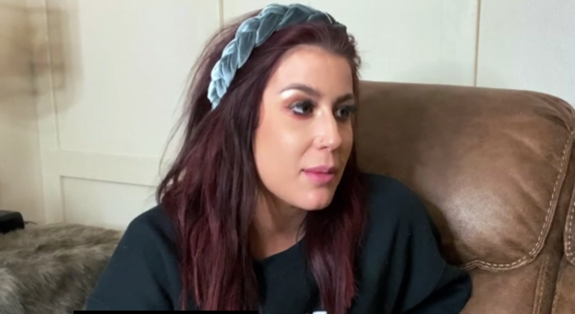 Chelsea has said that Walker will likely be her last child. In August, she told a fan on Instagram, ""This little babe will probably complete the fam! I mean, I'm 98.5% sure but maybe we'll get a wild hair in like 5 years, who knows!"
Someone special decided to surprise us on launch day! Welcome to the world, baby Walker June ❤️❤️❤️ pic.twitter.com/nB7lWwCpe9

— aubreesays (@aubree_says) January 26, 2021
Despite this being her fourth baby, Chelsea said this pregnancy was "a little harder" than her others.
"This has definitely been the most 'pregnant' I've ever felt, like the most classic pregnancy symptoms with this one," she explained. "This is most likely our last baby, so we joke that this one is making it a little harder — making me a little sicker so that we are okay with being done after this one!"
Not only do Watson and Baby Walker share a birthday but Chelsea and Layne share one as well.
RELATED STORY: 'Teen Mom 2' Star Chelsea Houska Reveals How She's Managing Her Anxiety Through This Pregnancy
(Photos: MTV; Instagram)