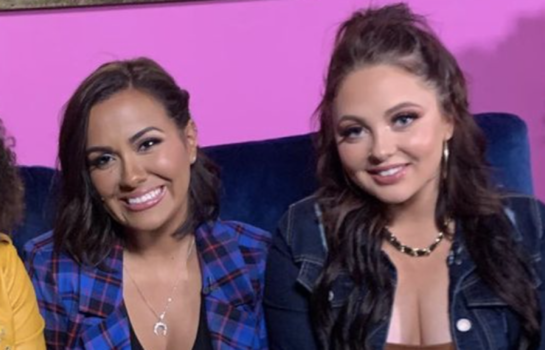 After a "very painful" Brazilian butt lift (BBL), Teen Mom 2 star Jade Cline is at home recovering, and on Monday, passed the time by answering questions from fans on social media.
The 23-year-old recently announced on her new podcast, Jay & Kay Unfiltered, that she was heading to Miami to undergo the procedure in order to get her "curves in all the right places" and that she was allowing MTV to film it for the next season of 'Teen Mom 2.'
Jade and her enhanced posterior have since returned home to Indiana, and on Monday, she revealed her particular BBL experience was "the most painful thing [she's] ever done in [her] life."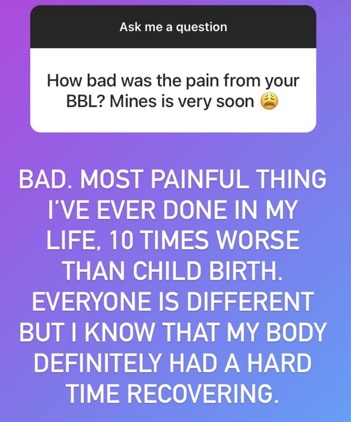 " … 10 times worse than child birth," she told a fan during an Instagram Q&A. "Everyone is different but I know that my body definitely had a hard time recovering."
Jade went on to tell fans that while "it's definitely been a hard journey," it is getting better.
Jade is just the latest in the 'Teen Mom' franchise to undergo a BBL (during which a surgeon takes fat from another area of the body and injects it into the butt), with Kail Lowry, Briana and Brittany DeJesus and former 'Teen Mom' Farrah Abraham having paved the way by adding some junk to their own trunks.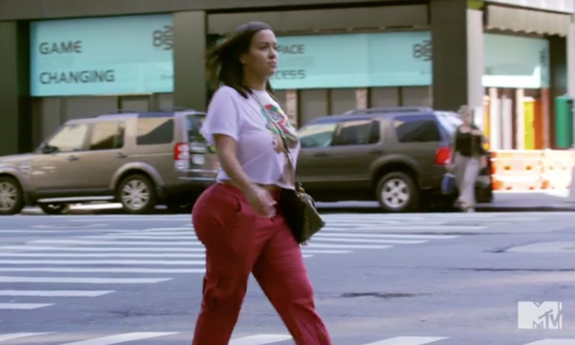 In fact, Jade revealed she saw Briana while in Florida and that Briana gave her "[a lot] of advice." She even took to Twitter on Monday to show her fellow BBL-ed co-star some love.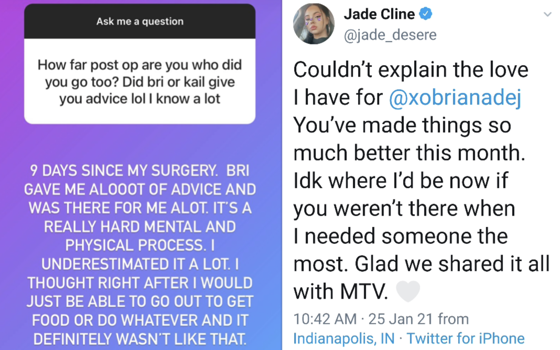 "Couldn't explain the love I have for [Briana]," she wrote. "You've made things so much better this month. Idk where I'd be now if you weren't there when I needed someone the most. Glad we shared it all with MTV."
While Kail, Briana and Brittany went the Dr. Miami route (re: got the procedure done for free by allowing him to post it on his Snapchat), Jade went with Dr. Chang, telling fans she's "very happy with [her] results and would recommend him."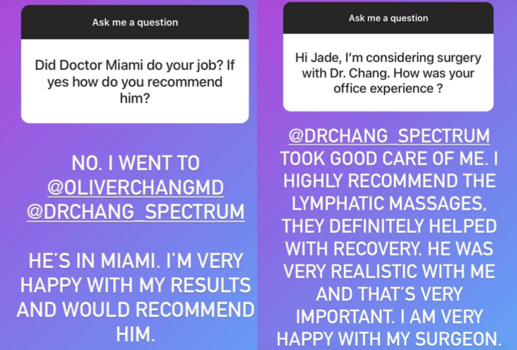 In addition to enhancing her curves, Jade told fans she has enhanced her life by removing toxic people this year and made "hard decisions" to do what's best for herself and her daughter Kloie.
Still, some people wanted to know why Jade didn't spend the money to upgrade her house instead of her butt. As it turns out, she did both.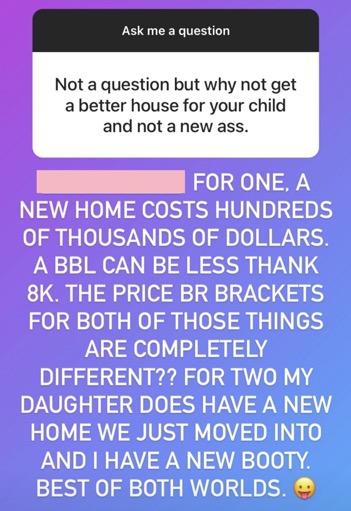 "For one, a new home costs hundreds of thousands of dollars," she wrote. "A BBL can be less [than] 8K. The price brackets for both of those things are completely different?? For two, my daughter does have a new home we just moved into and I have a new booty. Best of both worlds."
She went on to tell another follower that she has relocated to the suburbs and will soon enroll her daughter in a private preschool. Jade added that her new residence is "very safe" and she's happy – something she believes is "very important."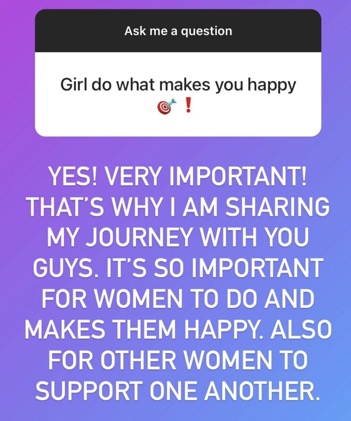 " … That's why I'm sharing my journey with you guys," she wrote. "It's so important for women to do and makes them happy. Also for other women to support one another."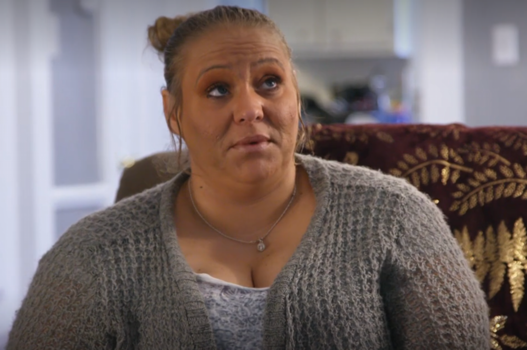 RELATED STORY: Former 'Teen Mom 2' Star Chelsea Houska Welcomes Her Fourth Child: See the First Baby Photo
(Photos: MTV; Instagram; Twitter)