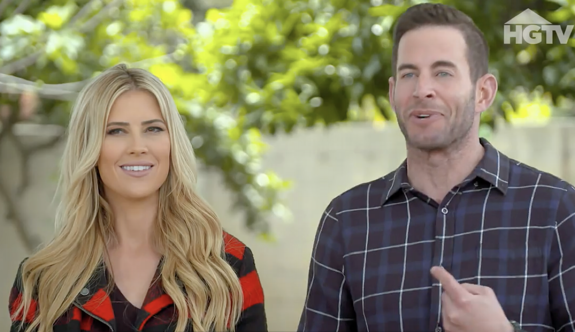 Despite divorcing in 2018, Tarek El Moussa and Christina Haack continue to work side-by-side on their HGTV series Flip or Flop, though apparently the exes still struggle when it comes to playing nice off-camera.
Sources close to the show told TMZ that Tarek flipped out on his ex-wife last Wednesday on-set after Christina let him know it was time to film.
Tarek was reportedly bothered by the way in which Christina signaled to him that she and the crew were ready to begin shooting. In reponse, Tarek reportedly launched a verbal rant at Christina, allegedly at one point comparing her to his fiancée, Heather Rae Young, telling his ex-wife that the Selling Sunset star is hotter and richer than her.
The insults didn't stop there…
Sources told the outlet that Tarek boasted that he "made" Christina, called her a "washed-up loser," and said he enjoys watching her fail. He also allegedly yelled, "Look at me, look at me, look at me. It's called winning" and screamed "The world knows you're crazy!"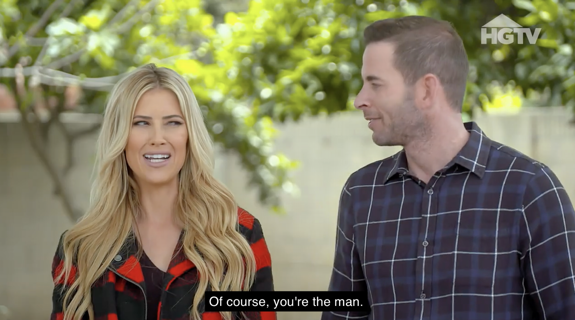 While this on-set screaming session sounds messier than all of the houses Tarek and Christina have remodeled throughout the years put together, sources claim this isn't the first time Tarek has gone on a tirade against his ex-wife on the 'Flip or Flop' set. Following the last incident, production reportedly stop filming the exes together for the rest of the day, forcing the two to shoot their scenes separately.
TMZ reports that Tarek's anger toward Christina stems from her recently admitting that she smoked toad venom before meeting her new boyfriend, Austin-based realtor Joshua Hall. The confession has left Tarek concerned for the safety of his and Christina's two children.
Christina and Tarek were married for nearly 10 years before splitting in 2018.
Christina went on to marry Ant Anstead, with whom she shares a son. The two divorced in September after less than two years of marriage.
Tarek and Heather became engaged in July 2020 on their one-year anniversary.
Tarek has yet to comment publicly on the story of his alleged screaming rant against his ex-wife.
RELATED STORY: Ant Anstead's New Show 'Celebrity IOU: Joyride' to Premiere in August; Ant's New Girlfriend Renée Zellweger to Appear
(Photos: HGTV; Instagram)