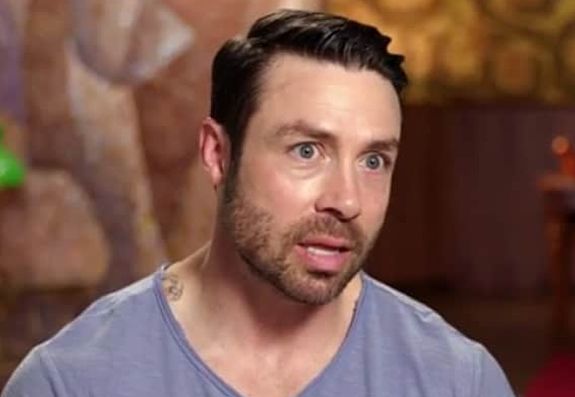 The criminal trial of former 90 Day Fiance star Geoffrey Paschel is over, just two court days after it began in Knox County, Tennessee.
CourtTV, which had been airing the trial, announced on Thursday that the jury had found Geoffrey guilty on all counts, including aggravated kidnapping, domestic assault, and interference with an emergency call. The charges all stem from an altercation Geoffrey had with his fiancée, Kristen Wilson, in June of 2019.
It apparently took the jury just over three hours of deliberation to find the reality star guilty. Due to being convicted of aggravated kidnapping— which is a Class B felony–Geoffrey's bond has been revoked and he will remain in jail until his sentencing on December 3.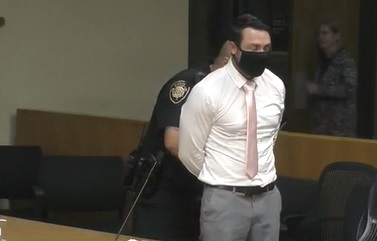 Geoffrey was then handcuffed and hauled off to jail, with Mary Wallace— his friend who was featured on "Before the 90 Days"— seen in the background of the courtroom.
He is currently facing eight to 30 years in prison for the aggravated kidnapping charge.
In a video posted to Twitter by CourtTV, Geoffrey is seen reacting as the verdict is read. As it's announced that the jury found him guilty of aggravated kidnapping, Geoffrey looks down in disappointment. The foreperson then reads that he has also been found guilty of domestic violence and interfering with an emergency call, and Geoffrey looks totally devastated.
Starcasm provided a lengthy recap of Wednesday's trial, with Geoffrey taking the stand in his own defense and arguing that Kristen gave herself the injuries in question. (You can read all about what was said during Day 1 by clicking here.)
According to Starcasm, "the defense will most likely appeal after the victim, Kristen Wilson, mentioned during her testimony that photos were deleted from her phone showing previous marks on her body allegedly caused by Geoffrey. The defense attorney moved for a mistrial and the judge decided to allow the trial to continue."
REALITY STAR ASSAULT TRIAL: Defendant #GeoffreyPaschel took the stand to testify in his own defense.

Do you think his testimony is credible?

WATCH #CourtTV LIVE – https://t.co/Ps5kNht0Fn pic.twitter.com/3qK78grvma

— Court TV (@CourtTV) October 7, 2021
Geoffrey was arrested back in June 2019 for allegedly attacking his then-girlfriend in their Tennessee home. According to the petition the woman filed seeking an order of protection, Geoffrey dragged her through the house by her hair, threw her body "into walls and furniture" and disabled her phone before she was able to eventually run out of the front door and go to a neighbor's house to call 911. The night of the attack, Geoffrey was taken into police custody, while the woman was treated at a local hospital where she was diagnosed with a concussion.
The filing goes on to accuse Geoffrey of "pushing, hitting, choking" and verbally threatening the woman on four other occasions since September 2018.
Geoffrey then appeared on Season 4 of 90 Day Fiance: Before the 90 Days. The season showcased his relationship with a Russian woman named Varya Malina.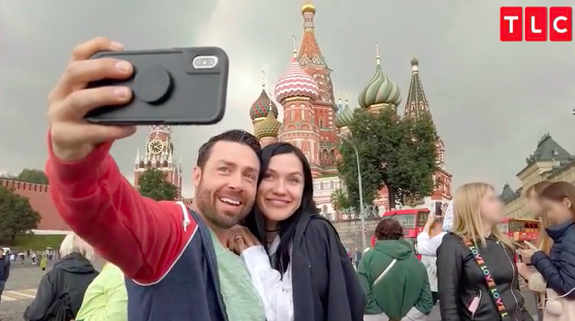 Geoffrey's unsavory background leaked right before the start of Season 4, causing some fans to start a petition in March 2020 to get Geoffrey off the show and prevent him from appearing on future TLC shows.
In addition to the claims made by Kristen, Geoffrey's two ex-wives have also stated that he committed illegal acts. His ex-wife Lisa previously stated that he has sold prescription opiates and used his children as a cover, while his other ex-wife Brittany claimed that he abused her, deprived her of food and water and left her in a hotel room alone to deliver their youngest son.
After the ladies' allegations went public last year, Geoffrey stated that he did not regret going on the show and exposing his private life to ridicule.
"I have been repeatedly asked why I would EVER want to be on a show (the best show FYI) where my life would be put in front of everyone to pick apart — especially with my checkered past," he wrote. "Well, guys, it is MY past. It is MY life. It is MY choice. If we were all the same: thought the same, looked the same, or acted the same, how lame would that be?"
Varya has yet to speak out regarding Geoffrey's trial or the verdict. She did, however, deactivate her Twitter account after the verdict went public.
You can watch the video of the verdict being read below!
REALITY STAR ASSAULT TRIAL: Defendant #GeoffreyPaschel took the stand to testify in his own defense.

Do you think his testimony is credible?

WATCH #CourtTV LIVE – https://t.co/Ps5kNht0Fn pic.twitter.com/3qK78grvma

— Court TV (@CourtTV) October 7, 2021
(Photos: TLC; CourtTV)