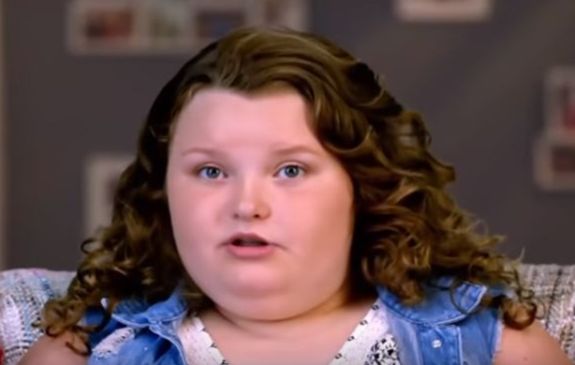 Alana "Honey Boo Boo" Thompson says she's proud of herself for staying strong though what's been an incredibly difficult year for her, thanks to her mother Mama June Shannon's arrest and recent move from the large home Alana's family once shared.
In a message posted to her Instagram on Saturday, the 14-year-old had some encouraging words for anyone else who is going through a hard time right now.
"Can we just be real for a second," Alana wrote. "Let me tell y'all how proud I am of myself. I have honestly been through hell and back this year! And I'm still standing! I have been doing so good in school! And just being more happy!"
Alana has had a lot to overcome. As The Ashley reported earlier this year, Alana's mom Mama June was arrested, along with her boyfriend Geno Doak. Both were recently charged with felonies for possession of a controlled substance.
Alana is not currently living with her mother, who recently sold the family home, and most of the home's contents (right down to the giant stuffed banana!) The teen has been living with her older sister, Lauryn "Pumpkin" Shannon, and her family for several months. She refused to live with her mom unless June kicked Geno to the curb, which June will not do.
In her Instagram post, Alana reflected on the people in her life that help her, rather than hurt her.
"I get so much hate but then I think about who loves me and I know them haters mean nothing!" she wrote. "I have so much going for me and so many people that love me! And the best words you can hear is, 'I see you trying and I am so proud of you!' But really that feeling is a whole different story! Knowing you are making people happy and most importantly [making yourself happy], hits so different!
"Let me just be the one to tell y'all if you are going through anything right now trust me it gets better you are worth it, I'm so proud of you, I can see you trying, I love you!"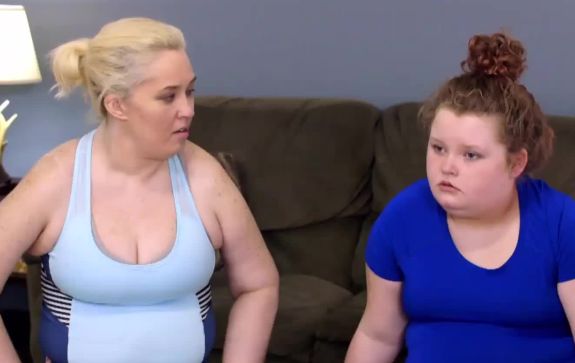 Fans and friends were quick to praise Alana. Dancing With The Stars contestant and professional skier, Danelle Umstead wrote, "You are beautiful inside and out…I believe in you."
One fan wrote, "You are wise beyond your years kiddo and so strong. I know a lot of adult stuff has been surrounding you, but please remember it's ok to just be a kid."
Another fan wrote that she is proud of both Alana and her sister Lauryn.
"I love everything about this post and you Boo. Super proud of you and Pumpkin for everything y'all have been through and y'all still come out on top proving the haters wrong. I miss you all."
Alana and her family's future on reality TV remains uncertain. WEtv, the network that airs the family's reality TV show, Mama June: From Not to Hot, has yet to release a statement regarding if the show will continue or not. Still, Alana is taking precautions to ensure she is financially secure, regardless if the show continues.
In July, Alana and her team reportedly enlisted the help of an attorney to move Alana's reality TV money into a bank account that Mama June does not have access to. A source for TMZ stated that the family was worried that June would attempt to tap into Alana's assets in order to fund her gambling and alleged drug habit.
RELATED STORY: Cash-Strapped? Mama June Shannon & Geno Doak Are Apparently Selling Everything in Their Home
(Photos: WEtv; Instagram)