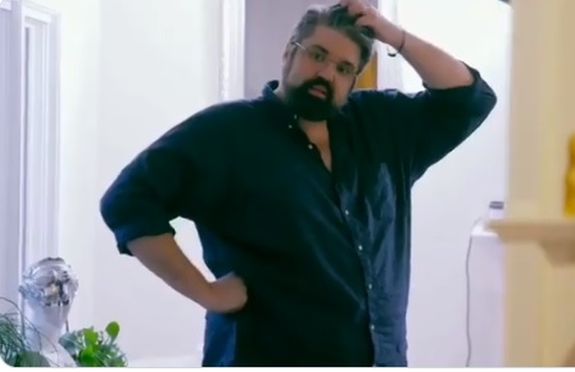 Amber Portwood's baby daddy Andrew Glennon seems to be siding with many of the Teen Mom OG fans who are, um, surprised that Amber has been allowed to keep her job on the long-running MTV show, despite the release of disturbing leaked audio earlier this month.
Over the weekend, Andrew took to social media to unleash a series of posts on his Instagram Story seemingly aimed at his ex in the wake of the release of the audio clips, in which Amber could be heard verbally abusing him and threatening to kill him in the presence of their son, James.
"America: Bloody your 'soulmate,' win a job," the first post read, followed by a second, "Attack your family, win a job."
Andrew's third and easily most-disturbing post appeared to reference James directly.
"Shove a baby, win a job," he wrote. In a fourth post he added, "Abusing your family is a choice, not a mistake."
As The Ashley exclusively told you, Amber has not been fired from MTV, despite both the leaked audio and her domestic violence arrest in July. Furthermore, the mom of two recently filmed for the upcoming season of the show.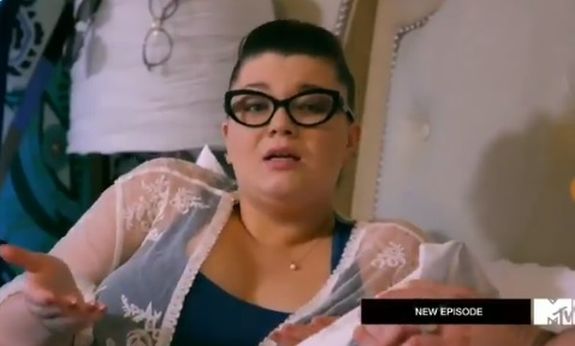 "Amber has 100 percent filmed for the new season," The Ashley's production source said. "She is not being fired by MTV."
While Amber's future with MTV has yet to crumble, Andrew seems to be keeping his head up in the meantime. On Sunday, Andrew went on a motivational-quote-posting spree, sharing various encouraging famous quotes, including a Bob Marley quote that referenced people using others.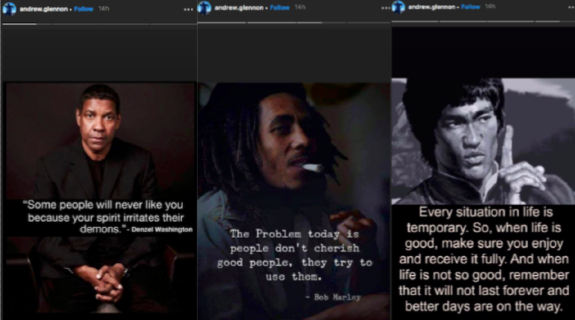 As for Amber, her social media has largely consisted of the usual 'Teen Mom' click-bait stories (which are automatically posted to her social media accounts by the click-bait company). According to The Ashley's source, Amber has been advised by her lawyers and PR rep to stay off The 'Gram.
RELATED STORY: EXCLUSIVE! MTV Did NOT Fire Amber Portwood; Resumes Filming Her for Next Season of 'Teen Mom OG!' Get the Latest Details!
(PHOTOS: MTV; Instagram)