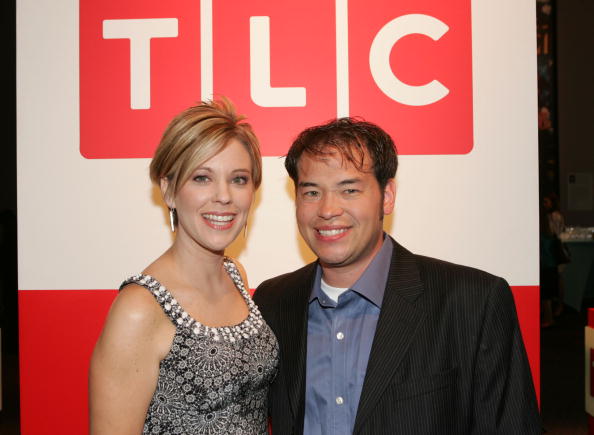 Jon Gosselin says it cost him a lot of money to keep his 2009 divorce from Kate Gosselin off of TV— over $1 million bucks, actually!
In a new bombshell interview with Daily Mail TV, the former Jon & Kate Plus 8 star revealed that TLC— the network that aired his family's reality TV show— was so desperate to keep him and Kate from divorcing, it offered him "seven figures plus" to stay married to Kate for a few more years.
"I could have made millions of dollars if I would've just continued, took their offer and stayed married for two years," Jon told Daily Mail TV, after explaining that he is no longer under the 10-year gag order placed on him in 2009. "But I couldn't live with myself. I couldn't live a lie….I just wasn't gonna lie on camera. I wasn't gonna have a fake marriage.
"How can you tell your kids not to lie and then go lie to the American public?" he continued. "I wasn't going to have side girlfriends and do all these crazy things and continue to keep on lying and lying and lying for a buck. I just wasn't, I left."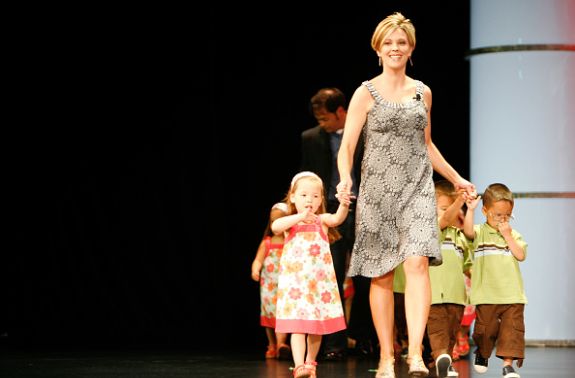 Jon stated that when he tried to quit filming 'Jon & Kate Plus 8,' TLC— who he says paid for marriage counseling sessions for the couple— was not happy.
"They're like, 'You can't [quit],'" Jon said. "I'm like, 'Well I've quit many jobs, I can do whatever I want.' I hung a big sign on my gate and I said, 'If crew comes in here, you're all trespassing. And no one came in. So we had a nine-month hiatus and I got sued."
Jon said that one month after TLC announced that show would be known as Kate Plus 8 going forward, he filed a legal action against the network to keep the show from continuing, but it led to the network filing a lawsuit against him for breach of contract. (Daily Mail reports that Jon and the network ended up settling for $200,000.)
"I quit my job but, you know what, my divorce was never filmed, ever," he said. "None of the drama, none of the episodes will ever air. It's the best decision I ever made."
Jon— who is the caretaker of two of his eight children currently– stated that his main goal was to keep his divorce off the show so that his kids didn't have to watch the footage years later.
"My kids were like four or five years old [at that time], so I'm not going to have it filmed so they can relive it later," he said. "I took the Number 1 reality show off the air just because I didn't want to film my divorce…you have to understand, this wasn't an easy decision. I could have made a lot of money.
"But what was more important was my family and not having that divorce aired because it would still be here today on reruns," he continued. "The demise of your parents' marriage, who wants that documented for the world to see? Not me… The wanted me to lie so they could keep their ratings."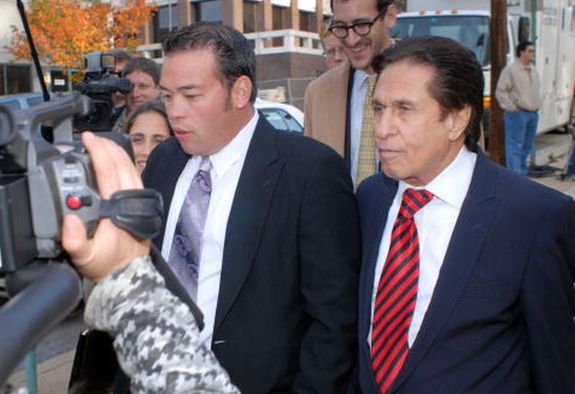 Jon explained that he was getting a lot of pressure from Kate and the network to continue with the show.
"I had Kate against me, I had TLC against me and when you're inside the fishbowl you have nowhere to move, you have no way of breaking the glass. But when you're outside you can see everything."
Although it's been 10 years since their divorce, Jon does not have many kind words to say about his ex, whose new show Kate Plus Date recently aired on TLC.
"Kate is not doing the shows for her family," Jon said. "Kate is doing it for herself. She's narcissistic and selfish. That's it. Period. All of this is for her– 'Kate Plus 8,' 'Kate Plus Date'– it's her name first. She always speaks for the children. It's all lies. They all have voices."
Daily Mail stated that it had made repeated attempts to get a comment from TLC and Kate regarding what Jon had said in the interview but did not hear back.
Watch some clips of Jon's interview below:
RELATED STORY: Kate Gosselin Addresses 'Monster Mom' Rumors & Reveals Why Some of Her Eight Kids Don't See Their Father Jon Gosselin
(Photos: Thos Robinson/Getty Images; Amy Sussman/Getty Images; Instagram)