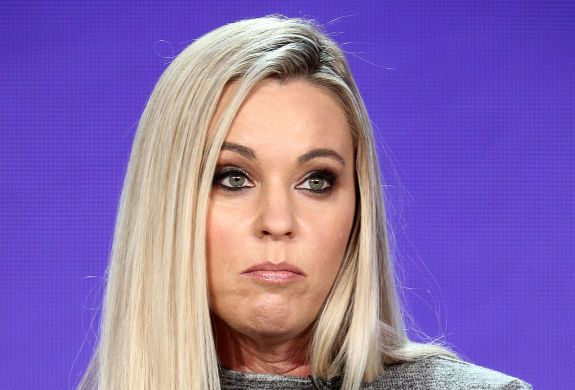 Kate Gosselin says she's not a horrible person– or mother– and she's tired of people thinking that she is!
Kate addressed the rumors that state she's a 'Monster Mom'– which have followed her around for years– during an interview on Jenny McCarthy's radio show on Monday. She appeared on 'The Jenny McCarthy Show' to promote her new TLC dating show, Kate Plus Date.
During the interview, Kate also discussed the fact that some of her eight kids do not have any sort of relationship with their father, Jon Gosselin, whom Kate has been divorced from for years. Currently, two of the couple's eight kids– Collin and Hannah– live with Jon full-time, but the other six live with Kate.
Here, The Ashley breaks down the most-interesting part of Kate's interview.
On how she's been able to support herself and eight kids:
Kate was actually very honest about the fact that she would have been majorly screwed financially had the wonderful world of reality TV not come knocking at her door after she spawned eight kids.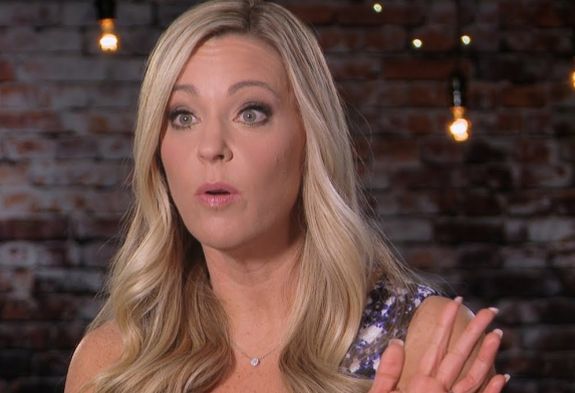 "We are very fortunate that we have like 10, 12 years of 'Kate Plus 8' on TLC," Kate said. "Who knew we would still be around? Honestly, it's the most amazing thing because I am cooking dinner and that's my job. My kids are next to me…
"That's the way I've been able to financially support us. Had we not had the show, gosh, I don't know…"
Kate told Jenny that, despite having been on TV for over a decade, she still stresses out about having enough money.
"It's [a] huge [stress]," Kate said. "I've supported eight kids essentially on my own and that is the Number 1 thing. [Money] is a huge concern for me. Again, people think 'She makes [a lot]'—nope! You divide that by eight."
On people saying she's a terrible mother/person:
Although rumors have run rampant for years that she is hard to work with and cruel to her kids, Kate said in the interview that this is not the case.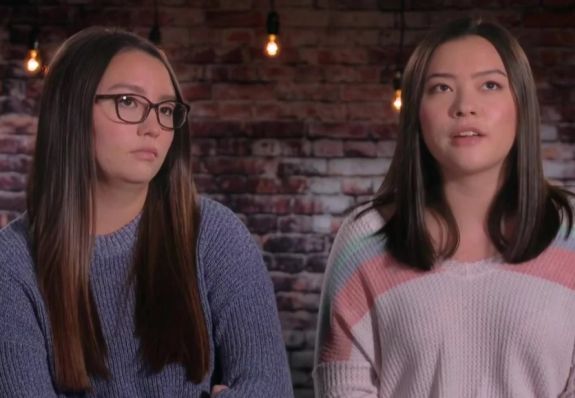 "I think I'll never clear it up, but one of the things is all of the names that I'm called in terms of being a mom, and how I'm a horrible mom," she said. "That's probably the most hurtful. Again, I don't really pay attention or read any of it, but that's a very huge misconception that's out there."
She did admitted that she's hard to please, though.
"Am I a mom with high expectations? Absolutely," Kate added. "Am I a mom who wants the absolute best for my kids at all cost? Absolutely. Do I drive a hard bargain? Sure. But, the truth is that, within that, my kids know that it's out of love. Literally, from Day 1, wanting the best for them and I don't apologize for it. My life is for my kids and I really want the best for them."
(Of course, Jon would probably disagree with this comment, as he recently stated that Kate hasn't contacted their son Collin at all since Collin came to live with Jon earlier late last year.)
Kate told Jenny that some of the guys she met on 'Kate Plus Date' were surprised to find she wasn't as awful as they expected her to be.
"That's the thing I fight against the most, because that image of me that's out there isn't really me," she said. "When I meet people, that is 100 percent what they say, so for me to be out there and actually meet real, single guys, real people, it was very refreshing because they're like, 'Wait you're not at all what I was thinking you would be,' which is a good thing."
On whether or not she makes her kids film:
Kate insisted that her kids all love being in front of the camera. (Currently, only her two oldest, 18-year-old twins Mady and Cara, are appearing on 'Kate Plus Date.')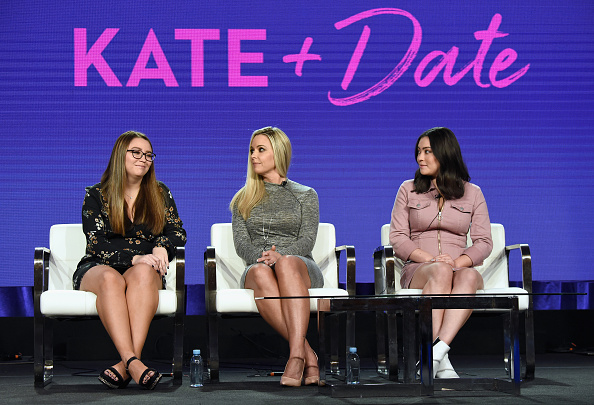 "The kids are very vocal about wanting to film," she said. "That's our life, that's normal to us. They love it and we do it together. What single mom gets to work and have her kids next to her, running in and out of the frame? It's so normal to us.
"I wish we could be filming more, and so do the kids," she later added. "We love it."
On why some of her eight children don't see their father, Jon:
Kate was obviously uncomfortable when Jenny asked her about Jon, and the relationships her kids have with him. However, Kate did entertain a few questions about her ex-husband.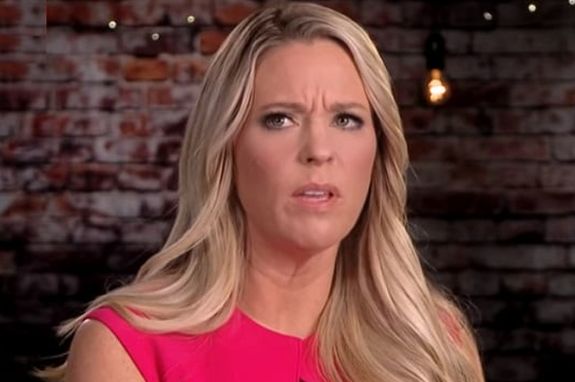 "That's a very complicated question that I don't know we have time for, really we don't," Kate said. "Some do [see their dad], some don't. At this point, they're 15 and trust me, my kids have their own minds made up and their own opinions and—- have you watched Kate Plus 8? They voice them loudly. We don't have any silent sufferers."
In December 2018, Jon stated that the twins, as well as remaining sextuplets Alexis, Leah, Joel and Aaden— are not currently speaking to him. It is unknown if any of the kids' relationships with Jon have improved since then.
"I don't force them [to see their dad]," Kate said. "I can't even force them, really, to do their homework."
When Jenny asked for clarification that the kids make their own choices about visiting their father, Kate eventually stated that this was the case.
"It's a long answer but, the bottom line is, yeah," Kate said. "I think every child should be allowed to love Mom and Dad as they want to and it should not…I wouldn't force them to visit a neighbor that they didn't want to. Ideally, it's up to them and I think that, across the board, is a healthy way of existing.
"Kids know more, and they know what they want and they know how they feel and I support my kids in that."
'Kate Plus Date' is currently airing on TLC.
Watch the video below to see Kate's full interview on 'The Jenny McCarthy Show!'
RELATED STORY: Jon Gosselin Accused Kate Gosselin In Court Docs of Being a 'Trigger' for Son Collin; Asked That Kate Not Be Allowed Alone Time with Him
(Photos: Frederick M. Brown/Getty Images; Amanda Edwards/Getty Images; TLC)