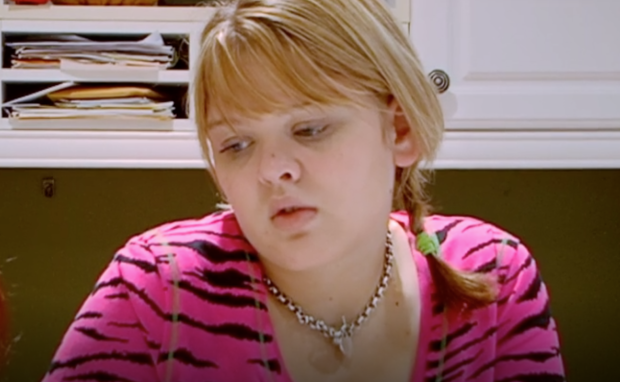 Lori Wickelhaus has gone from 16 and Pregnant to 28 and in BIG TROUBLE!
Lori— who starred on Season 2 of the MTV show alongside Teen Mom 2 stars Kail Lowry, Chelsea Houska and Leah Messer— was arrested on August 24 in Campbell County, Kentucky, and charged with a whopping 20 counts of possessing or viewing matter portraying a sexual performance by a minor.
Starcasm obtained the police report, which was mostly redacted. However, it did provide a synopsis of the events that took place before Lori's arrest.
According to the report, the county's police department received a Cybertip from the Kentucky State Police Internet Crimes Against Task Force that was originally submitted by the National Center for Missing and Exploited Children. The tip came in after an unknown person uploaded photos that showed illicit child images to a Dropbox account. From there, a search began in March of Lori's computers and phone, and she was indicted on August 13 and arrested earlier this week.
The Sun — who was the first to break the news of Lori's arrest — reports that the images in question were found on an iPhone and white chrome laptop PC.
Lori was released on a cash bond of $10,000 and is due to be arraigned in a Kentucky courtroom on September 8 at noon.
In her mugshot, Lori looks incredibly disturbed and obviously had been crying.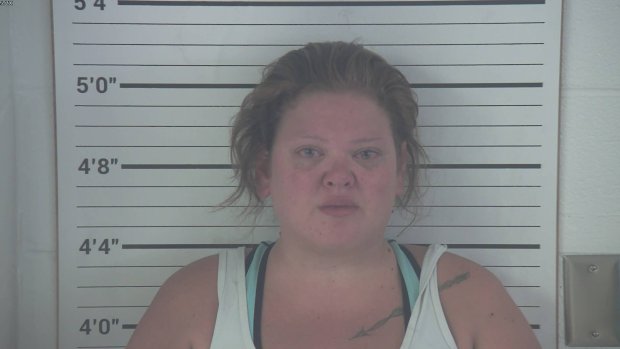 Fans of "16 and Pregnant" will most likely remember Lori's episode, which was one of the most heartbreaking of the entire series. During the episode, Lori and her then-boyfriend Corey Haskett struggled with their decision to place their baby boy for adoption. Lori— who was adopted herself— eventually decided on an open adoption and placed her son, Aiden (who was born in December 2009) with his adoptive family at the end of the episode.
Lori opened up years later about how hard the period of time following Aiden's adoption was for her.
"[I] fell into a downward spiral," Lori said in a video filmed in 2012 about Lori's stay at Q&A Associates, a transitional program for young adults in West Virginia. "I had no dreams, I had no goals, I didn't care what happened day to day,"
After graduating from the program, Lori met a man named Joey and they became engaged. They went on to welcome a daughter, Rylynn in 2013 and a son, Logan, in 2014, before breaking up.
It is unknown if Lori's two children are currently with her.
In 2018, Lori was arrested twice in one week. Her first arrest, in January, came with a charge of "Theft by Deception" for writing bad checks and failing to appear in court. She was arrested again days later for once again failing to appear in court.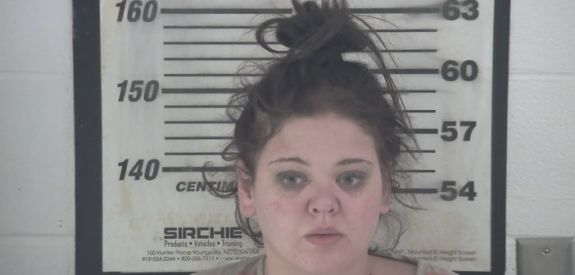 Since then, though, she does not appear to have been in trouble with the law.
The Ashley has reached out to Lori's baby daddy, Cory, who had "no comment" on Lori's arrest. She has also reached out to several family members of Lori's, who have yet to respond to The Ashley's comment request.
Since news of her arrest broke, Lori has deleted her social media accounts.
Nikkole Paulun, who starred on the second season of "16 and Pregnant" with Lori, expressed her disgust at Lori's alleged actions.
"Yep she's cancelled," Nikkole tweeted this week, along with a link to Starcasm's article about Lori, and a vomiting emoji.
yep she's cancelled 🤮 https://t.co/ZsRq7TIHEV

— Nikkole Paulun (@nikkoleMTV) August 27, 2020
The Ashley will update this story when more info is available.
(Photo: MTV; Campbell County; Twitter)