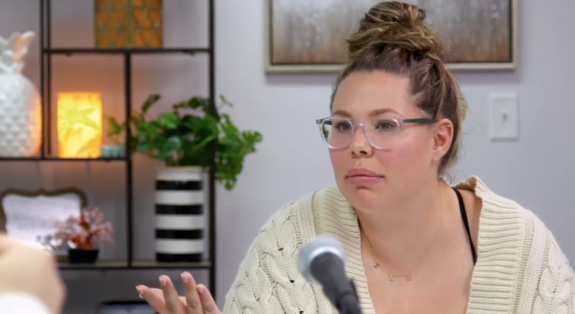 From possibly going under the knife (again) to posting questionable photos on social media, the stars of the Teen Mom franchise (both past and present) have been keeping themselves busy lately!
In an effort to get you up-to-date on the latest Teen Mom OG, 16 and Pregnant and Teen Mom 2 news, The Ashley brings you the Teen Mom News Pile. Here are some of the major (and minor but interesting) 'Teen Mom'-related things that have happened over the last week or so.
Lori Wickelhaus of "16 and Pregnant" to be sentenced this month for possession of child p0rn.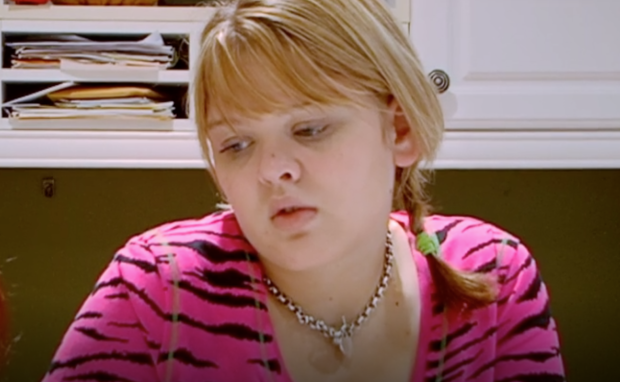 Lori Wickelhaus, who appeared on the second season of 16 and Pregnant, plead guilty to possession of child p0rn during a May 10 court hearing, The Sun reports, and will be sentenced for her crime June 29.
As you may remember, the (now) 28-year-old was arrested August 24, 2020, in Campbell County, Kentucky, and charged with 20 counts of possessing or viewing matter portraying a sexual performance by a minor.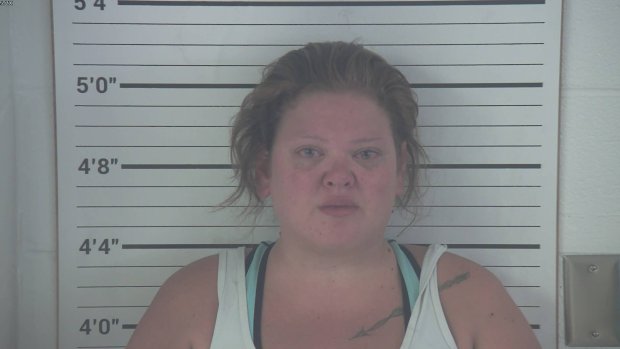 The police report from 2020 stated that the county's police department received a Cybertip from the Kentucky State Police Internet Crimes Against Children Task Force that was originally submitted by the National Center for Missing and Exploited Children. The tip reportedly came in after an unknown person uploaded photos that showed illicit child images to a Dropbox account after which, a search began in March 2020 of Lori's computers and phone. She was indicted August 13 and arrested later that month.
Lori appeared on the same season of "16 and Pregnant" as Kail Lowry, Chelsea Houska and Leah Messer. During her episode, Lori and her then-boyfriend Corey Haskett struggled with the decision to place their baby boy for adoption. Lori, who was adopted herself, ultimately placed her son with his adopted family at the end of the episode, though she revealed years later that she "fell into a downward spiral" after doing so.
Lori later got engaged to Joey Amos, and the two went on to welcome daughter Rylynn Jo in 2013 and son Logan in 2014. Lori and Joey broke up, and she is apparently dating a man named Mike currently.
Debra Danielsen insists her daughter Farrah Abraham is actually getting an education at Harvard University and not lying through her veneers teeth as haters suspect.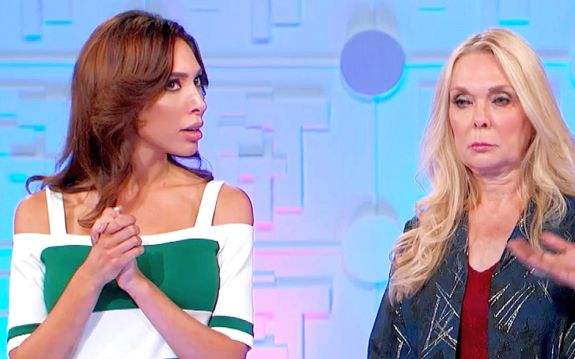 When former 'Teen Mom OG' star Farrah Abraham announced a couple months ago that she planned to start working on a Masters of Liberal Arts degree at Harvard University, many assumed she was either outright lying or taking advantage of the free courses offered online at Harvard through edX, which does not require individuals to apply or be accepted to the university.
After all, Farrah didn't even bother to spell "Harvard" correctly when updating her Facebook info at the time… to the surprise of absolutely no one.

Farrah was quick to add her latest education pursuits to her LinkedIn page, though the credentials were later removed after the aspiring politician was unable to prove that she was actually attending the Ivy League.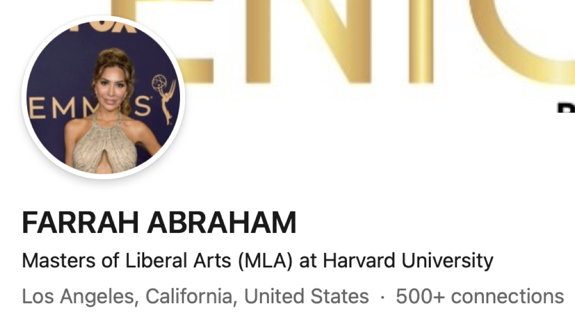 According to Farrah's mom, Debra "Debz OG" Danielsen, Farrah has since produced the necessary "receipts" to prove her enrollment, and her Harvard credentials (though somewhat edited) are back up on her LinkedIn page.
"Farrah is doing online classes at Harvard to further her entertainment career," Deb told The Sun. "It's not to be an actress. It's to do production, writing, storytelling, directing and more. She sent in the receipts to LinkedIn to show she paid for the classes. It's back up on her LinkedIn. She's definitely enrolled."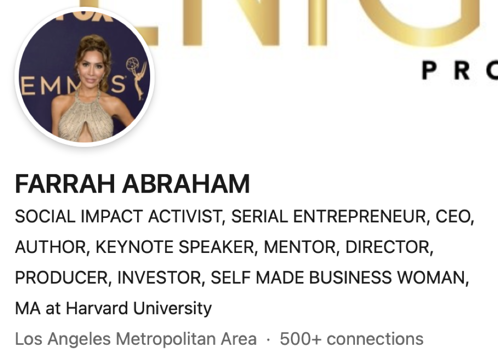 As for those who questioned Farrah's status as a Harvard student, Deb claims "a lot of haters don't know what Harvard offers online" and she can "see where people get confused."
" … Harvard offers online classes and they do specialize in entertainment classes," she continued. "Most people think of law school or business school. Harvard makes you buckle down and focus!"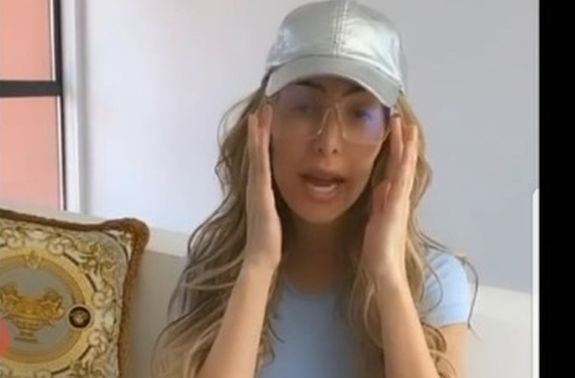 When questioned recently about her Harvard claims on TikTok, Farrah reportedly fired back with some good old fashioned Farrah Speak.
"Thanks for being a hater at someone getting their Masters at Harvard, you're so funny," she replied. "But you know what? Bank accounts don't lie and neither does my baby."
Kail Lowry says weight gain from PCOS may lead her to undergo gastric bypass surgery.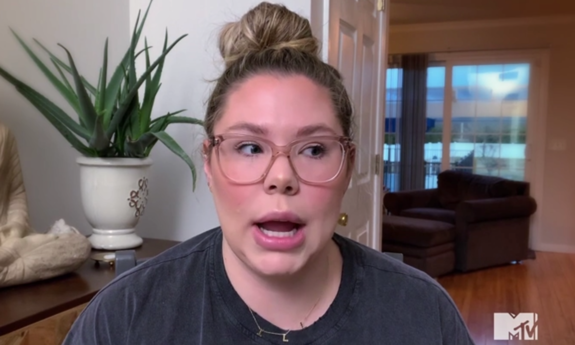 'Teen Mom 2' star Kail Lowry is no stranger to surgery, and it looks like she might be going under the knife once again.
Kail revealed earlier this year on an episode of her Coffee Convos podcast that she had been diagnosed with polycystic ovarian syndrome (PCOS), a disorder that often causes weight gain. As a result of her disorder, Kail has considered gastric bypass surgery to help get rid of some of the weight she said she has gained rapidly.
During an episode of A Cyster & Her Mister podcast, the mother of four explained that her "weight gain has been rapid."
"I'm talking in two weeks I couldn't fit into my jeans anymore," she admitted. "I literally panicked. Being in the public eye and kind of dealing with this right now has been harder than I thought. Everything that I do is based on my image and what I look like, and how much weight I've gained or lost.
"I feel desperate to lose weight," she continued. "I went to see a doctor for the gastric sleeve. That's how desperate I am for these changes."
Despite being open about her PCOS diagnosis, Kail said she still receives comments from body-shamers calling her names like "pig" and "cow."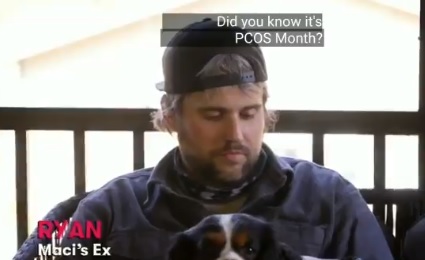 "The comments that I get about my weight on social media and being on the show has been the hardest part for me," she explained. "And that's where I get emotional because I didn't expect it and it's not something I've been able to control. I've tried. And so when people comment and they're like pig, cow, this that and the third, I'm like, 'well f**k, something is wrong.'"
Over the years, David Eason, husband of Jenelle Evans and all around stand-up citizen, has repeatedly "fat-shamed" Kail (as well as other 'Teen Mom' cast members), and just last year, Kail and Jenelle got into a bit of a fat-shaming feud with one another on social media.
Farrah Abraham makes yet another phenomenal parenting decision.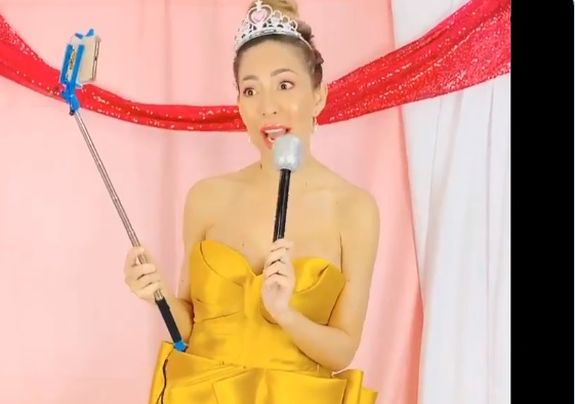 In addition to wishing herself a happy birthday from her daughter Sophia's Instagram account this week (as you do), Farrah also made the odd choice to allow her 12-year-old to pose for photos with a pregnancy test.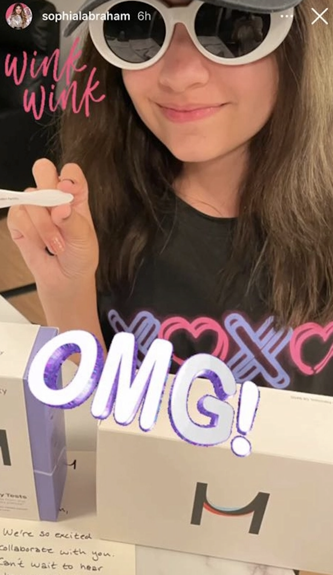 The photo, which included suggestive graphics reading "wink wink" and "OMG," was apparently part of a partnership deal between Modern Fertility and (presumably) Farrah, though that didn't keep people from criticizing the company for their absurd marketing strategy, and Farrah for allowing Sophia to pose with a pregnancy test.
Angry fans also headed to Modern Fertility's business page on Instagram to let the brand know just who they were working with.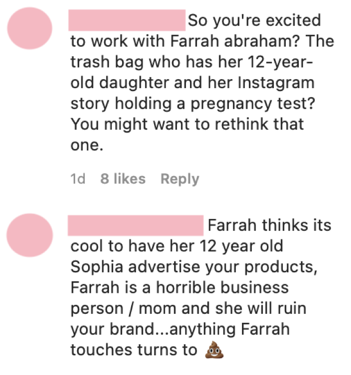 "So you're excited to work with Farrah Abraham? The trash bag who has her 12-year-old daughter and her Instagram Story holding a pregnancy test," one person commented. "You might want to rethink that one."
"Farrah thinks it's cool to have her 12 year old Sophia advertise your products, Farrah is a horrible business person / mom and she will ruin your brand…anything Farrah touches turns to [s**t]," another wrote.
As it clearly states in Sophia's Instagram bio, her page is managed by none other than Farrah… not that anyone would ever think otherwise, given the frequent Farrah fanfare (and Farrah Speak) featured on the page.
"Congratulations to my cover model mom @farrahabraham on #harpersbazaar and including me," Sophia (allegedly) posted on Instagram earlier this year. " … thank you for always being a role model for me and to future female leaders, thank you to my mom for taking me around the world and showing me love of all cultures and never feeling less then and over coming all hate and bad influences."
Seems legit.
To catch up on more recent 'Teen Mom' news, click here!
(Photos: MTV; LinkedIn; Instagram; YouTube)