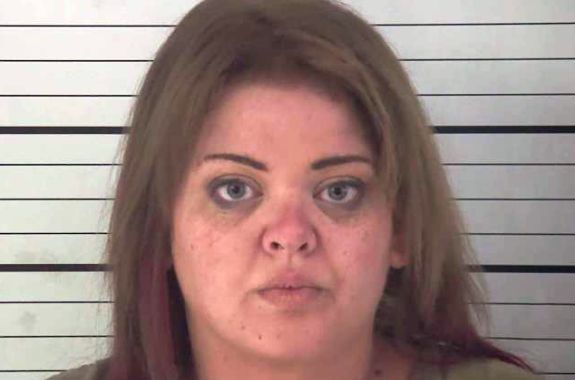 Lori Wickelhaus, best known for appearing on 16 and Pregnant Season 2, was due to be sentenced on Tuesday after pleading guilty to 20 counts of "Possessing/viewing matter portraying a sexual performance by a minor." However, it is unknown if the former teen mom ever even made it to her sentencing before she was thrown in jail!
The now-29-year-old was booked into Kentucky's Campbell County Detention Center on Tuesday just after 10 a.m., one hour after she was due to be sentenced for her child p0rnography crimes. She now faces an additional charge of being in Contempt of Court (Libel/Slander Resistance to [Court] Order.)
A court clerk was unable to confirm to The Ashley what Lori did to get herself thrown behind bars; however, a court clerk told The Sun that Lori "could have missed the court hearing or was disrespectful to a judge." That charge can also come if someone says or writes something libelous or slanderous about the judge or court before or during a hearing.
As of press time, Lori is currently still in jail, and being held without bond.
After landing herself in the slammer (again), Lori posed for a snazzy new mugshot (pictured at the top of this post). While Tuesday's mugshot is not exactly a glamour photo, it's much better than Lori's original mugshot, which was taken after her arrest in August 2020. That mug showed an unkempt Lori with streaks of makeup down her face and swollen eyes.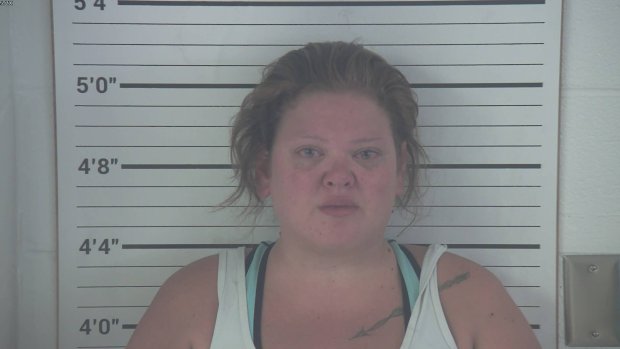 Lori's sentencing hearing on Tuesday comes a little over a month after Lori entered a guilty plea at her May 10 court hearing. She had previously entered a not guilty plea back in September, but changed it.
As The Ashley previously reported, Lori was arrested in August 2020 for possession of child p0rnography. According to the police report from the arrest, the offending material was found on Lori's iPhone and laptop, with the viewing dates listed as September 23, 2019 and December 18-19, 2019.
According to the report, the county's police department received a Cybertip from the Kentucky State Police Internet Crimes Against Task Force that was originally submitted by the National Center for Missing and Exploited Children. The tip came in after an unknown person uploaded photos that showed illicit child images to a Dropbox account. From there, a search began in March of Lori's computers and phone, and she was indicted on August 13 and arrested.
Fans of "16 and Pregnant" will most likely remember Lori's episode, which was one of the most heartbreaking of the entire series.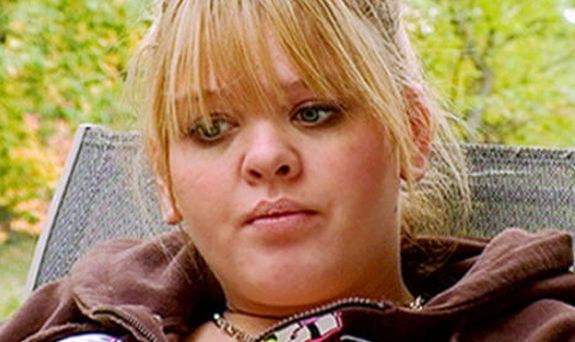 During the episode, Lori and her then-boyfriend Corey Haskett struggled with their decision to place their baby boy for adoption. Lori— who was adopted herself— eventually decided on an open adoption and placed her son, Aiden (who was born in December 2009) with his adoptive family at the end of the episode.
Lori remained in Aiden's life after his adoption. It is unknown, though, if she continued to have contact with him in later years. Aiden will turn 12 in December.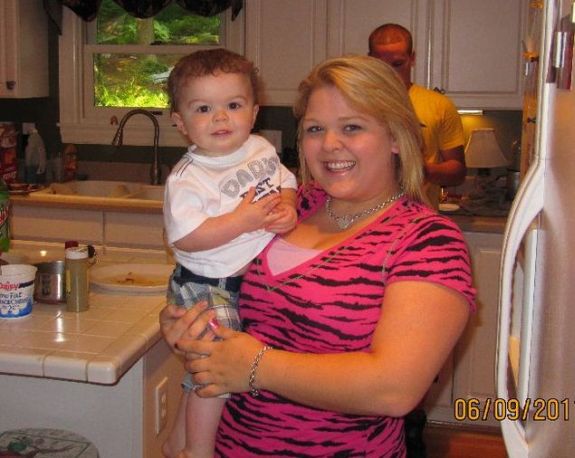 (In case you're wondering, Corey went on to have more children. He declined to comment on Lori's case in August 2020 when asked by The Ashley.)
Lori opened up years later about how hard the period of time following Aiden's adoption was for her.
"[I] fell into a downward spiral," Lori said in a video filmed in 2012 about Lori's stay at Q&A Associates, a transitional program for young adults in West Virginia. "I had no dreams, I had no goals, I didn't care what happened day to day,"
After graduating from the program, Lori met a man named Joey and they became engaged. They went on to welcome daughter Rylynn in 2013 before breaking up. Lori welcomed a son, Logan, in 2014.
The Ashley can confirm that Joey is still active in Rylynn's life; however, it is unknown where Rylynn and Logan are living currently.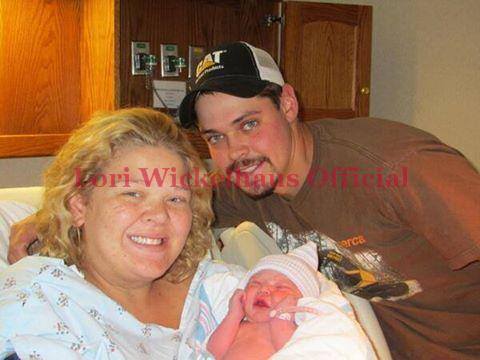 UPDATE! A court clerk confirmed to The Ashley that Lori's sentencing was continued on Tuesday. She is now scheduled to be sentenced on August 11.
The Ashley will update this story when more information is available…
RELATED STORY: Former "16 and Pregnant" Star Lori Wickelhaus Arrested on Child P0rn Charges: Facing 20 Counts of Viewing or Possessing Inappropriate Matter
(Photos: Campbell County Police Department, Facebook, MTV)