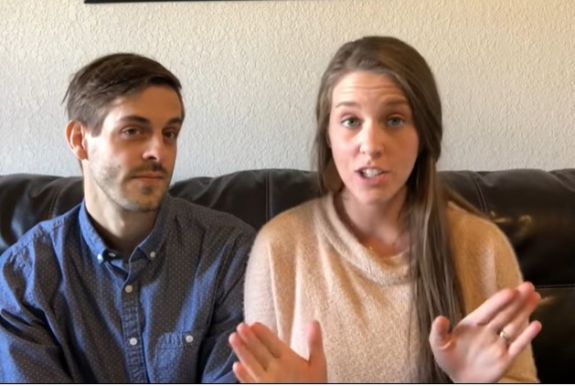 It's no secret that Duggar daughter Jill Dillard and her husband Derick aren't getting along with Jill's parents, Jim Bob and Michelle Duggar. Over the past year or so, the couple has made it very well-known that their feud with the Duggars is nowhere near resolved. However, in a new Q&A video posted to their YouTube channel, the Dillards told their fans just how long it had been since they stepped foot inside the Duggar Family home.
As The Ashley previously reported, Jill and Derick have stated in the past that they are not allowed at Casa de Duggar unless Jim Bob is home to supervise, as he feels they may be bad influences on Jill's younger siblings. (In fact, Jill had to get special permission to come to the Duggars' house to assist her sister Jessa Seewald when she went into labor and the rest of the family was out of town.)
In the video, the former Counting On stars were asked how long it had been since they had been to "The Big House" (which is what the Duggars call Jim Bob and Michelle's massive Arkansas compound.)
"We haven't actually been over there in a while," Jill said, adding, "probably like a couple years."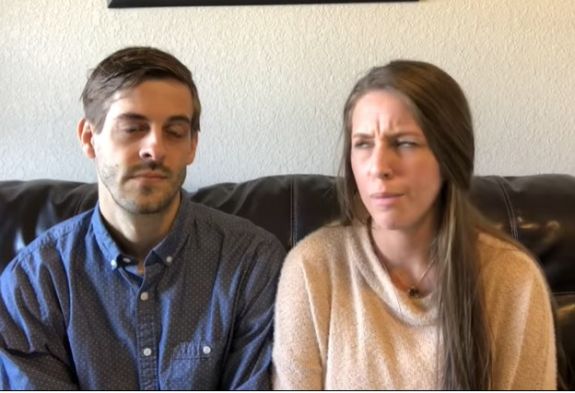 The couple stated that, other than to fetch a piece of wayward mail, they have not gone inside the house.
"It's been at least a few years," Derick replied.
Jill later revealed that they have been invited (sometimes) to family events at the Big House, but it appears they've chosen not to go. (This backs up something Jessa told fans in December when she was asked on social media why the Dillards weren't present at the 2020 Duggar Christmas festivities.)
"It depends," Jill replied when asked if the Dillards are actually invited to go there. "Yes, [we're invited to] a lot of events. It depends, though."
As for why they have not been to the house, Jill and Derick made it clear that going to that house brings up a lot of issues for them, mentally and emotionally.
"There's a lot of triggers there," Derick said.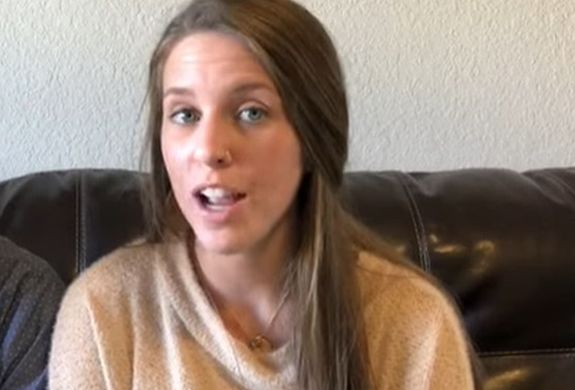 "There's some restrictions [about us going there], but also we just feel that, in this season of life, we have to prioritize our mental and emotional health, and our threshold—as we like to call it—is just a little bit lower in this season of life for us, with a lot going on in our own lives…" Jill added. "Plus COVID makes it a lot harder with just trying to keep our circle smaller."
(Although the Duggars did an episode of 'Counting On' about the pandemic, their actions over the last year have made it clear that social distancing is not a Duggar thing. The family was called out numerous times for hosting giant holiday parties, weddings and other events during the pandemic's most deadly periods.)
Jill— who has talked about her and Derick's issues with her family in several other YouTube videos— added that she hopes one day she will be able to go to the Duggar House and attend events on the regular.
"We'd like for it not to stay that way but that's where we are right now," she said of the current situation between her and the family.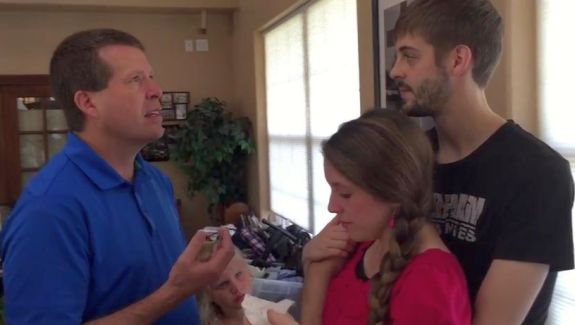 In October 2020, Jim Bob and Michelle finally acknowledged their feud with Derick and Jill when they released a statement to People magazine.
"Every family has differences of opinion and perspective at times, but families work things out," Jim Bob and Michelle said. "We all love Jill, Derick, and their boys very much. It is our prayer that our relationship is healed and fully restored quickly!"
In the new YouTube video, Jill and Derick were asked, should they have a daughter, if will she be raised to not rely on a man.
"Yes, that's important whether you have a son or a daughter," Derick said. "I think we've raised [both of our sons] to be as independent as possible.
"We don't want, like, 30-year-old kids living in our basement and not being productive," he added.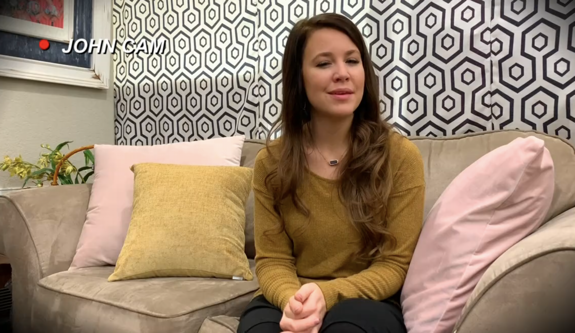 "Even if you want to be a stay-at-home mom, that's great. But if your spouse dies, and you're left in the situation where you need to have more flexibility. It's helpful having tools in your toolbelt to get done what you need to get done," Derick said.
"Or if you want to be a working mom, or working wife with no kids…you don't want to raise somebody to be reliant on anyone," Jill said. "It's good to have a healthy level of independence."
You can watch the full YouTube video below!
RELATED STORY: Duggar News Pile: Jill Dillard Grosses Everyone Out, Amy Duggar Compares Herself to Meghan Markle & More
(Photos: YouTube, TLC)