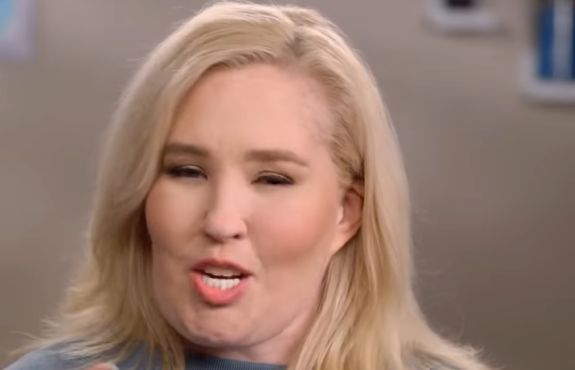 Mama June Shannon and her boyfriend Geno Doak have almost 14 months of sobriety, something the WEtv reality star attributes to a 12-step program, a move to Florida and the production team on her show, Mama June: Road to Redemption.
June claims that the producers have set strict guidelines for her to ensure she and Geno are sober while filming for the show.
"Production holds me accountable too. I have to take weekly drug testings," she told Entertainment Tonight. "If you don't go take a drug test one week, or if me, or Geno fail, then I can't be in the show."
As fans know, June wasn't featured much on the previous season of the show (which was called Family Crisis), due to her and Geno being in the midst of their addiction. (They spent their time getting arrested, trashing hotel rooms, etc.) When June and Geno finally decided to get sober, they went to a South Florida rehab center, which they now live less than 30 minutes from.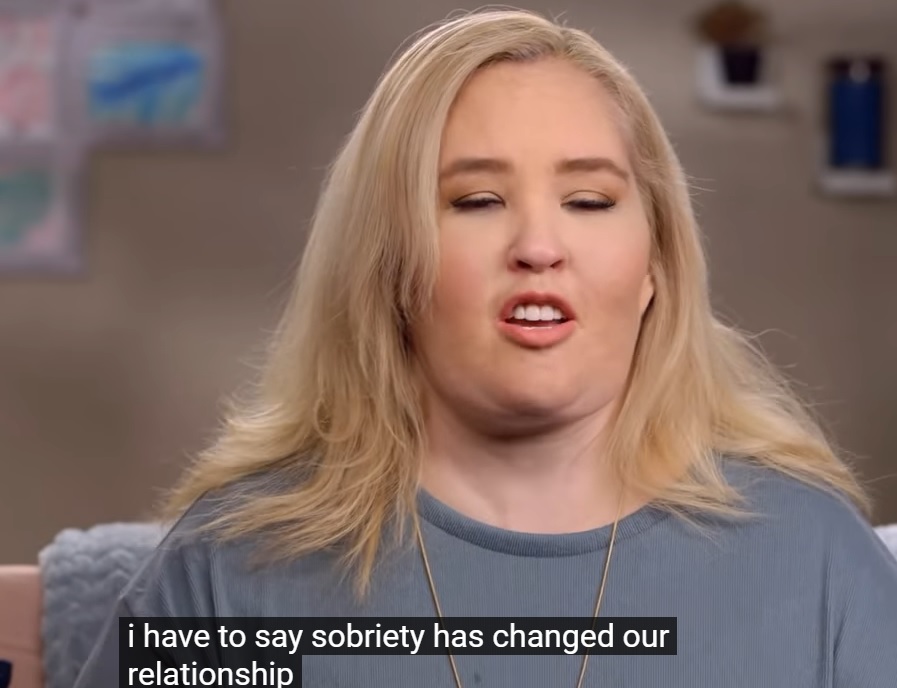 In "Road to Redemption"— which premiered on Friday— June has to talk about the time she was using.
"Having to go back and talk about that lifestyle that we had… I don't ever want to go back to that lifestyle," she told ET. "I wake up every morning and tell myself, 'I'm going to stay clean these next 24 hours.' And that's my saying, every day."
June said that, although Geno has gotten a lot of backlash for supposedly keeping June on drugs, the WEtv star says it was actually just the opposite.
"I think a lot of people think that [Geno] had the influence of drugs, but the reality is I was the one with all the drug dealers," she said. "I was the one that was hooking him up with the dope."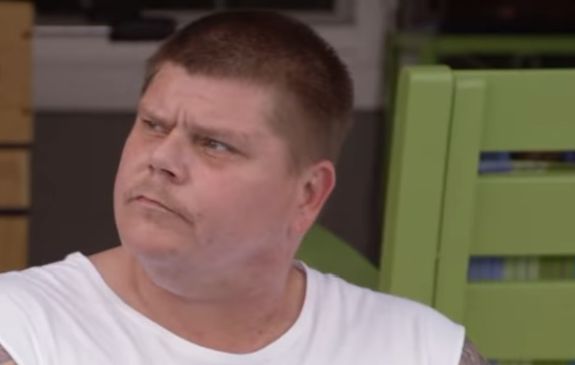 Now that she has been sober for a year, June can work at a rehab facility.
"I go to all these different rehabs and speak and give back my gift," she said. "That honestly is what keeps me clean, what keeps me sober because there's people that are fighting that fight that I know I fought through. It gives me so much more gratitude than you will ever imagine and they give so much more back to me than I can ever give to them."
While June has no trouble talking to other addicts about sobriety and her life today, the same can not be said about talking to her daughters. June's relationships with her daughters— Anna Cardwell, Jessica Shannon, Lauryn "Pumpkin" Shannon and Alana "Honey Boo Boo" Thompson— are still somewhat strained.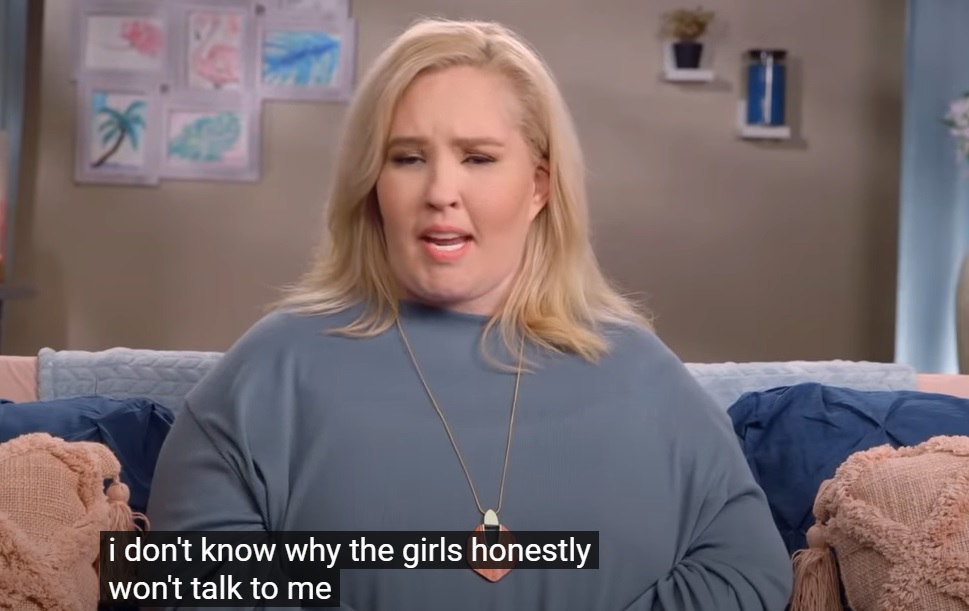 "It's just a work in progress," June said of her current relationship with her daughters. "Me and the girls have always been close…So, like I said, the best way to describe it to somebody it's a work in progress. It's an everyday thing."
'Mama June: Road to Redemption' airs Fridays on WEtv.
RELATED STORY: Mama June Shannon Says Her Daughter Alana's Dad Sugar Bear Doesn't Speak to Her Unless It's For Their Reality Show; Talks About Getting Custody of Alana Back