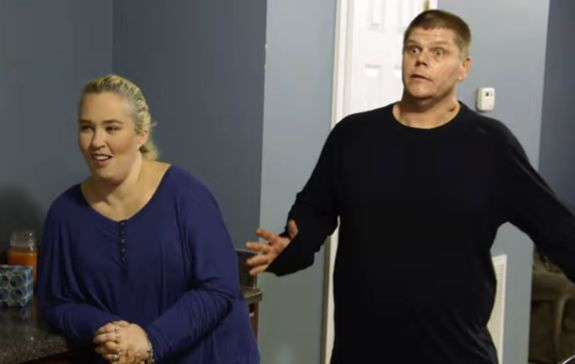 Mama June's never-ending Road Trip 'o' Destruction with her beau Geno Doak continues! The troubled twosome continue to mess up their lives…not to mention whatever home or hotel they happen to find themselves in!
TMZ reports that the Mama June: From Not to Hot stars trashed the room they were staying in at a Georgia hotel, leaving behind nearly $1,000 in damages, a smashed mirror (complete with smeared blood!) and plenty of empty beer cans!
The site reports that Mama June and Geno got into a nasty fight inside the room, which may explain the smashed-up decor.
Although the police were called to the scene, TMZ reports that no one was arrested and the hotel did not file a police report at the time of the incident.
(Oddly, the couple reportedly left behind some torn-up $20 bills. Perhaps that was their way of "tipping" the hotel maids to clean up their mess?)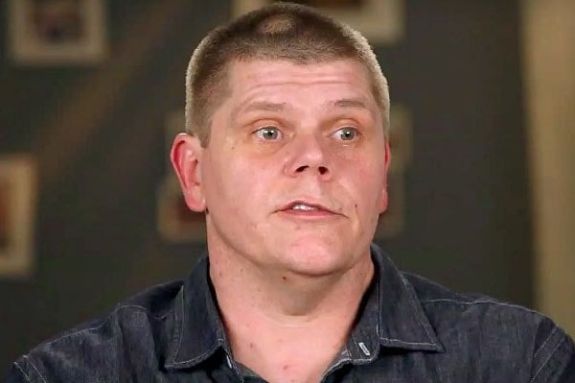 June and Geno have been cruising around the South for the last few months, staying at various casinos and hotels. They appear to have no actual residence at the moment, considering June sold her Hampton, Georgia, home (where much of 'From Not to Hot' was filmed) in October. She accepted a low cash price of $100,000 for the abode.
The duo has resurfaced from time to time in public and on social media. In November, Geno popped up on Instagram to encourage his followers to support anti-cancer charities. (He did this while smoking a cigarette…as you do.) In September, both Mama June and Geno appeared in court to plead not guilty to the felony drug possession charges currently against them.
Luckily, Mama June's teenage daughter Alana "Honey Boo Boo" Thompson is not being dragged along on her mother's hotel-trashing adventures. She has been staying with her older sister Lauryn "Pumpkin" Shannon and her family for months.
Mama June (or at least some of her family) is apparently filming for a new season of the family's reality show, although WEtv has yet to release any information as to when the new footage will air.
To see all of the photos of the damage left by Mama June and Geno, click here!
RELATED STORY: Nomadic Mama June Shannon & Boyfriend Geno Doak Resurface; Lauryn "Pumpkin" Shannon Hints at the Future of Family's Reality Show
(Photos: WEtv)