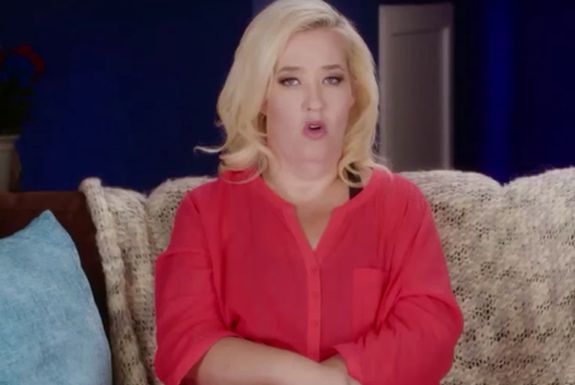 The hits just keep on coming for Mama June Shannon…
In addition to her ongoing legal trouble, the Mama June: From Not to Hot star just took a huge loss when recently selling her Hampton, Georgia, home, according to the New York Post.
June purchased the five-bedroom, three-bathroom home in 2014 for $156,000, though in 2018 it allegedly appraised for approximately $150,000.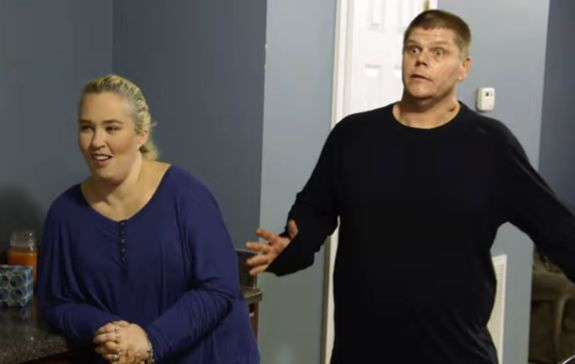 Despite these higher figures, TMZ reports that June was so desperate to unload the home that she accepted a $100,000 cash deal from a group of real estate investors. Those investors turned around and put $30,000 into June's abode and are now listing the home for a reported $225,000. (They apparently fixed the damage from when June's boyfriend Geno Doak decided to create a drive-thru in the home, after crashing June's SUV into the garage.)
As The Ashley told you in March, June and her boyfriend Geno Doak were arrested for possession of crack cocaine following a domestic dispute at a gas station. Weeks ago, the pair showed up to court to face the judge for their plea hearing, after which Geno revealed outside of the courthouse that the two plan to enter a not guilty plea for their crimes.
Last month, we learned that June and Geno planned to sell their (aka June's) home and the two were already in the process of parting with most of their belongings in order to move into an RV together.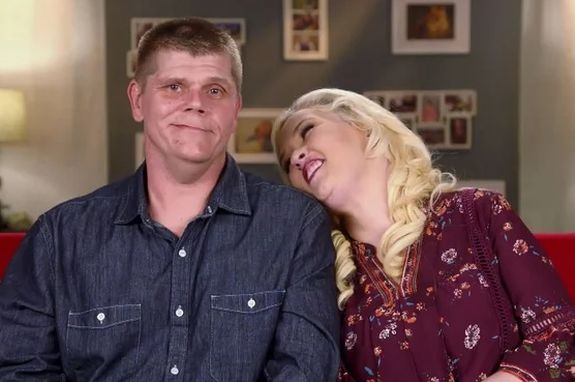 While the toxic couple moves forward with their plan (in between court dates), June's youngest daughter Alana "Honey Boo Boo" Thompson no longer lives with her mother and instead, continues to live with her 19-year-old sister Lauryn "Pumpkin" Shannon and her family.
While June seems desperate to get her mitts on some cash, it appears that she does have one possible income stream coming in. A WEtv camera crew appeared to be following her and Geno as they made their way into the courthouse last month, which may mean the couple is once again filming for June's reality show. WEtv has yet to confirm this, though.
RELATED STORY: Mama June Shannon & Geno Doak Show Up for Court Hearing with WEtv Camera Crew in Tow; Geno Screams Slurs While June Snubs Her Sister Doe Doe
(Photos: WEtv; Instagram)