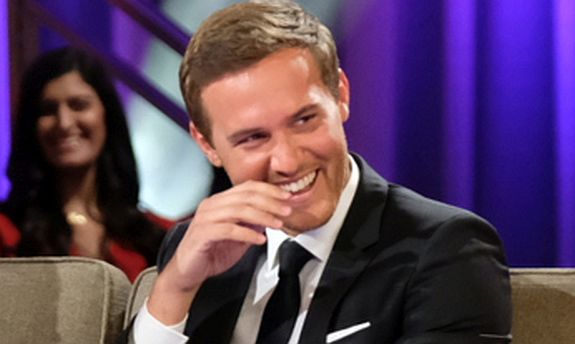 Peter Weber's journey to find love took an unexpected detour on Monday— to a Costa Rican hospital!
The Bachelor star— who was reportedly filming scenes for the upcoming season— underwent emergency surgery after he reportedly slipped and fell face-first into two cocktail glasses he was carrying, Radar Online reports. Peter was playing golf when the accident occurred, and was reportedly trying to step onto a golf cart. The injury was serious enough to require 22 stitches to Peter's face, Radar reports. He was driven two hours to a specific hospital where a surgeon who specializes in the type of injury Peter had could operate on him.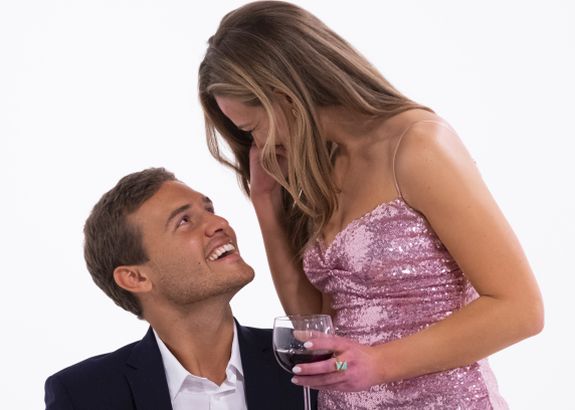 Radar states that Peter was not on a date at the time of his accident.
"All the women were flying in for filming today," the site reported on Tuesday.
While Peter has been MIA on social media (due to being in the middle of filming), his fans hit the comment section of his most-recent Instagram post to send him well wishes (and poke fun at his injury).
"I seriously hope you're ok, but can't let the Frankenstein finds a wife joke go by the wayside," one person joked.
"Get well soon Peter! All the love and wishes coming your way!" another person wrote.
It is not yet known how production will handle Peter's injury (but The Ashley has no doubt that they'll milk it for every "most dramatic season ever" ounce that they can!) It will likely delay production a bit while Peter recovers from surgery.
UPDATE! 'Bachelor' host Chris Harrison took to Instagram to provide an update on Peter and his injury. He assured fans that Peter is OK— and that the show will go on as planned.
"There's been some wild claims and rumors about Peter today. Peter suffered a freak accident. He got a cut on his head, he did get stitches but he's 100% OK and production is already back underway. He's still the dashing, handsome pilot we've all dreamed of
(Photos: ABC, Instagram)