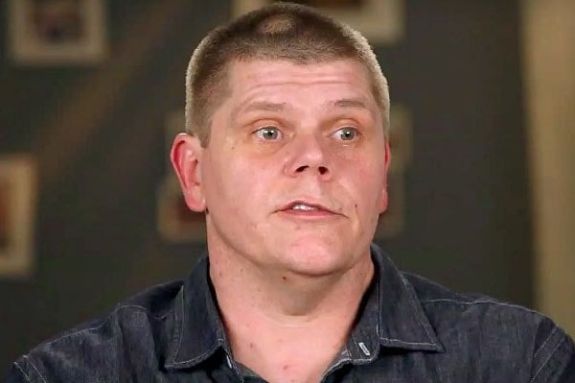 Geno Doak isn't exactly a spokesperson for healthy living, but the Mama June: From Not to Hot star randomly appeared on Instagram this weekend to deliver an anti-cancer message…or something.
Geno— who, before this, hadn't posted to his Instagram account since July— uploaded a video of himself in which he proudly shows off his chin fuzz and proclaims that he's participating in "No Shave November." (In case you're not familiar with the campaign, those participating in No Shave November "forgo shaving and grooming in order to evoke conversation and raise cancer awareness," the movement's website states.)
The video starts out with Geno, wearing a hoodie sweatshirt while puffing on a ciggie.
"Hey y'all, it's me," he says. "Sorry I ain't been here in a while. Hope y'all still 'member me."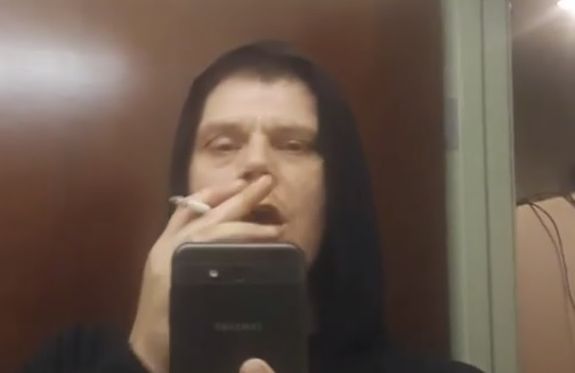 (Geno must be trying to tell us that he and his girlfriend, Mama June Shannon, are living their best life, as he has the disco song "Good Times" playing in the background.)
"I'm representin' No Shave November!" Geno says proudly. "I ain't got a lot of facial hair 'n' s**t," he said. "I can't grow a whole lot."
He then rubs his buzzed noggin, proclaiming that the hair on his head is "f**ked up too."
(Something tells The Ashley that the hair isn't the only thing that's f**ked up in the video…)
Anyway, Geno then proclaims that he hopes his neglect of his personal hygeine will help find a cure for cancer…or something.
"Let's all fight cancer," he says. "Donate to whatever charity y'all feel comfortable with and let's fight cancer. I love y'all."
He then holds up his cigarette (aka "cancer stick")… during his anti-cancer video message.
AS.YOU.DO.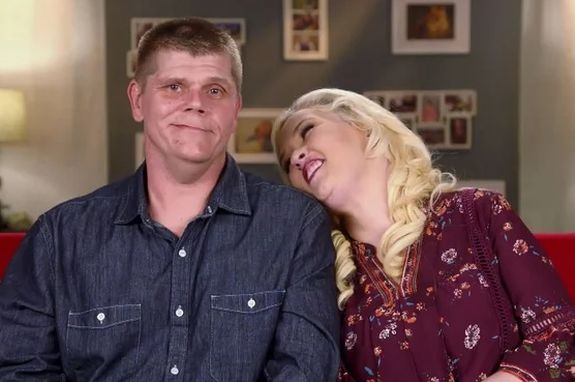 Of course, Geno's bizarre video message was met with plenty of criticism. Mama June's beau was ready with his clap-back attempt, though.
"You slow therapy needing people please realize this is about cancer and not about me or your opinion you seriously need help going to come to my page and talk shit about me screw off dude," he wrote to the nay-sayers who left angry comments on his page.
Of course, others were concerned about Mama June, who does not appear in the video.
"Where's momma June?!" one person wrote. "Please don't tell me she's all jacked up on drugs- for her kids sake."
Geno simply wrote "OK."
It's been a rough year for Mama June and Geno. After they were both arrested for drug possession and other crimes in March, the pair sold most of their possessions (including Mama June's home) and is rumored to be living together in an RV. June's teenage daughter, Alana "Honey Boo Boo" Thompson has been living with her older sister Lauryn "Pumpkin" Shannon and her family for most of 2019.
When June and Geno showed up to their court hearing in September, the pair caused quite the scene, with Geno screaming obscenities at the news crews in attendance, and June ignoring her sister, Doe Doe Shannon, as she begged her to meet with her. The troubled pair was being followed by a WEtv crew who was filming the hearing and aftermath.
Watch Geno's bizarre "anti-cancer" video below! (Just be aware that the video contains some naughty language.)
RELATED STORY: Mama June Shannon & Geno Doak Show Up for Court Hearing with WEtv Camera Crew in Tow; Geno Screams Slurs While June Snubs Her Sister Doe Doe
(Photos: WEtv, Instagram)