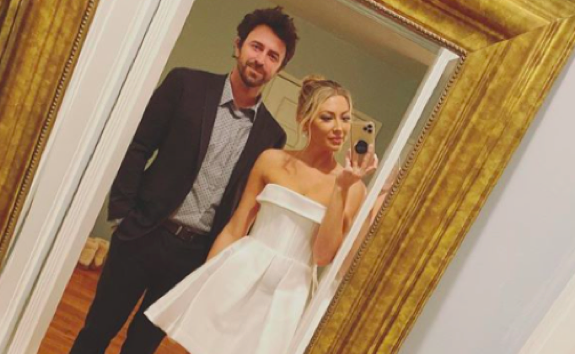 Vanderpump Rules star Stassi Schroeder is gearing up for her 2020 wedding to fiancé Beau Clark and much like the couple's unique cemetery proposal, the wedding is sure to be unique.
Details of wedding have slowly come out following the couple's July engagement; however, Stassi revealed some new details at BravoCon this weekend on things including who will be invited, who will not be officiating their big day and the one detail neither of them were willing to cave on.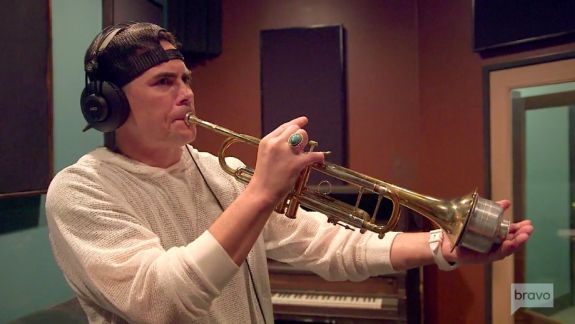 The word is still out on whether or not Stassi will have fried goat cheese balls flown in from SUR, but here are nine things we do know about the former SURver's big day:
1. Their Fall 2020 wedding will have a crime-themed hashtag.
The couple will tie the knot in October 2020 in Rome and they've already nailed down a wedding hashtag, #FromDarkToClark, honoring Stassi's love of all things murder, according to Bravo.
2. Stassi and Beau's nuptials will be a no-sweat zone.
Wedding guests will need to whip out their deodorant (which, honestly, is just a good idea anyway…)
"Beau and I agreed on, right when we got engaged, that we don't want to sweat at our wedding," she told Us Weekly at BravoCon. "We are not going to sweat, no one at my wedding is going to sweat."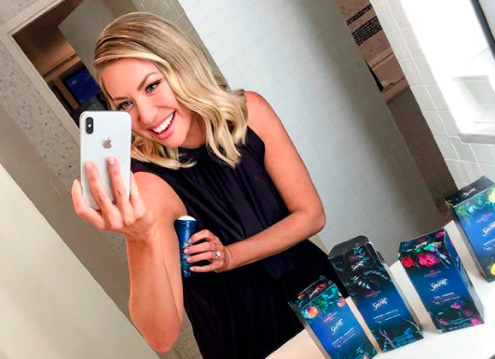 3. Summer wedding dates were vetoed.
Since they are against wedding date sweating, Stassi and Beau refused to have a summer wedding. They were concerned that show's producers would want them to tie the knot during the summer to go along with the traditional 'VPR' filming schedule, but Stassi said neither she nor Beau were willing to budge.
4. The wedding, much like 'VPR' itself, will be a kid-free affair.
"[There will be] no kids at our wedding," Stassi explained. "This is an adult party. I want everyone to get hammered and enjoy themselves."
(There's no word yet if dogs are also banned from the festivities. If so, Giggy is not going to be happy!)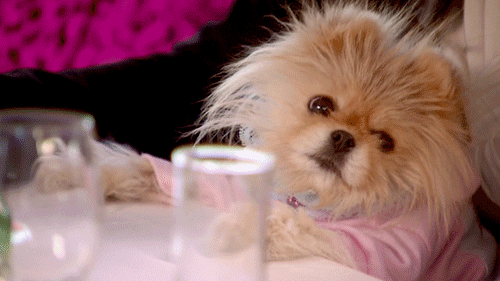 5. Stassi says the wedding-planning process has been "a pain."
"No one warns you how hard it is and we have wedding planners!" she said "We're having an overseas wedding, so I thought that would actually make it easier because we're also having a smaller, intimate wedding but no, it doesn't, it doesn't make it easier. It's very difficult but it's really fun."
6. Stassi feels bad that her frenemy Kristen Doute isn't involved in the wedding festivities.
Last month Stassi revealed that she was taking a break from her friendship with Kristen, but she recently admitted that she's thought about her friend amid the wedding planning.
"There are moments where I get sad and I'm like, 'Maybe I should end this,' but our situation is just so much more layered and deeper than that," Stassi told Us Weekly at BravoCon. "So you know what? Sometimes you just need a break from someone."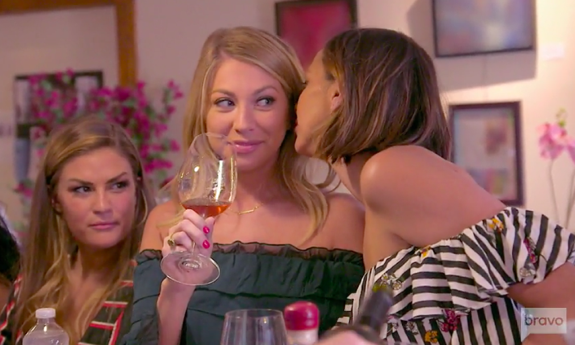 7. LVP will not do the "I do's"
Unlike their costars Katie Maloney and Tom Schwartz, Stassi and Beau won't be asking Lisa Vanderpump to officiate their wedding.
"It's been done," Stassi told People.
They have not indicated who will be doing the honors, though.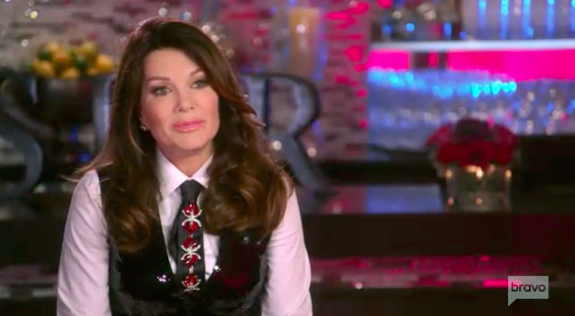 8. Stassi & Beau are trying to slim down before the big day.
The couple joked about trying "mild starvation" for their pre-wedding diet, though Stassi does have one food she's unwilling to go without.
"I'm doing intermittent fasting," she said. "I can still have ranch dressing and anything I want to eat, but only from 11-6. I don't feel deprived."
9. The cast hasn't received their save-the-dates yet.
As for whether or not the entire 'VPR' cast will score an invite to the wedding, Stassi told ET that it's up in the air.
"I'm not so sure," she said. "Let's see how everyone behaves."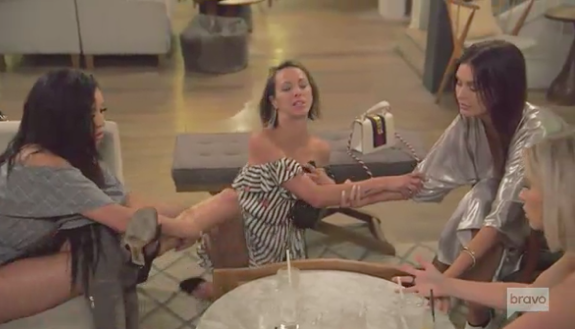 RELATED STORY: Fractured Friendships, Feuding & a Few New Faces: Get Your First Look at 'Vanderpump Rules' Season 8
(Photos: Instagram; Bravo)