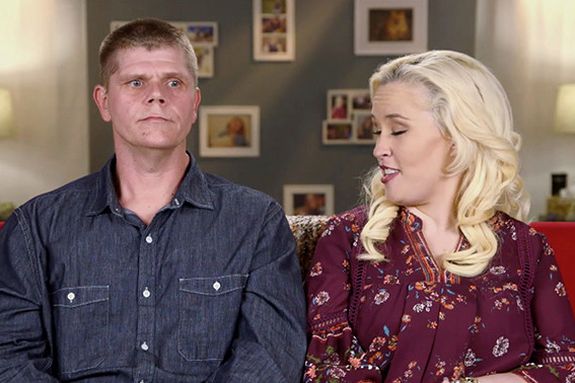 A week after unveiling a new look and new car, Mama June Shannon is showing off her upgraded digs.
June's big changes come as she and boyfriend Geno Doak celebrate 10 months of sobriety. During their addiction struggle June and Geno lived in their car at times (in addition to doing their share of hotel hopping), but the two have since settled into a luxury condominium located in Fort Pierce, Florida.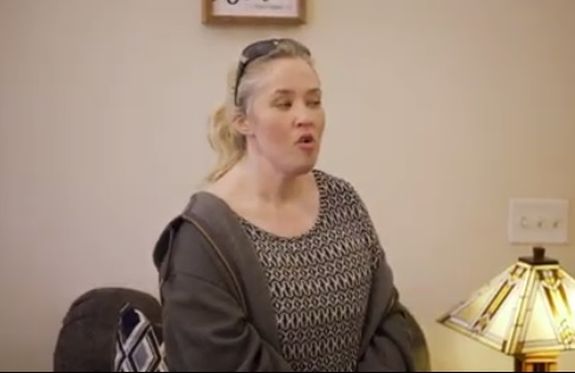 Casa de Mama June boasts a golf course view, natural light and tall sliding glass doors. The two-bedroom, ground floor unit also features a room with two beds that are spacious enough to accommodate June's four daughters if they wish to visit.
June's 15-year-old daughter Alana "Honey Boo Boo" Thompson remains in the care of June's 20-year-old daughter Lauryn "Pumpkin" Shannon. Pumpkin began caring for her younger sister around the time June and Geno were arrested for drug possession.
June is also a mother to daughters Anna, 26, and Jessica, 24.
As The Ashley reported back in September, June and Geno went to Los Angeles to undergo a number of cosmetic procedures, including liposuction and dental work, the results of which were unveiled this month.
The couple also went on to treat themselves to a new vehicle after running into some issues with the car they had been driving.
" … buying a new car was not in our plans but with the suburban that has broke down as of yesterday n what it is going to cost a fortune to fix we decided to take the plunge and bought a new car," June shared on Instagram. "We have been working so hard these last 10 months with our sobriety thanks to @banyantreatmentcenters and all of y'all supporting us. It may not be a brand new car but it's brand new to us … "
June shared with fans at the time that she and Geno had been approved for a new place to live and that they both plan to work in a rehab facility "giving back even more to the recovery community" once they've been sober for one year and are permitted to do so.
RELATED STORY: Mama June Shannon & Geno Doak Celebrate 10 Months Sober with New Car, New Home & New Look
(Photos: WeTV; Instagram)