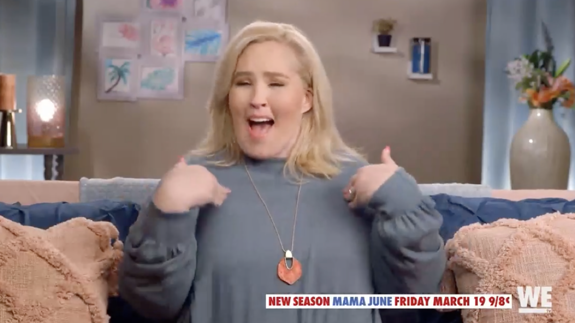 Mama June Shannon recently celebrated one year of sobriety and now, fans will get to see some of the challenges she faced along the way.
Mama June: Road to Redemption, premiering next month on WeTV, is the latest season of her Mama June: From Not to Hot reality show. It will give viewers an inside look at another part of June's life that required rehabilitation within the last year: the relationship with her family.
"These last few years have been hell on our crazy family," June says in the clip for the new season.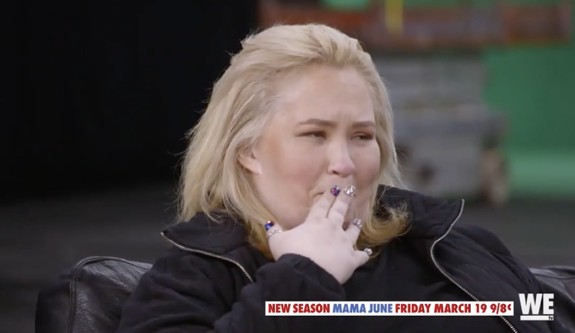 For those unfamiliar with the "hell" June is referring to, it consisted of June getting arrested nearly two years ago for drug possession along with boyfriend Geno Doak, followed by a downward spiral of traveling, using drugs and trashing/getting kicked out of hotel rooms.
(Shortly after the pair's arrest, June's youngest daughter, Alana "Honey Boo Boo" Thompson, began living with older sister Lauryn "Pumpkin" Shannon, who remains Alana's legal guardian today.)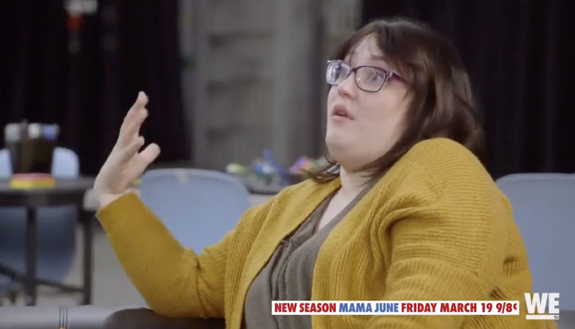 As the clip goes on, Pumpkin explains that the family "finally got Mama to go to rehab" – following an emotional intervention shown last season on Mama June: Family Crisis – though she questions if getting June to agree to rehab was enough to make her "get her life together."
The video then cuts to a noticeably healthier June, who proudly announces to viewers, "I'm back!"
"She just wants us all to go back to the way things used to be," Pumpkin says.
June says she needs to continuously show Pumpkin that she's changed and when her psychiatrist, Dr. Ish Major, questions why June believes she deserves to be in her daughters' lives, June says "everyone deserves a second chance."
"You are out of your mind," Dr. Ish replies.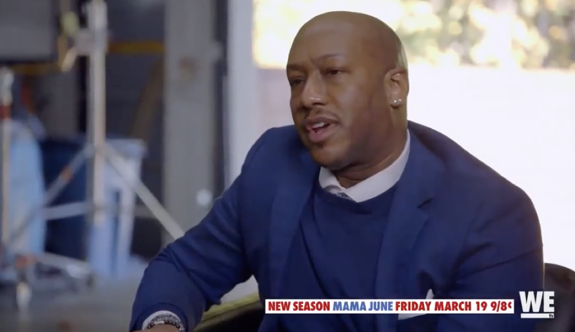 After June "destroyed" the family, Pumpkin says they aren't sure if they even want June back in their lives.
"We're all struggling with our own problems," Pumpkin says, which for her includes handling her marriage, motherhood and taking care of her teenage sister.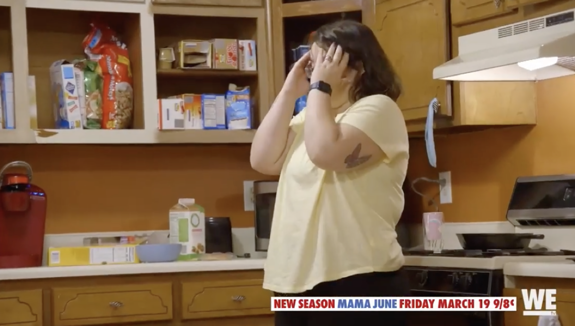 As for Alana, it appears she is still struggling with the pain caused by June. In the preview for the new series, the 15-year-old tearfully reveals, "you don't know how many nights I cried myself to sleep."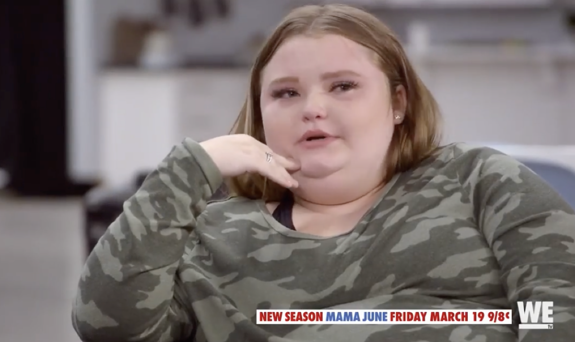 Now that she's sober, June is finally recognizing the impact her actions had on the rest of her family.
"I guess I didn't realize how much I f**ked everybody," she says to Geno.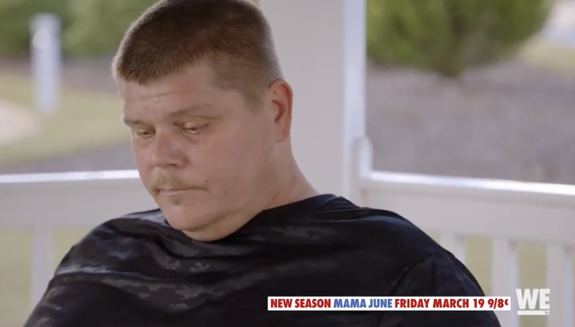 Pumpkin reveals in the clip that it has been one year since the family last saw June and together, they have "one long road to redemption."
"I want to say I'm sorry, but I need to show that I'm sorry," June says.
'Mama June: Road to Redemption' premieres March 19 on WeTV.
Watch the first trailer below!
RELATED STORY: Mama June Shannon & Boyfriend Geno Doak Celebrate One Year of Sobriety: "I'm So Full of Gratitude"
(Photos: WeTV; Instagram)