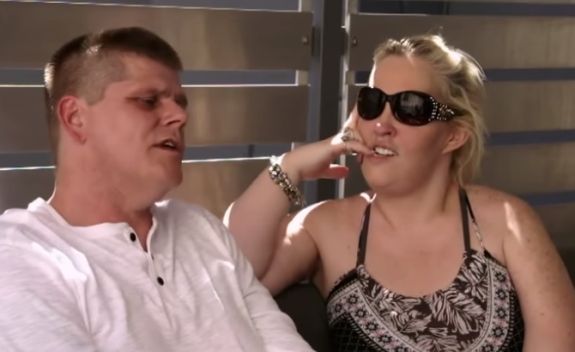 It's time for this week's installment of Mama June's Hotel Hi-jinks!
Mama June Shannon and her sobriety-challenged beau Geno Doak continue to terrorize the hotels in Georgia. Just one week after it was reported that the Mama June: From Not to Hot stars left a (literal) bloody mess at a FairBridge Inn & Suites hotel near Atlanta, TMZ is reporting that the trash-tastic twosome was booted from yet another hotel, this time for refusing to pay their $2,000 hotel bill!
According to TMZ, June has been renting rooms for her, Geno and some friends at the Residence Inn Marriott in McDonough, Georgia, since November. On Saturday, hotel staff confronted June about paying her $2,000 hotel bill. June reportedly told the hotel staff that she didn't have the funds.
"We're told she couldn't pay it off in full … coming up shy a few hundred bucks," TMZ reported.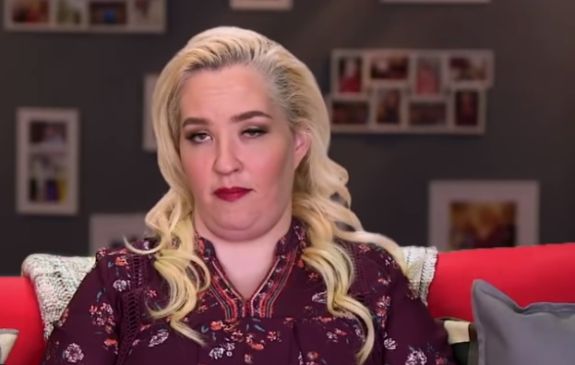 June & Co. were kicked out of the Residence Inn, but reportedly headed to another hotel nearby. The rooms they had been occupying were reportedly left "a mess" but were able to be cleaned.
Of course, this mirrors their behavior at the Fairbridge Inn & Suites, where June and Geno reportedly left over $1,000 in damages to a room they had been staying in. Cops were called to the scene after the couple got into a fight and trashed the room, leaving torn-up money, trash and even blood scattered around the room.
It was later reported that June and Geno were hit with $1,000 in fines for the damages they caused. It's unknown if they've paid those fines though.
June's money troubles seem to have started after her and Geno were arrested in March 2019. After that, she sold her Georgia home for way below market value, and she and Geno hawked nearly everything June owned before starting their Hotel Tour of Terror. They currently have no stable residence, and have been bouncing around from hotel to hotel for months.
RELATED STORY: Mama June Shannon Takes a Huge Loss in Selling Her Georgia Home
(Photos: WEtv)