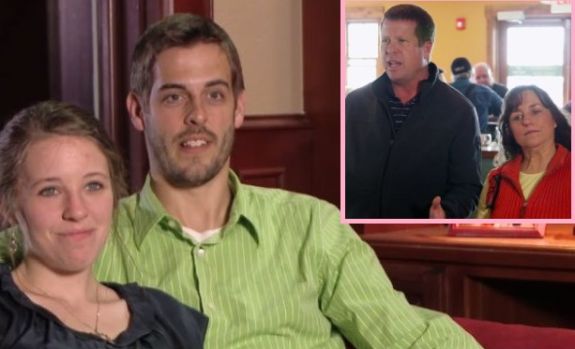 Former Counting On couple Jill and Derrick Dillard have grown stronger as a couple since leaving the Duggar family's TLC reality show, but the same cannot be said for Jill's relationship with her family.
Jill revealed to Us Weekly recently that "[there's] still a bit of drama" with her family, and that things haven't improved between the Duggars and the Dillards since the last time they spoke out about the estrangement last fall.
"It's been kind of a long journey,' Jill said in the video chat interview. "I wouldn't say it's gotten better since then."
"We're in a better place than we were six years ago," Derick added.
"But I wouldn't say that it's gotten significantly better since last fall or anything," Jill said, later adding, "We're still very much in the middle of that."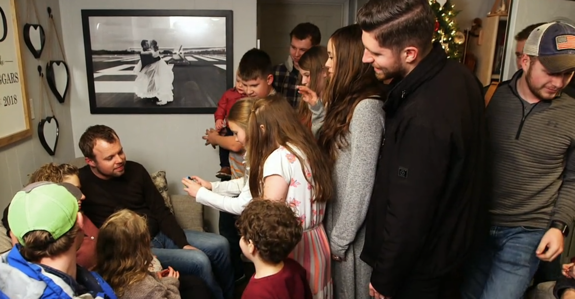 Jill said she and Derick are focusing on their relationship and their two kids— Israel and Samuel— and trying not to "dedicate too much energy to get[ting to a better place] with my family."
Jill did insist, though, that the Duggars aren't "bad people."
"We love my family," she said. "It's just hard to work through things. We're still on that track. There's been different times where certain people [in my family] are more supportive than others. It ebbs and flows. With a family of that size, you can imagine. Every family has drama, and when you've got that many more people giving opinions, it an get crazy!"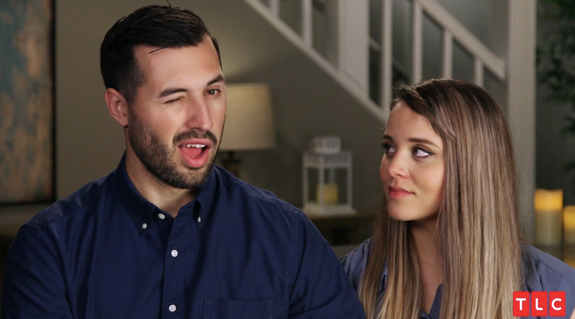 During the interview Jill said that before she and Derick could leave the family's reality show, they "had to find our voice." However, according to Jill, finding their voice didn't go over well with everyone in their life circle.
"[Doing that] doesn't always bring the most positive—- there can be challenges. You find your voice and then trying to maintain your boundary there and stay strong; it's hard," she said.
As 'Counting On' fans may recall, Derick has been very outspoken over the years about his issues with the Duggars, particularly Jill's dad Jim Bob, whom Derick claims kept the profits from the family's TV shows for himself.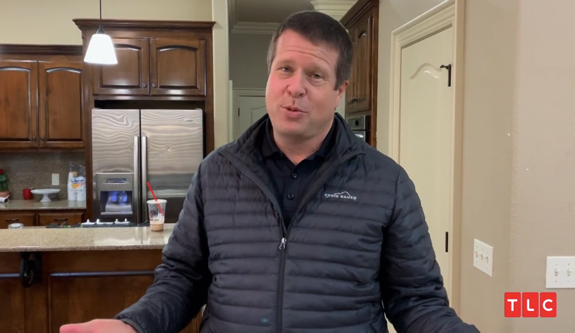 Derick stated he and Jill were never compensated for their involvement in 'Counting On,' nor the show's predecessor, 19 Kids and Counting. Only after "getting an attorney involved," were the Dillards able to recover a portion "of what Jill should have been paid" for her participation on the TLC shows.
After experiencing "a lot of transition," Jill and Derick decided to begin couples therapy as a way to work through things in their relationship and find ways "to develop boundaries with even just extended family."
"It was one of those things where we knew therapy was helpful but until we got to the point where we were like, desperate … we didn't venture out to actually sign up for it," Jill previously told the outlet. "It's been so helpful learning to communicate as a couple and knowing your triggers."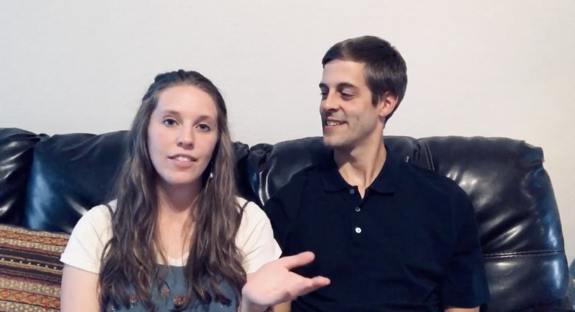 While Jill and Derick (again, mainly Derick) have spoken about their estrangement from the Duggars on multiple occasions, Jim Bob and Michelle didn't admit until October that the relationship with their daughter and son-in-law was strained.
Jill says leaving 'Counting On' was "really difficult," yet she has no regrets on her exit.
"We were ready to leave and felt strongly about leaving," she said. "There are definitely some issues there. There wasn't a lot of support [from my family] there when we left.
"We definitely feel like we're in a healthy place now for our family and have control over our lives," she added.
Jill added that "certain people are more supportive than others" about the Dillards leaving the show and Jill's new lifestyle.
Jill made similar comments in a YouTube video back in September, noting that some of her siblings do not support the decisions she's made.
"Are they supportive? Not always," she said. "Everyone's going to have their opinions about different things. I feel like some of my siblings have more to say about it than others. Some of them are more like, 'I'm happy for whatever y'all are deciding. I'm just glad that y'all are making decisions together as a couple.' Not all of them are cool with it. Some of them are more cool with it than others."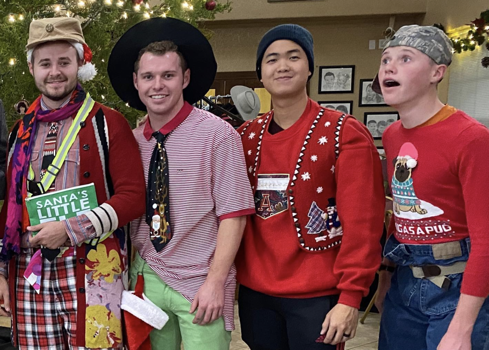 Earlier this month, Jill's sister Joy Forsyth seemingly let fans know who she sided with in the Dillards vs. Duggars drama after liking a particular post on the Duggars and Bates Confessions Instagram page, which criticized Jill's decision to speak publicly about her family's drama.
"Speaking out against them publicly will burn more bridges between them," the comment read. "They say they want to repair their relationship one day, but their actions don't reflect that. … It's not very Christian if you ask me. I get the sense that Jill and Derick need money, and this is an easy route to get that money."
A fan on Reddit noticed that Joy's Instagram handle was included among the 300+ "likes" the post received, however, it appears she has since "unliked" the post.
In their Us Weekly interview, Derick and Jill said that they'd consider doing another reality show— but only if it was set up differently than 'Counting On' and "19 Kids and Counting."
"We weren't opposed to reality TV. We were opposed to not having choices about it," Derick said.
Click here to watch the full interview with Jill and Derick.
RELATED STORY: It's (Another) Girl for 'Counting On' Stars Joe & Kendra Duggar: See the First Baby Photos
(Photos: TLC; Instagram)