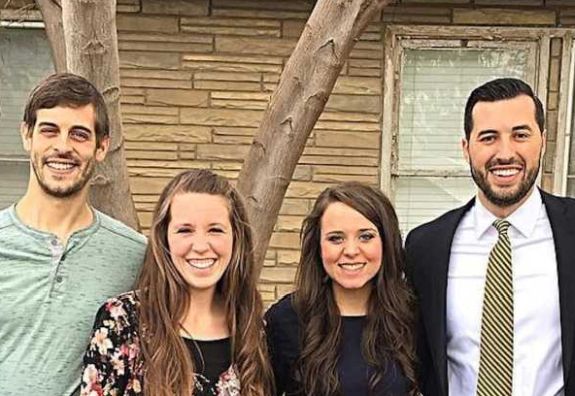 Jill Dillard's siblings are beginning to break their silence about Jill's feud with her parents.
While promoting their upcoming book, The Hope We Hold, Jill's sister Jinger Vuolo and her husband Jeremy told Us Weekly they have "connected" with Jill and her husband Derick, despite the Dillards' ongoing drama with Jim Bob and Michelle Duggar.
In the past, Jill has stated that some of her siblings are less supportive of her lifestyle choices than others, and Jinger made it clear that she is one of the Duggar kids who is still on Team Jill.
"I love Jill and Derick and so I talk to Jill on FaceTime and yeah, we've connected," Jinger said. "We just really love them."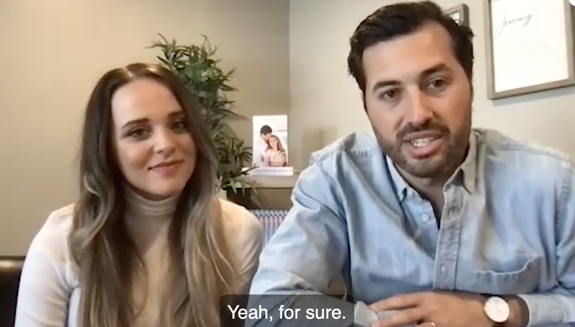 As 'Counting On' fans may recall, Derick has been very outspoken over the years about his issues with the Duggars, particularly Jill's dad Jim Bob, whom Derick claims kept the profits from the family's TV shows for himself. According to Derick, he and Jill were never compensated for their involvement in 'Counting On,' nor the show's predecessor, 19 Kids and Counting. Only after "getting an attorney involved," were the Dillards able to recover a portion "of what Jill should have been paid" for her participation on the TLC shows.
Although Jim Bob and Michelle have publicly acknowledged the Duggar vs. Dillard feud, none of Jill's siblings have spoken publicly about it until the Vuolos' interview.
Jeremy stated that Jill and Derick are "working through some things" and he and Jinger are "giving them their time to do that, with whatever they're working through."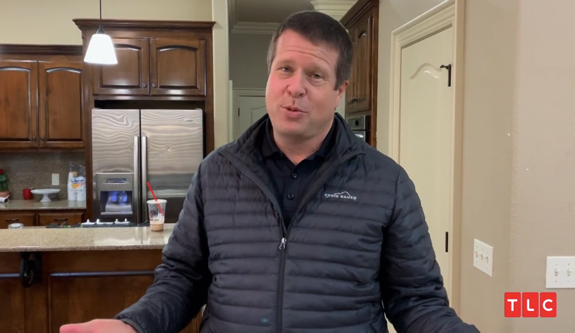 Jeremy added that, although all families "go through different issues," the Duggars have gone through issues while also being in the public eye, but still, he and Jinger hope "things are sorted out" eventually.
"You always hope that families are united and, you know, family is strong – there's going to be difficulties in every family," Jeremy said. "I think that's part of being in the public eye … So many families go through different issues, especially as children, and this family happens to be in the public spotlight.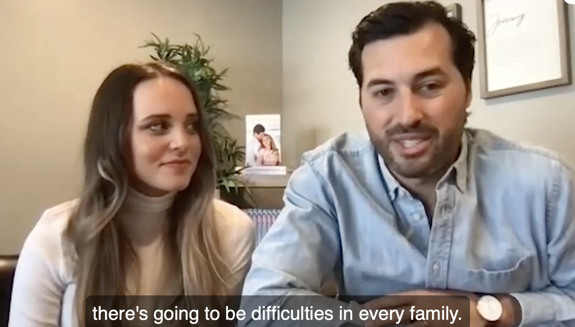 "We're definitely hoping things are sorted out well," he continued. "We love them very much and I know they love the family."
As The Ashley previously reported, last month, Jill and Derick revealed that they hadn't visited "The Big House" (aka The Duggar Compound) in a few years. Previously, Derick stated that Jim Bob does not allow them at the house unless he is present, as he feels they could be a negative influence on the other Duggar kids.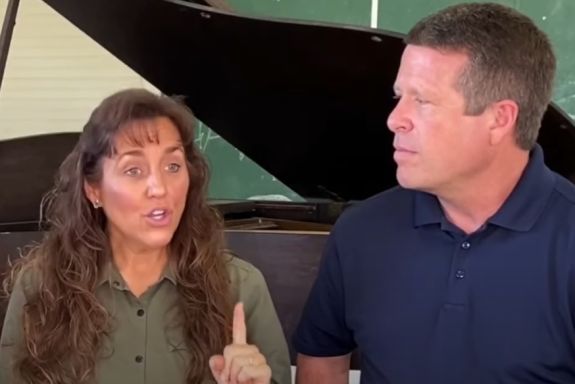 RELATED STORY: 'Counting On' Star Jinger Vuolo Admits She Almost Didn't Marry Her Husband Jeremy Due to Their Very "Different Backgrounds"
(Photos: Us Weekly; YouTube; TLC)