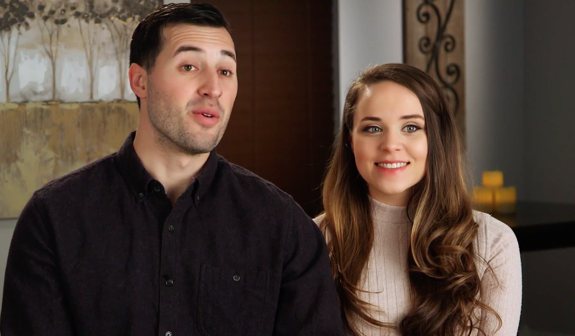 Jinger Vuolo admits that her relationship with husband Jeremy hasn't always just been books, love and staged Instagram photo ops.
The Counting On star— who is promoting her new book The Hope We Hold, which she co-wrote with Jeremy— opened up during an interview with Us Weekly about the doubts she had before marrying Jeremy back in 2016. She even admitted that she felt their drastically different backgrounds would hinder their marriage.
"There were some ups and downs in that time, and … at one point I kind of froze, and I was like, 'Do I want to do this?'" Jinger admitted.
View this post on Instagram
While the parts of Jinger's courtship with Jeremy shown on 19 Kids and Counting made the couple appear to be madly in love and eager to wed, Jinger said that she had one day in particular that she didn't know if she even wanted to marry Jeremy.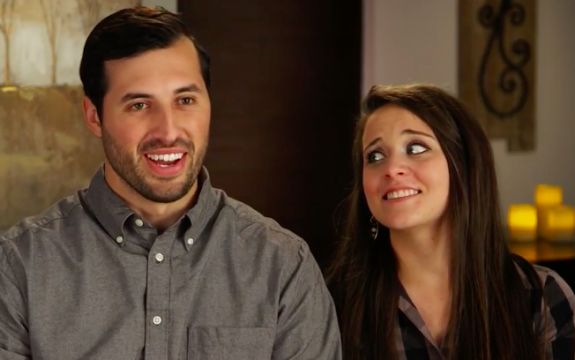 "That was something for me that was really tough. I don't like to think about that day," Jinger said. "I don't like to think about that time. But realizing that, OK, that's something that could help someone because it's something that everyone's going to have to walk through … will we be able to come together as two completely different human beings from different backgrounds and make this work?'"
In the interview, Jeremy stated that he "wasn't from [the Duggar] World." Jeremy didn't grow up in a Fundie family, and was a Major League Soccer player who lived a much more "worldly" life than the sheltered Jinger did. Jeremy stated that Jinger's dad, Jim Bob Duggar, gave him an "intense" questionnaire to fill out before he and Jinger got together.
"I was totally from the outside, so I think Mr. Duggar wanted to genuinely say, 'OK, who is this guy?'" Jeremy said.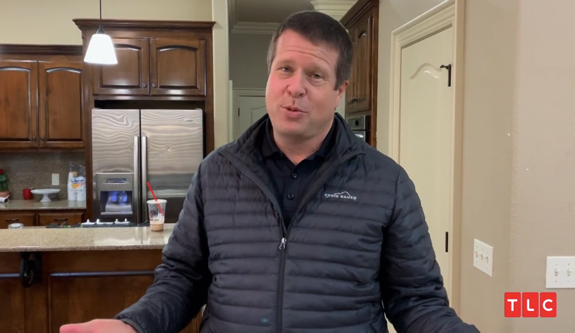 Jeremy admitted that there was period where, due to Jinger and Jim Bob's reluctance, he thought his relationship with Jinger would be a "no-go."
"But what I can say is there was a couple of ups and downs, and there was a moment where it did seem like the relationship was a no-go at that point. I just remember thinking one thing is I can't give up. I don't have the faith to give up," he said.
View this post on Instagram
The couple married in 2016 (on-camera, naturally), and now have two daughters. In the book, Jeremy and Jinger say they discuss what their real life is like now.
"We're a pretty normal couple, aside from Jinger being raised on TV, which she talks about in the book," Jeremy said. "She shares kind of the highs and lows of that. We're a normal couple, with normal struggles that every day people have."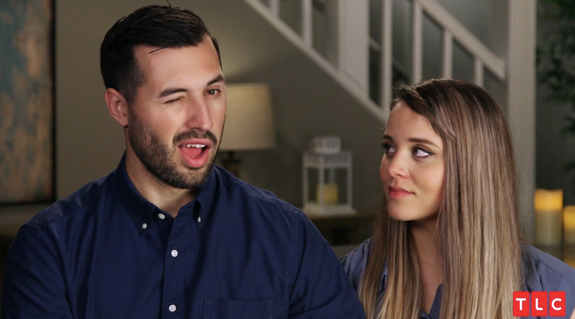 Jinger said that a lot of their followers have a misconstrued view of their marriage.
"They think that everything is perfect and that we have the easiest lives in the world, and it's not always the case," she said. "I think it's easy to look at just the outside and have that view, but to actually get real and say, like, 'No, we are human beings. We have the exact same problems that y'all have."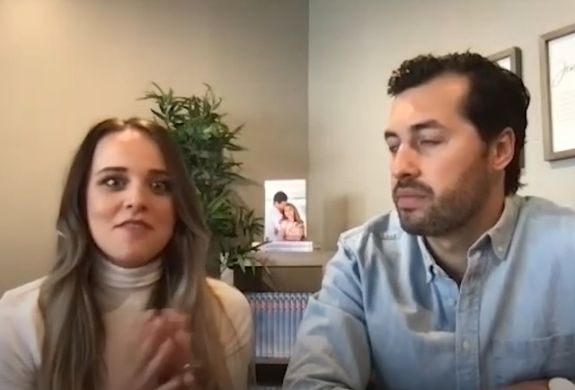 Jeremy and Jinger's book, The Hope We Hold, will be released on May 4. According to Jinger's sister Jessa Seewald and her husband Ben, it's both a knee-slapper and a tear-jerker.
"We laughed and cried reading this book! It was wonderful to reminisce about the journey God has brought these two on, and to see their hope in Christ highlighted through the highs and low," Jessa and Ben wrote in a review posted on the book's Amazon page. "Much to our surprise, we even learned some new things about them both! We think you'll enjoy this inside look as much as we have."
You can pre-order the book using The Ashley's Amazon Associates link below.
You can watch Jinger and Jeremy's full video interview below!
RELATED STORY: 'Counting On' Star Jinger Vuolo Finally Addresses Why She & Husband Jeremy Stopped Posting Photos of Their New Baby Evangeline & Daughter Felicity
(Photos: Instagram; TLC)