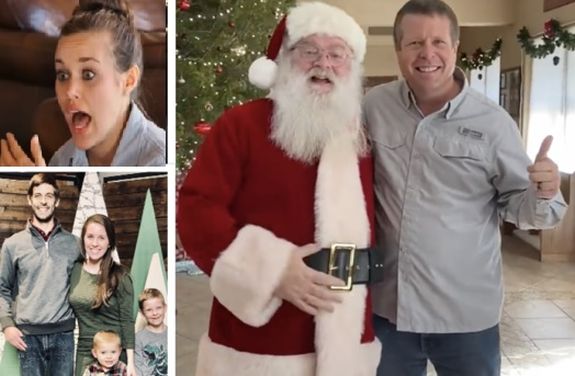 While all 19 kids were not present for this year's Duggar Family Christmas gathering, an invite was reportedly extended to each one of Jim Bob and Michelle's blessings – even those from whom they are estranged as well as those rumored to be considering leaving Counting On.
Upon posting a video of this year's Duggar Family Christmas – compiled by Duggar golden child Jessa Seewald, naturally – fans noticed that Jill and Derick Dillard weren't in attendance for the festivities, despite living nearby. Many fans assumed the Dillards had be excluded due to their ongoing rift with Jim Bob and Michelle.

"How is that a Duggar family Christmas, when your sister and your brother-in-law are not there because your family [has] ostracized them," one person commented on Jessa's video.
In response, Jessa explained that Jill and Derick had been invited, but chose not to attend.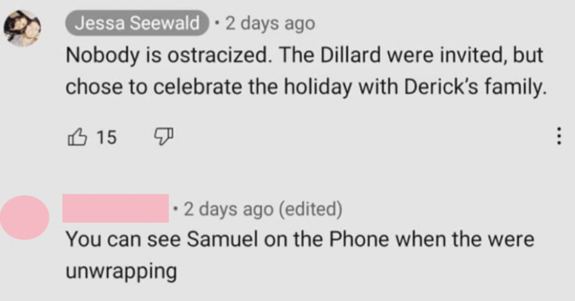 "Nobody is ostracized," she wrote. "The Dillards were invited, but chose to celebrate the holiday with Derick's family."
Meanwhile, another commenter pointed out that Jill and Derick's son Samuel could be seen chatting with some of the Duggars over video chat in the Christmas video. (Another shot appeared to show Jill chatting with some of the family as well.)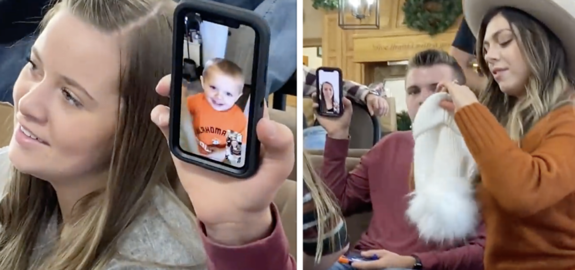 Jessa went on to confirm on social media that the Dillards also took part in the family gift exchange.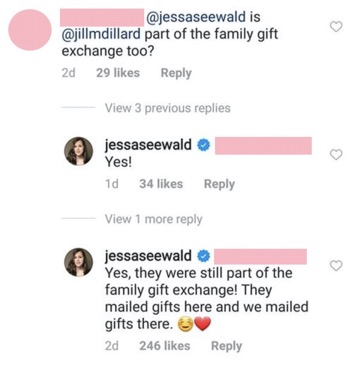 "Yes, they were still part of the family gift exchange," she wrote. "They mailed gifts here and we mailed gifts there."
Like Jill and Derick, Jinger and Jeremy Vuolo also phoned it in for this year's Duggar Christmas gathering, as seen in the video.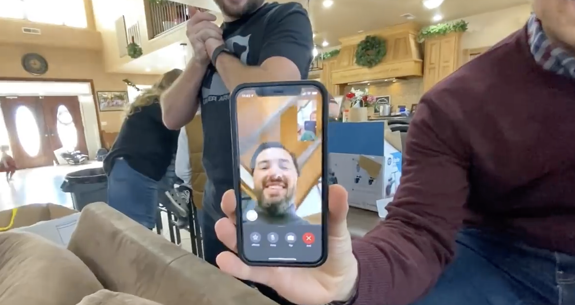 (The Vuolos also made an appearance via cell phone during the Duggar's "super spreader" holiday party held earlier this month.)
Although Derick and Jill have been quite chatty about their estrangement from some of Jill's family— particularly her father Jim Bob— the Duggars only recently acknowledged there is a rift. In October, Ma and Pa Duggar finally admitted that their relations with the Dillards are strained, after Jill and Derick talked about the rift in an interview with People magazine.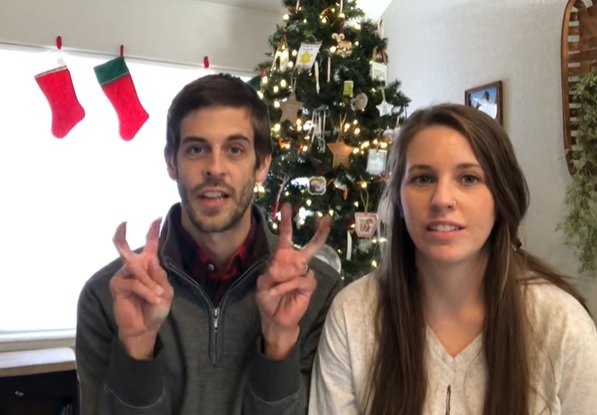 "Every family has differences of opinion and perspective at times, but families work things out," Jim Bob and Michelle said. "We all love Jill, Derick, and their boys very much. It is our prayer that our relationship is healed and fully restored quickly!"
RELATED STORY: Austin Forsyth Wins Court Battle Against Couple Who Sued Him for Fraud Over House Featured on 'Counting On'; May Still Have to Pay Up When Case Goes to Trial
(Photos: YouTube; TLC; Instagram)