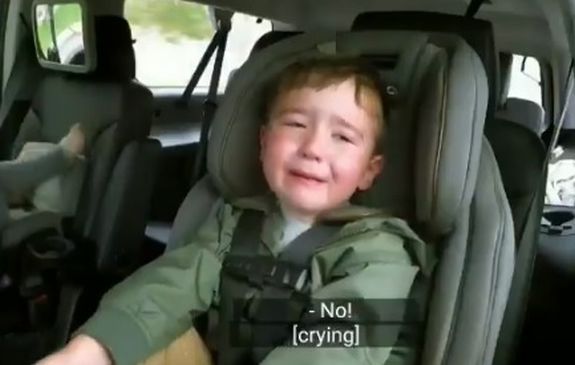 Another season of Teen Mom 2 is coming to an end and, as per usual, the group is going out with a bang. (After all, that's how this whole show began, right?) Yes, this recap is a late, but…pretend it got lost on The Land for a week…or something.
We kick things off this episode in the ding-dang holler. Leah and her ragtag gang of E-learners are excited that "The Covid" is going down, so Aleeah can go back to in-person learningeses.
"It's your first day, Queen!" Leah squeals at a very unenthusiastic Aleeah.
It's still dark out when Leah and the girlseseses head out. (We assume they had to leave early to stop at the gas station for breakfast?) Leah is pretending to be a train conductor as her girlseses board the Trashmobile and it's… a lot. She's also throwing around the phrase "giiiirl" like it's 1995 and she's Ricki Lake. I give Aleeah a lot of credit for not barrel-rolling out of the Trashmobile to escape this horrorshow.
Before dropping Aleeah off, Leah hits her with a impromptu "stand in your power" speech about being brave, courageous and strong. Aleeah seriously can't get out of the car fast enough. She doesn't even take the time to throw on her mask before exiting. (I think it's worth risking getting COVID to escape another round of Leah's "Strong Womenseseses" speech.)
Meanwhile in South Dakota, Chelsea tells Cole how concerned she is about contracting COVID. As she gives Cole a rundown of everything she did that week – a trip to the farmer's market and Target, in case you care— the conversation is interrupted by Watson, screaming and demanding a "treat" from the backseat. He wants his parents to pull over to the nearest gas station and fetch him something "special."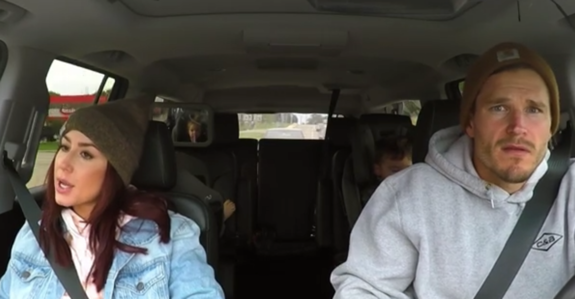 Chelsea and Cole initially tell Watson they aren't going to make any special pitstops for him, but Watson isn't having it and insists that they reconsider their plans to make him go treat-less.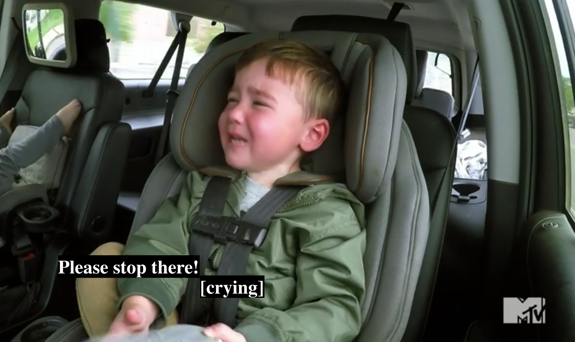 Just when we think Cole and Chelsea are going to teach their tantrum-throwing toddler that acting like Farrah is nothing to be rewarded, the two collectively cave and tell Watson they'll stop somewhere else for him and treat him to a lollipop, a bag of cookies, or literally anything that isn't bolted to the store's floor.
When Cole offers to purchase Watty a bag of Oreos, Watson turns the offer down, stating that he wants something special from the gas station convenience store. (Anyone half-expecting to see Javi in the gas station parking lot, looking for a little hump 'n' pump before starting his day?)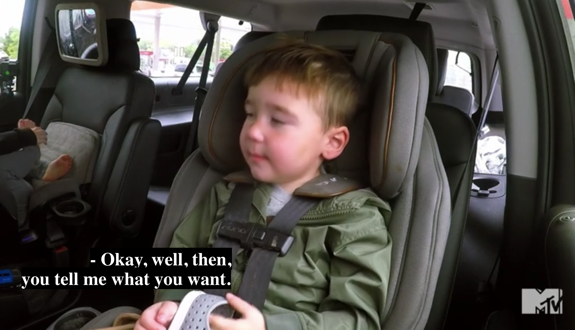 Down in Orlando, Nova still isn't down to spend the night at Devoin's House 'o' Trap Music; however, he is helping out with pick-ups and drop-offs because Briana is SO "overwhelmed." (I mean, she's got a lot on her plate: calling constant meetings with Devoin, hoop earring shopping with "Shirley", helping Roxanne sort her heels into two piles— throwable and non-throwable…)
Meanwhile, Brittany is caring for Stella in her special way.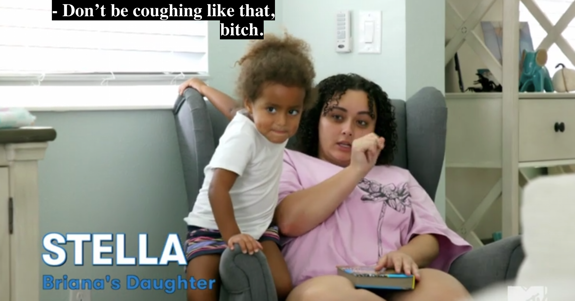 Briana says she's happy Devoin is helping out but she's not so happy with the fact that he's constantly late. Surrounded by mountains of laundry, she vents about this issue to her friend.
"He thinks he does enough because he picks up and drops off for me," Briana says, while almost making sense.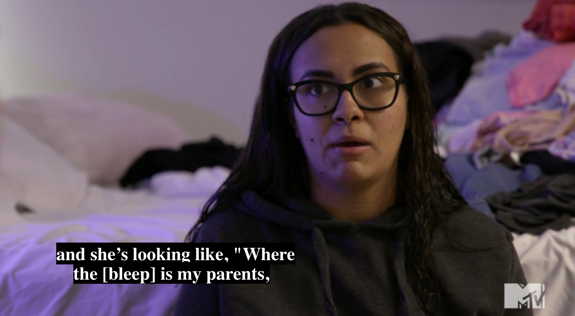 Briana says if Devoin can't get it together, he might as well not help her at all.
Wait…what? Didn't she just say that Devoin is helping her? I'm getting Watson "I want something special" vibes here. She wants help but only special help.
Over in Delaware, Kail is preparing Lincoln for his first day at COVID Elementary. She gives him the run-down of instructions: don't let any other kids lick your mask, wash your mitts, and stay away from other mask-licking, dirty-mitted youngins.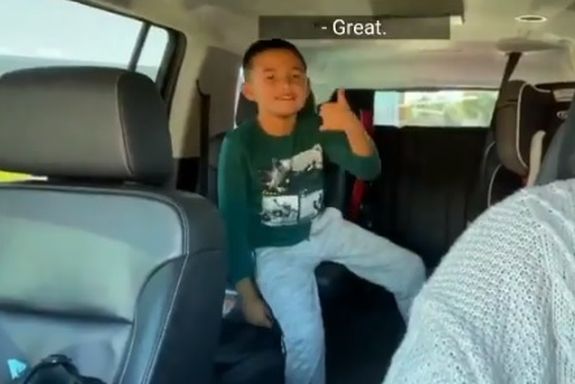 The next day, Kail and Vee are taking pictures to promote their parenting podcast (as you do). They gather up their litter of kids (well, Kail's litter of kids and ViVi) and smile for the camera. Jo watches from afar, realizing that his two baby mamas teaming up is either going to be a dream come true…or his worse nightmare when the friendship inevitably goes sour.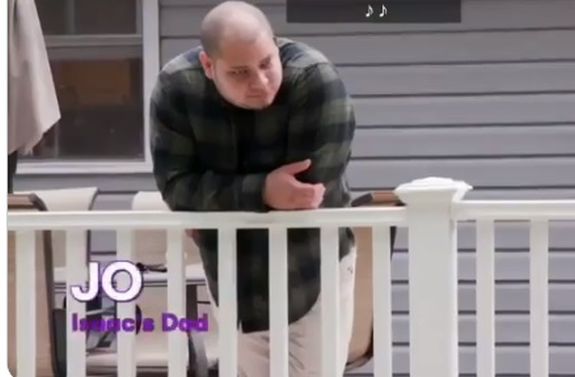 Meanwhile, in Indiana, Jade— fresh from her breakup from her own live-in lump 'o' lazy, Sean— has thrown herself into slayin' as many heads of hair as possible. She has no choice, of course. She needs to support herself, her daughter Klowweeee and whatever adult in her life happens to be homeless/rehabbing/in hiding after a run-in with the law/ etc.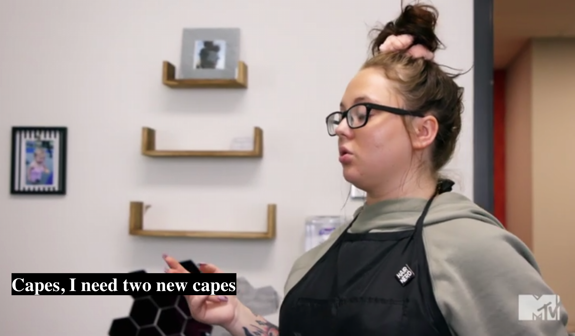 Jade tells her friend/assistant/person that Sean is shacking up in an "extended stay" place that is "kind of like an apartment" except it doesn't require him to sign a lease.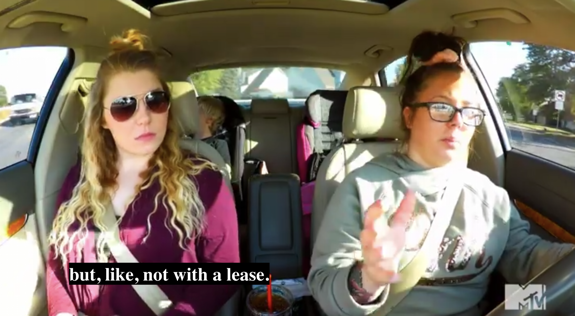 Jade says Khloughie is handling Sean's absence pretty well because she's too little to understand what's going on, though fortunately, she (or her therapist) will have episodes of this show to reference back to in the future.
Jade tells her friend that Sean "being out on his own" will "help his ass grow up."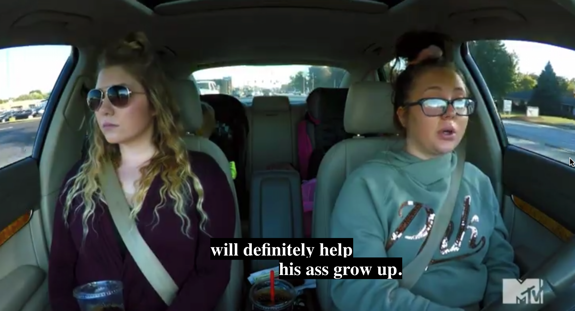 Later on, Jade finds herself desperate enough to enlist Sean to watch Clowi while she does some more hair slayin' (or something). That goes about as well as any scene showing Sean's child-rearing skills. (Those skills include the ability to heavy sigh for no real reason; being able to call his daughter "Dude" on the regular, and hiding under a stuffed SpongeBob toy when he doesn't want to "adult" anymore.)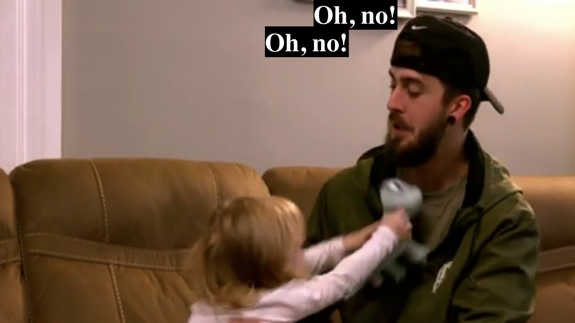 Once she returns home, Jade grills Sean about his job hunt for a whole 45 seconds and then all but gives him a gold star on his behavior chart for "doing better than you have been in a while." Instead of taking the W and running, Sean chooses to play the victim and tell Jade that "being a stay-at-home dad was one of the worst decisions"
Um…?
He claims that he could have been the one slayin' and bringing in the cash money himself…but he chose not to (UM?) and now Jade has too much control and it's caused a lot of his "built-up animosity."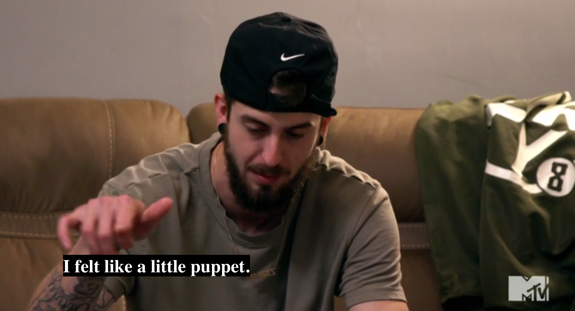 After sending Jade on an all expenses paid guilt trip, Sean works in a half-assed apology. In return, Jade asks that Sean imagine a person (aka Jade) working all day to provide for another person (aka Sean), only to be met with a bunch of nonsense (aka Sean being Sean).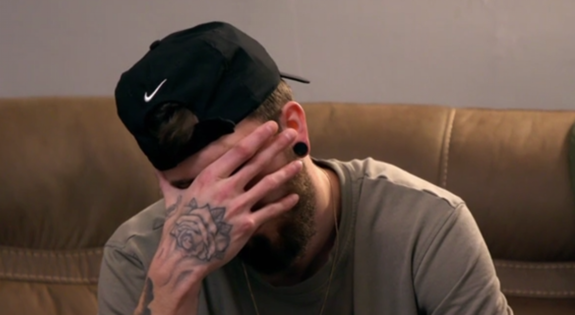 Jade tells Sean the two of them are just too different and though Sean argues that they used to be best friends, they both agree they have to get along for Klo-E's sake.
Meanwhile, in The WV, Leah and the girlseses are going to pick up Aleeah from school. Ali rats out Addie for doing drawingeseses when she should be doing her learningeses. Leah encourages them all to "be kind to one another."
Leah takes some of the blame for Addie's E-learning "mishaps."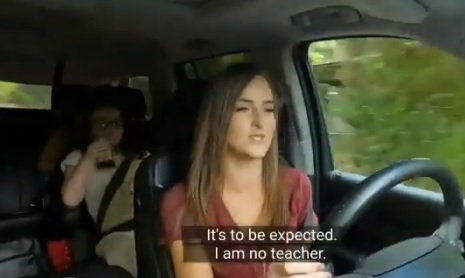 They arrive at school, and Aleeah hasn't even pulled herself into the Trashmobile before Leah's peppering her for the "411" on what went down in school.
"How was your first day!?" Leah squeals.
"Good," Aleeah grunts.
Leah asks her if she missed her sisterseses and Aleeah won't even lie.
"Nope," she replies.
Later, Leah tells us that the twinseses have a lot of tension between them lately. While they're all in the Trashmobile, Aleeah is whacking Ali in the head with a suitcase (as you do), and calling her lazy. Leah is not happy that they are not being "strong, courageous and kind" young ladies.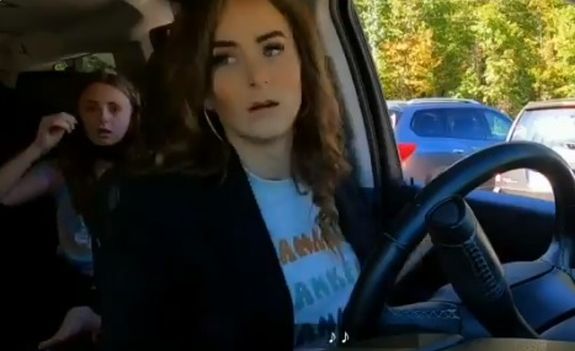 Aleeah argues that she called Ali "lazy" because "she don't wanna do things."
(I see that the schools in West Virginia are still "not well.")
Because she doesn't want them to stand in their power (while also standing on each other's faces), she tries to reason with them, but ends up screaming at Aleeah for not being considerate of the fact that Ali gets more tired than she does.
She later apologizes to the twinseses for yelling and encourages the girlseses to do "a little reflecting" to see how they could handle their conflicts…without concussing one another with suitcases.
Leah then tells the girlseses that she loves them, but neither girlseses will say it back to her.
Eventually, they make it to the abandoned parking lot to meet up with Corey Tyler. Aleeah walks right past Leah and refuses to kiss her goodbye or acknowledge her.
"Really?" Leah asks before forcing a hug on the kid.
Leah tells us later that she wants to support Aleeah, because she doesn't understand Ali's condition entirely.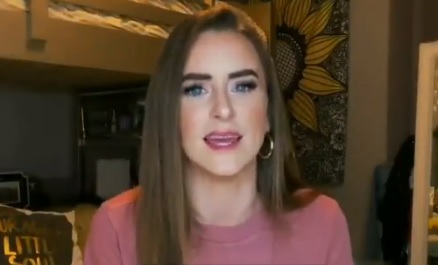 Back at Chelsea's (rarely seen) old house – Chelsea says she and her family have been taking weekly COVID tests since filming resumed and she so graciously decides to demonstrate the process on camera.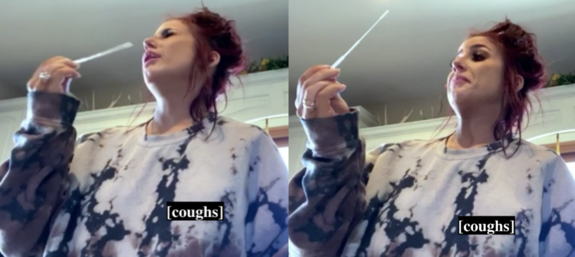 The next day, Chelsea & Co. head out for their daily visit to to new house. During the drive, Chelsea reveals she and anyone else filming with her will now be subjected to up-the-nose COVID testing three times a week – something she isn't really down with.
Once they arrive at the property, Chelsea tells Producer Mandi that she and Cole were going to drop the kids off at her mom's house; however, her mom was exposed to COVID from someone at work, so Chelsea ended up keeping the kids, who she tells Mandi have not been tested that week.
Chelsea says she understands the protocols and she and Cole would be willing to test four times a day if necessary, they just don't like putting their kids through it because the process freaks them out – especially Watson, she says.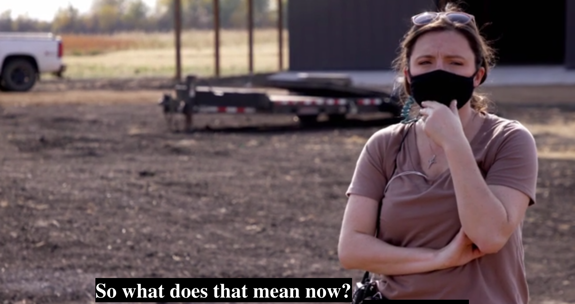 Chelsea says she and Cole want some time to think about what the best option is for the kids as far as filming goes.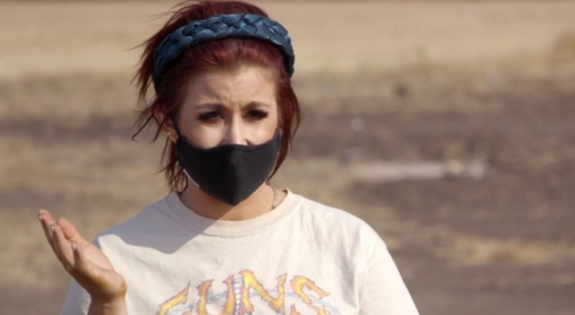 Meanwhile in Delaware, Kail is dealing with some fallout from when she exposed Javi for trying to boink her in the WaWa parking lot. (This event, from here on out, shall be referred to as "The Great WaWa Caper.")
The episode in which she snitched that Javi was trying to fill her grocery bag has aired, and now Javi is upset that his Wa-Wa-humping attempts have been exposed to the show's fans…and his girlfriend Lauren. Kail knows that Javi will take a bunch of crap for his actions, but also knows that she, too, will get flak for exposing him.
"They're gonna be up his ass," Vee says.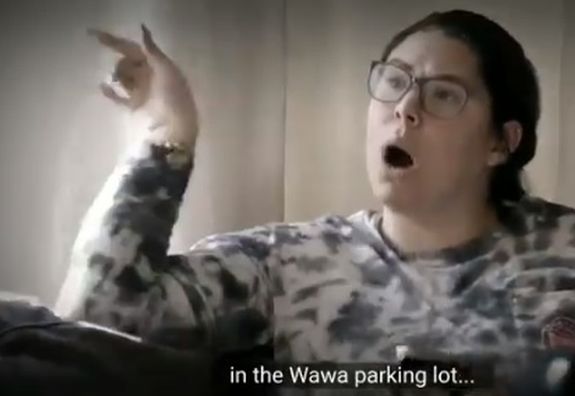 Kail says that the show's fans are going to call her out for what she did to Javi.
"I look messy, I look bitter, I look petty," Kail says.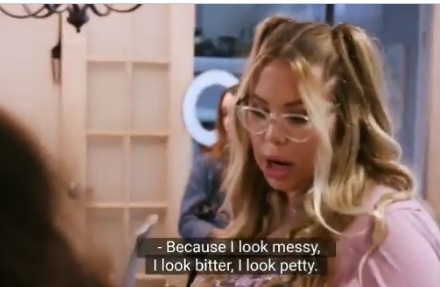 Kail seems to be going back-and-forth between blaming Javi (and his over-active loins) and herself for what's happened. She tells Jo and Vee that it's not her responsibility to help Javi keep it in his pants, but also that she wishes she had never done that…but also that Lauren didn't deserve to have it exposed that Javi's flopping his snake all over the town's gas station parking lots.
Finally, Jo realizes that Kail's just spinning and asks her if she's OK. Kail vows to clean up after the s**tstorm she caused for no reason. She also vows never to expose something like this again on-camera.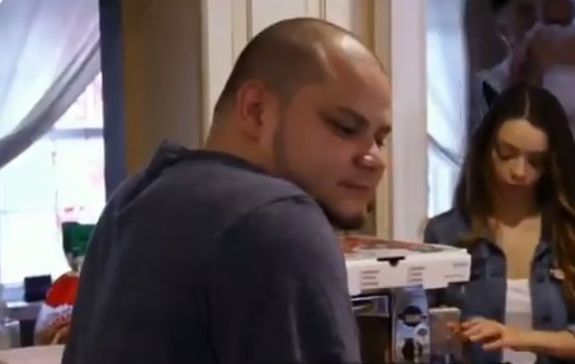 The next day, Kail has to drop off Lincoln at Javi's. She knows Javi is still mad at her and she's nervous to see him. As Baby Creed cries the whole time, Javi opens the door and lets Lincoln out of the overstuffed KidMobile. Kail hustles Lincoln off with Javi, but then spies Lauren.
"I know what's about to happen," Kail says as she begins to look nervous. "I'm done for the day. I'm done filming."
WAIT…what's about to happen? Is she worried Lauren's going to charge her mini-van, demanding they box right then and there on the lawn for the rights to Javi's ween? (FYI, MTV, I'd pay damn good money to watch that play out. Hell, put it on a streaming service, I'll watch.)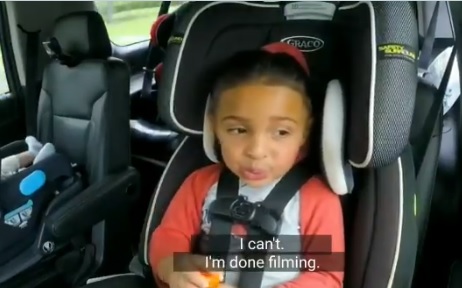 The producer tells Kail to pull over so they can remove the cameras from her car. She barks at them to "hurry up." (Did Lauren borrow Amber's machete and is she quickly approaching on Lincoln's Razor scooter or something?!)
"This is, like, not good," Kail says. "What's about to happen is not good."
WHAT'S ABOUT TO HAPPEN!?!!?
Kail basically throws the mics off of her and tells everyone that what's about to happen is bad. They look just as confused as we do.
Back in Orlando, Briana and the coven are tie-dying matching shirts to combat some COVID boredom. Brittany is praying to the fashion gods that her shirts will look nice enough so that she can wear it in 'da club (and/or to whatever Sizzler Luis happens to be DJ spinnin' at next time he comes into town).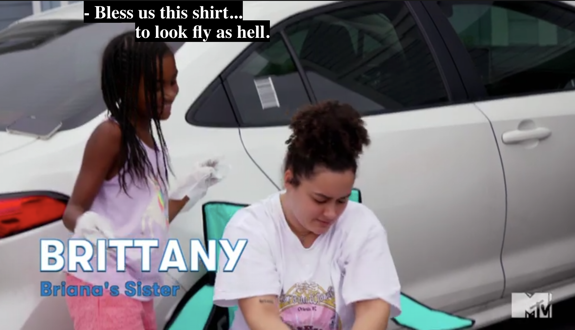 Later that day, Briana hooks the kids up with some soda, chips and a movie while she settles in downstairs and prepares to send out some friendly reminders to Devoin about picking up Nova on-time the next day. While launching a series of texts, Briana tells Producer Vicky (wait…who the hell is Producer Vicky?!) how irresponsible Devoin is for not being able to pick up his daughter from school on-time.
Almost on cue, Devoin responds to Briana's texts, blaming his tardiness on long lines at the pick-up circle.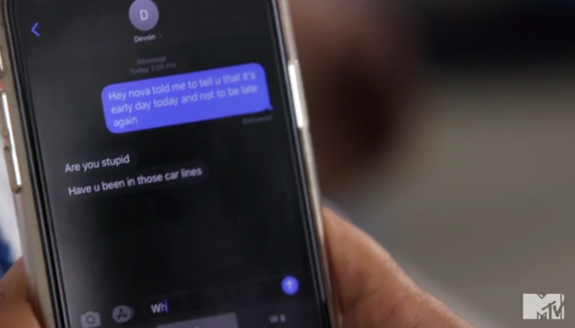 Briana says Devoin's excuse is trash, as she's "been in those car lines" plenty of times and still managed to get through them without being late to pick up their daughter. She also tells Devoin that it bothers Nova when he fails to show up on-time.
Briana then tries to prove her point to… Producer Vicky, we suppose, pointing out that if Nova gets picked up from school late, she can't eat and is ultimately late for gymnastics.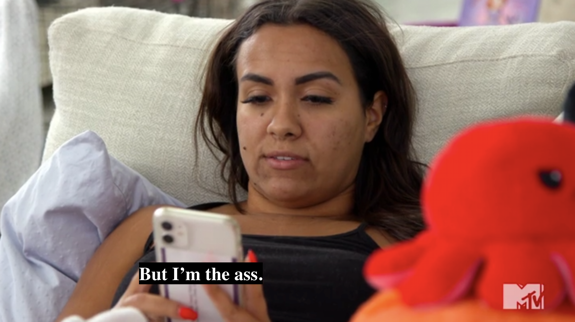 In Indiana, Jade goes to lunch with her friend Chau to talk about "fall vibes" and Sean doing the bare minimum. Chau seems doubtful that Jade will actually stand in her power her ground and not get back together with Sean, but Jade assures her that the distance is good for her and Sean, whether they're together or not.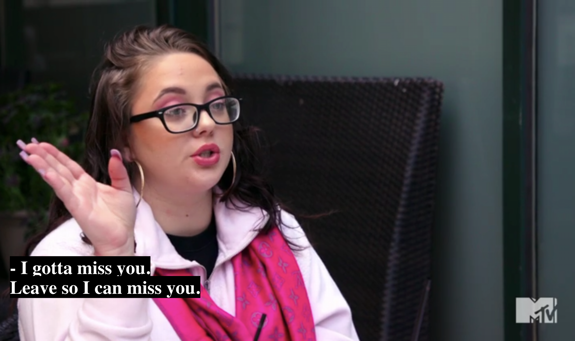 When we check back in with Jade, things have taken a very on-brand turn. After showing up late to watch Clo-Wii, Sean got mad that Jade wouldn't talk to him so naturally, he busted her dining room window.
Perhaps he thought Jade would prefer to dine al fresco? I think that's nice…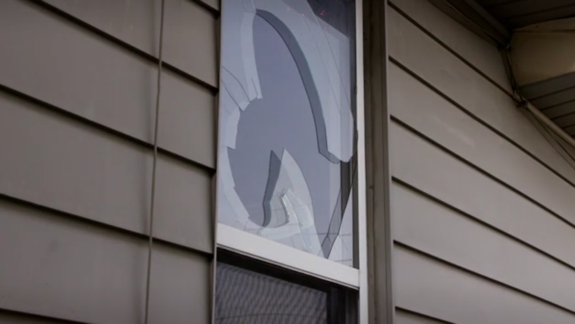 To "help" with the chaos that is going on, Christy shows up to school the 'Teen Mom 2' crew on the ins and outs of the legal system. She talks about how everything Sean did is "all crimes," and, hey, who would know better than Christy, Queen of Community Service?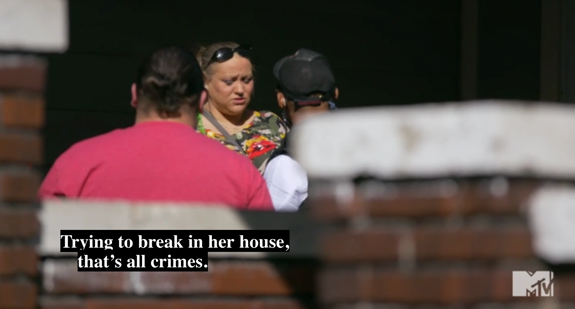 Jade tells the producer what we've all been thinking the whole season: Sean basically contributes nothing positive to this (or any) situation. She says she's interested in filing a restraining order; however, the cops were little to no help to her (#SeanVibes) when she spoke to them on the phone and instead suggested she cover her busted window with some [hot-pink-painted] wood and essentially hope for the best.
That's all for this episode!
To read The Ashley's recap of the previous episode of 'Teen Mom 2,' click here!
(Photos: MTV)