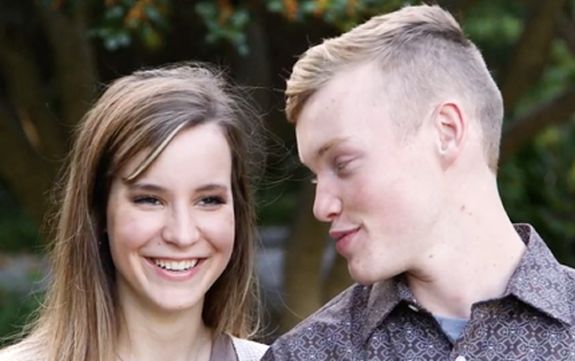 Justin Duggar tied the knot on Friday, and, at 18, became the youngest Duggar kid to get married to date.
Justin— who married 19-year-old Claire Spivey after a three-month engagement — has appeared on Counting On over the years, but only stepped out of the background once he began courting Claire. (Claire turned 20 on Saturday, a day after her wedding.)
Only a few photos have been released from the couple's wedding, which took place in Claire's home state of Texas. In a photo posted to social media, Justin wears a suit, while Claire wears a sleeved white dress, no veil and her hair braided with flowers.
View this post on Instagram
"Today we have started a journey together that God crafted long before we ever knew it was meant to be," the couple said in a statement to Us Weekly. "We are so thankful for the love of Christ that has brought our lives together and teaches us what real love looks like. There is no greater joy than marrying your best friend. We are thankful for the prayers and support so many have shown us through our engagement and look forward to this new chapter of our lives together as husband and wife."
While most of the Duggar kids have married young, Justin is currently the youngest, at barely 18. Previously, the youngest Duggar to say "I do" was Joy-Anna Duggar, who was 19 on the day she married Austin Forsyth.
Justin and Claire announced their courtship in September, stating that they had known each other for years through their families. They became engaged in November, one day after Justin turned 18.
Despite Justin's young age, Claire seems confident that he's ready for marriage. In December, Claire informed some Instagram trolls that Justin paid for her engagement ring all by himself, and that he is ready to live on his own.
"Justin paid for the ring!" Claire wrote on Instagram. "Not a dime of it was someone else's money…[Justin] is super motivated and does well at his job. He's been graduated for quite a while and has a full time job. He also worked part time while in school, so he'd be prepared to be on his own."
Claire's mom, Hilary Spivey, also defended the Duggars.
"All of those kids have been equipped well for life," she told someone on Instagram at the time. "They can handle lots of responsibility at a young age, unlike most in society today. Justin's daddy told him that he knew he would marry young cause he was so responsible. Trust me…we've been blessed to know [the Duggars] for years."
View this post on Instagram
The newlyweds got plenty of congratulatory messages on their wedding post from the Duggar Clan.
"It was such a gorgeous wedding! Love you both very much and am SO happy for you guys!" Joy wrote in the comments of Justin's wedding post.
"Such a lovely wedding! Thrilled for you both!" Anna Duggar wrote.
"Justin and Claire said 'I do!'" the official Duggar Family Instagram posted.
Even Jill Dillard, who is somewhat estranged from her family, reposted the couple's wedding photo and wrote "Congrats" in the caption. (It is unknown if Jill and her husband Derick Dillard attended the wedding; however, Jinger and Jeremy Vuolo are confirmed to have attended, flying in from Los Angeles for the nuptials.)
According to a story posted before the wedding by The Sun, the wedding was large (because…Duggar) and mask-free.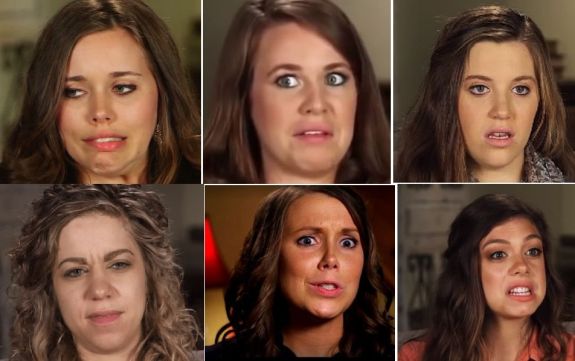 "Despite COVID, they've invited hundreds of guests for an indoor/outdoor ceremony and nobody will be forced to wear a mask, which isn't surprising considering recent family events," the site reported. "The source added: 'Everyone is thrilled to be able to celebrate their wedding with them after such a bad year, and no doubt there will be baby news before long.'"
They received plenty of wedding gifts, judging by the amount of items that were purchased off their confirmed wedding registry. (Wanna see their registry? Of course you do!)
Sadly, Justin and Claire will have to begin married life without the jumper cables or jumbo rifle safe they requested. They did, however receive the "Mr. and Mrs." wine glass set they asked for (even though neither of them can legally drink wine), and plenty of cooking stuff for Justin and Claire to use in the kitchen.
RELATED STORY: Justin Duggar's Fiance Claire Spivey Insists the 18-Year-Old Paid for Her Engagement Ring & Says He's "Prepared to Be On His Own"
(Photos: TLC; Instagram)