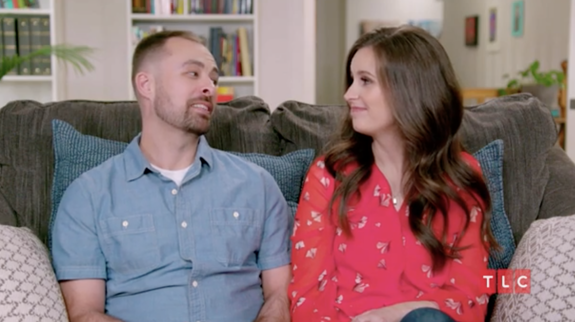 There's a new, large family coming to TLC… and finally they appear to have no ties to the Duggar clan!
Premiering Tuesday, March 16, The Blended Bunch follows the Shemwells, a blended family with 11 kids under the age of 12.
"Our family series are a cornerstone of programming at TLC and these days, the word 'family' has expanded to mean many things," TLC President Howard Lee said in a press release announcing the series premiere. "We are constantly evolving and the Shemwells are a wonderful reflection of the varied families in today's world."
Parents Erica and Spencer met in an online support group for widowers.
"We're kind of like the modern day 'Brady Bunch'," Erica says in the show's trailer.
"Except we have no [maid named] Alice!" Spencer says. "We need an Alice!"
Mother-of-seven Erica lost her first husband, Tony, to cancer in December 2016 when she was pregnant with their youngest child. Father-of-four Spencer lost his first wife, Aimee, in an automobile accident in November 2017. A month after the crash, Spencer, who was then living with his family in Virginia, met Erica in the support group and soon met her face-to-face at a conference in Utah, and the two became fast friends. Both families are members of The Church of Jesus Christ of Latter-day Saints.
"It wasn't long after I got home that I felt a strong prompting from Heavenly Father that I needed to move my family to Utah," Spencer told LDS Living in 2019.
Erica and Spencer's friendship turned romantic, their kids playing a large part in the relationship's progression.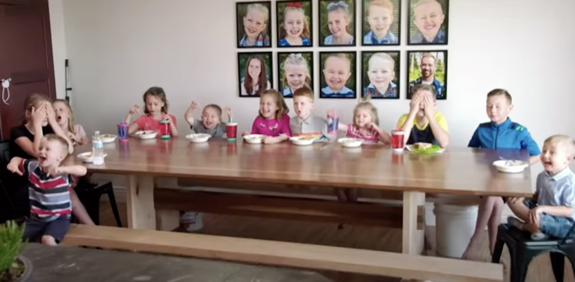 "I saw how well we all meshed together," Erica said in 2019. "And the longer it went on, the more I knew I wanted him in my life."
The couple married in January 2019 and now reside in Lehi, Utah, with children Brayden, 12, Landon, 12, Emma, 10, Lily, 9, Harper, 8, Sophie, 8, Avery, 6, Tanner, 6, Amelia, 5, Bexley, 4, and Caleb, 3. The show will follow the family as all 13 members adjust to living under one roof, grieve their lost loved ones and build relationships with their extended family, including Erica's brother, who doesn't fully support the union, the trailer for the new show reveals.
Check out the trailer to meet the Shemwells and get a taste of the family drama this new show promises:
RELATED STORY: 18-Year-Old 'Counting On' Star Justin Duggar Marries Claire Spivey: See the First Wedding Photos
(Photos: TLC; YouTube)