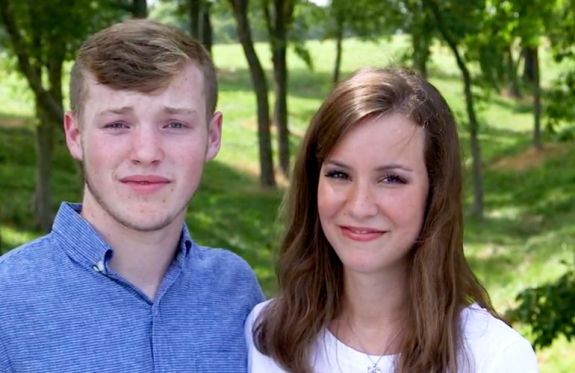 Counting On fans may be skeptical that the barely-18-year-old Justin Duggar is ready for marriage, but his new fiance, Claire Spivey, doesn't appear to be worried.
Justin proposed to Claire last month, one day after he turned 18. In the time since the engagement news was announced, some of the show's fans have left the couple comments on social media, asking how Justin was able to afford an engagement ring (and if he's old enough to support a wife and all the blessings Claire would surely be shooting out soon).
Earlier this week, Claire responded to one fan who asked who paid for the ring, informing them that Justin bought the ring all by himself!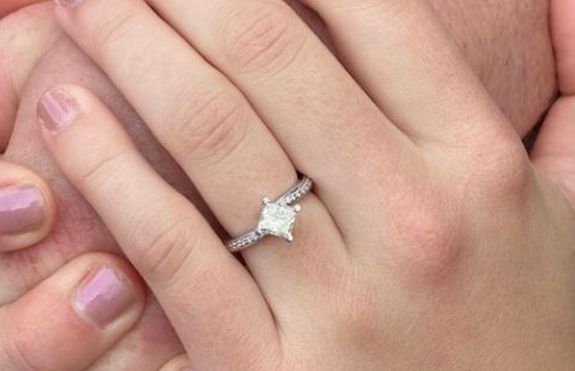 "Justin paid for the ring!" Claire wrote on Instagram in response to the question. "Not a dime of it was someone else's money."
The fan also asked what Justin does for a living and if he is still in school. (As 'Counting On' fans know, the Duggars are homeschooled.)
Claire informed the fan that Justin is "super motivated" and has "been graduated" (um?) for quite a while.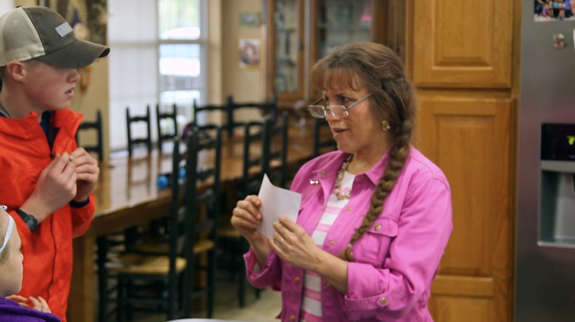 "[Justin] is super motivated and does well at his job," Claire wrote. "He's been graduated for quite a while and has a full time job. He also worked part time while in school, so he'd be prepared to be on his own."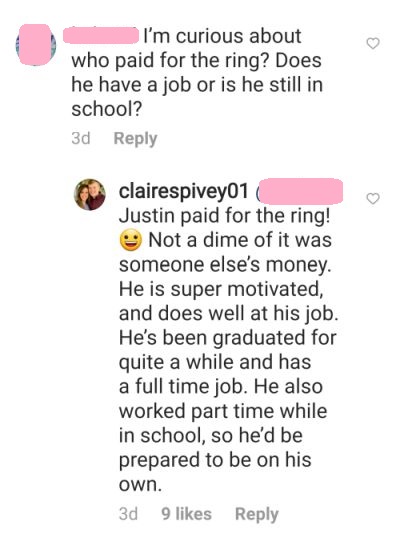 Claire's mom, Hilary Spivey, previously defended Justin and the other Duggars after fans accused Jim Bob of arranging his kids' marriages, as well as Justin and Claire's courtship. At the time, Hilary argued that the Duggar kids were capable of handling "lots of responsibility at a young age, unlike most in society today."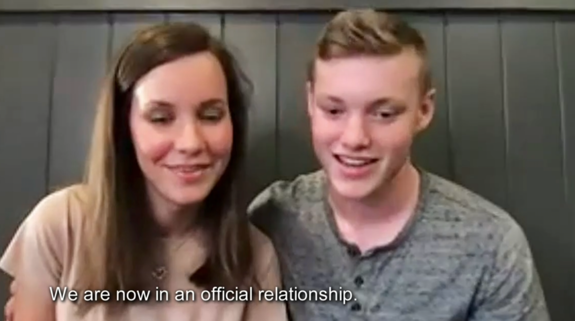 "Jim Bob has never once arranged a marriage," Hilary wrote. "All of those kids have been equipped well for life. They can handle lots of responsibility at a young age, unlike most in society today. "Justin's daddy told him that he knew he would marry young cause he was so responsible. Trust me…we've been blessed to know [the Duggars] for years."
Justin–who began courting Claire when he was only 16—has stayed in the background of 'Counting On' episodes over the years, but will now get his turn in the spotlight with the engagement and wedding planning. (We all know the Dugs love to dedicate full seasons to wedding prep!)
TLC has yet to reveal when 'Counting On' will return to the air.
RELATED STORY: 'Counting On' Star Justin Duggar Announces His Engagement to Claire Spivey, One Day After His 18th Birthday
(Photos: TLC; Instagram)