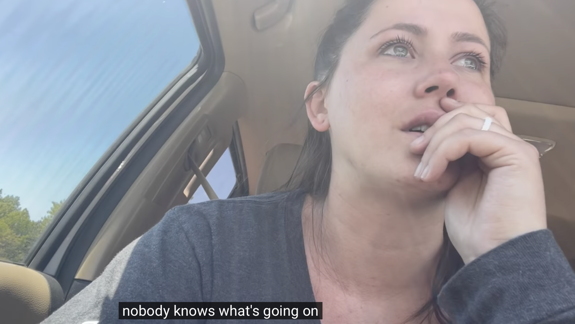 Former Teen Mom 2 star (and current doctor of Google medicine) Jenelle Evans posted a health update for fans this week, revealing yet another possible diagnosis for the severe neck and back pain she's been experiencing.
In a video posted to her YouTube channel, Dr. Jenelle and husband David Eason travel to Durham, North Carolina, where Jenelle has been referred by an ACTUAL doctor to see a neurologist to get a second opinion on her alleged syrinx diagnosis.
Less than two minutes into her "Health Update" video, Jenelle dives into her list of symptoms, including the pain in her neck…and no, she's not talking about the one behind the steering wheel.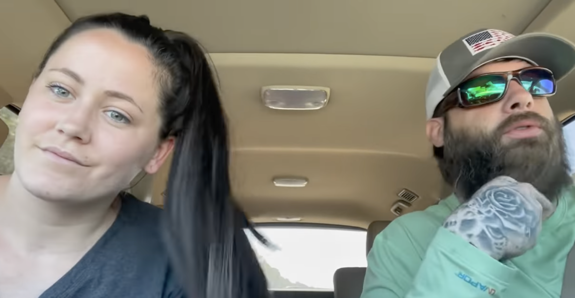 In addition to neck pain, Jenelle says her head is throbbing, she feels as though she's going to throw up, and she doesn't "feel like talking."
(Jenelle does, however, appear to make a brief recovery when she and David excitedly drive by an Amazon fulfillment center while filming the video.)
While Jenelle—who has previously explained that she only shakes her rump on TikTok on days she feels well— is unable to keep her cellphone camera rolling in the hospital, she resumes filming in the car after her appointment is over. Jenelle puts on a sad face and reveals she's "kind of upset" and doesn't "really feel like talking about it right now."
So of course, she keeps talking about it anyway…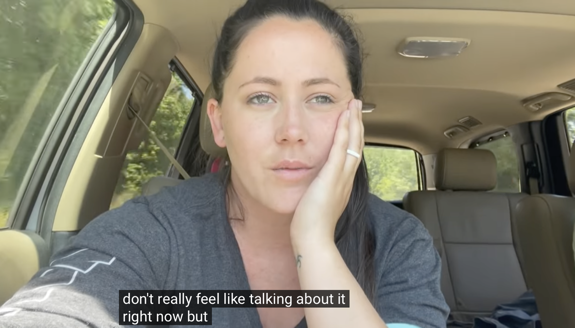 According to Jenelle, "nobody knows what's going on" with her health crisis and she's being "juggled around from doctor to doctor."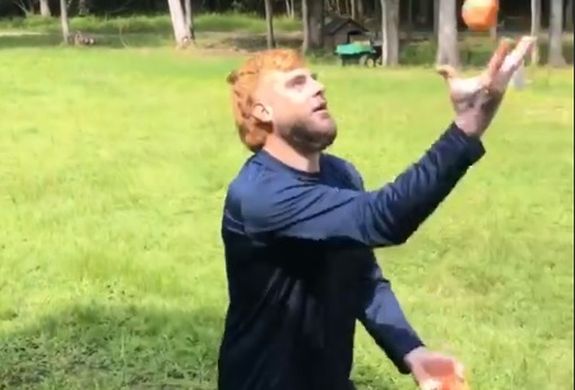 Jenelle insists she doesn't like "filming things like this" but wanted to give fans an update.
She goes on to explain that her doctor "thinks" she has "a lot of fluid" in her neck where her spine starts and this is somehow related to the nerve in the front of her face, which is causing her to have headaches after her neck cracks… or something along those lines. The doctor wants her to get steroid injections, which could alleviate the pain caused by the cyst that she might have in her spine. However, if that doesn't work, the doctor will know that something else is wrong.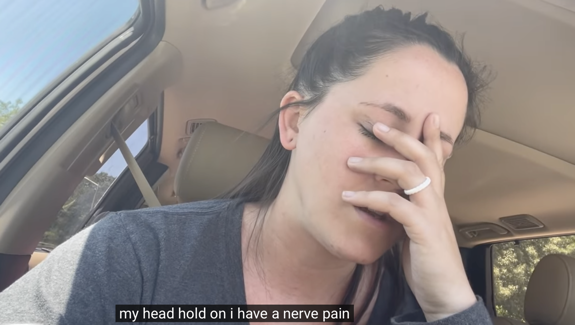 As Jenelle continues rambling on about her appointment, we start to give her some props (quietly to ourselves, of course) for at least taking the time to get an actual medical professional to weigh in on her issue this time before filming an entire video based solely on her Google findings. (At least she's relaying information given to her by a real live doctor, not someone who binge watched every season of Grey's Anatomy during lockdown.)
Jenelle's latest adventure in web searching has her panicking over the steroid shot procedure and questioning if she should even have the procedure done at all.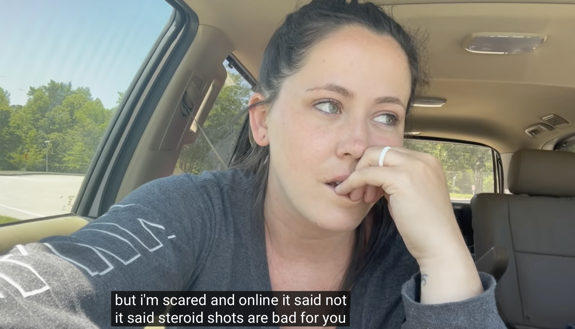 Once Jenelle and David are back on The Land, Jenelle says she's "in a better mood" and then begins talking about a group she follows online made up of people with health issues similar to her own. (There's no word if the people in Jenelle's group also "see molecules" and whatnot.)
Jenelle reveals that she asked the group some questions about their own experiences and one individual was so bored that they offered to take a look Jenelle's MRI and give her some feedback.
Jenelle admits that she actually sent a copy of her brain MRI to the person (though she did crop her name and personal information out). According to the rando in the group, Jenelle "might have some blockage" of her cerebral spinal fluid. Jenelle lies claims she suspected she might actually have this issue, but she just hadn't mentioned it to her doctor yet.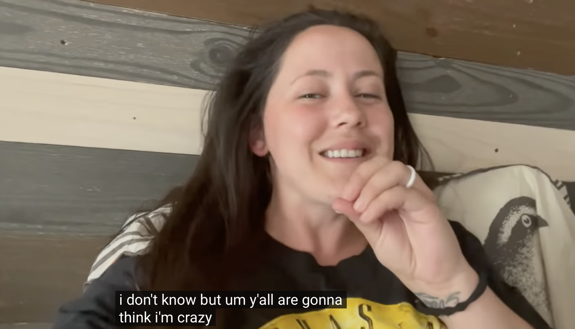 In order to rule out this latest "mystery diagnosis" – intracranial hypertension, which she surprisingly pronounces correctly – Jenelle says she's heading back to the neurologist for an MRI flow study to look at the fluid around her brain and may have to go to a neuro-optimologist after that. Jenelle then tells everyone that she also has cysts behind her left eye, because… why not?
Oh and arm pain, too!
Jenelle kept the conversation about her illness going on Instagram, telling one fan that she plans to start her long-awaited podcast "whenever I can stop coughing long enough to sit down and record."
She also said she may be unable to walk if the cyst in her spine continues to grow.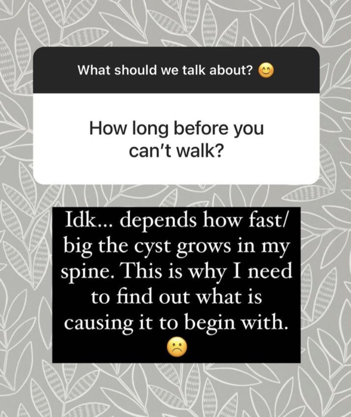 "This is why I need to find out what is causing it to begin with," she added.
After watching that video, I'm now suffering from exhaustion… and no, I didn't need to Google my symptoms to figure it out.
RELATED STORY: Jade Cline & Briana DeJesus Speak Out About Jade's Mom Christy Disappearing With Her Pill Prescription on Tuesday's Episode on 'Teen Mom 2'
(Photos: YouTube; Instagram)