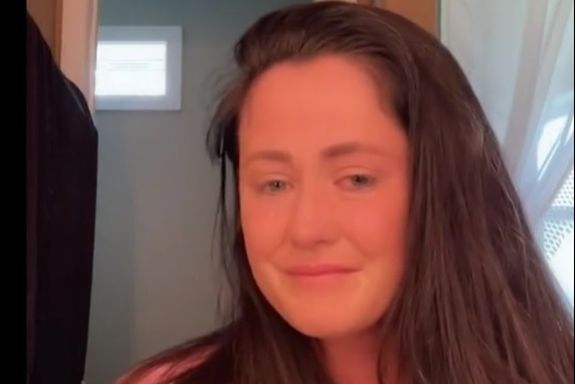 Jenelle Evans' latest venture as an "influencer" is over before it even began.
The former Teen Mom 2 star tearfully announced on Friday that her upcoming active/lounge wear line from SewSewYou has been cancelled. The announcement came just days after Jenelle proudly announced the line on her social media. She posted several of her offerings online (including this green sweat set, which many commented looked like something the "rill women" of the Indiana Corrections Facilities would sport), telling fans the line would be launching on November 17.
Unfortunately for Jenelle and those who were hoping to snag the other frocks offered by Jenelle's line, the plans to launch have been called off. In a cringy TikTok video posted to all of Jenelle's social media accounts, the former 'Teen Mom 2' star ifilms herself sobbing (with the camera zoomed in close to show off the tears). She writes in the caption that the company "has dropped me because of haters."
In true Jenelle fashion, she vowed to do her own clothing line and website on her own.
"Been crying all morning," she wrote. "Sorry to let everyone's hopes up but @sewsewyou has dropped me because of haters. There won't be a clothing line anymore. #HeartBroken."
"Haters contacted the company I was working with," she added.
She then flashed the camera back to herself crying, then lip-synching to a song stating, "Fine, I'll do it myself."
Later, she followed it up by posting another video of her crying and singing along to Colbie Caillat's song "Try." In the caption, Jenelle writes that she "always wanted to be accepted by others…always being nice to everyone I meet and hoped to get it in return…
"Reputation ruined at the age of 17…feels like I'll never get to redeem myself and the positive life I have created for my family. The media/TV can really destroy a person's mental health. Always worried if 'they like me.' But in the end the only thing that matters is if my family is happy. But being accepted for the person I truly am would be nice."
The Ashley has reached out to SewSewYou, the company that was going to launch Jenelle's line, for comment but has not yet heard back. The company has, however, limited or closed the comment sections on its recent Instagram and Facebook posts.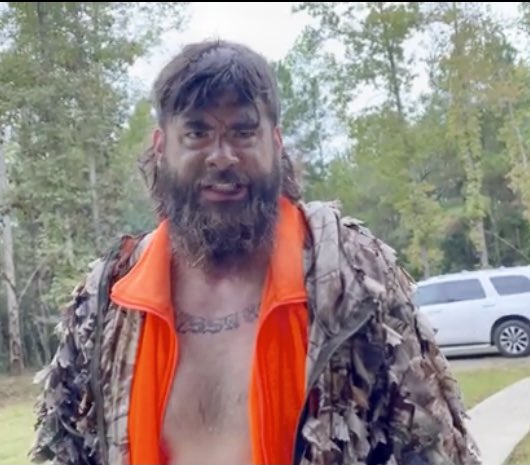 This is not the first time a product or venture that Jenelle has been working on has been cancelled due to Jenelle's haters contacting the companies and sending them info on Jenelle's past and/or her husband David Eason's past.
In addition to losing her job on 'Teen Mom 2' back in 2019, Jenelle has lost multiple sponsorship deals— including with Blue Apron, Prana Mat, and PatPat Clothing, to name just a few.
In September 2019, the New York City salon that was due to host Jenelle's launch party for her JE Cosmetics company abruptly cancelled the event, stating online that it was unaware of David and Jenelle's histories.
Last year, a meet and greet session at an Oregon cannabis dispensary where Jenelle was scheduled to appear was cancelled right before it began, due to her haters causing a ruckus for the company.
Most-recently, Jenelle was canned from the Girl S**t podcast earlier this year after some of her co-stars for the not-yet-released podcast and lifestyle brand refused to work with Jenelle, due to things Jenelle has done in her past.
"It's pretty s**tty of a person to try to hold something against someone that happened years ago – like, we talk about all the time – to ruin their opportunities in life," Jenelle said on social media later. "Like, that's s**tty. That's really s**tty."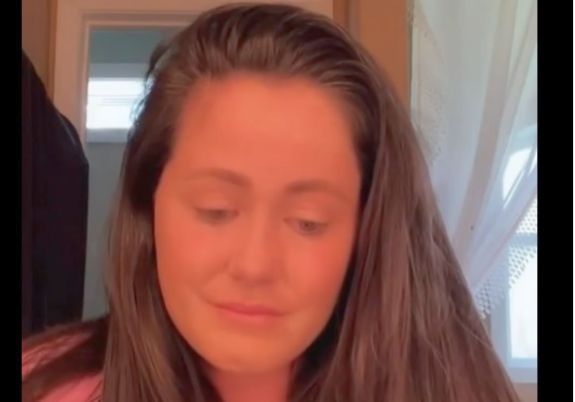 The Ashley will update this story when more info is available. Until then, you can always hop on over to Amber Portwood's "Portwood AF" clothing line page if you're itching to get your mitts on some 'Teen Mom' star apparel.
RELATED STORY: Jenelle Evans Gives Her Thoughts On "Dumb" Lawsuit Between Her Former 'Teen Mom 2' Co-Stars Kail Lowry & Briana DeJesus
(Photos: TikTok; Instagram)