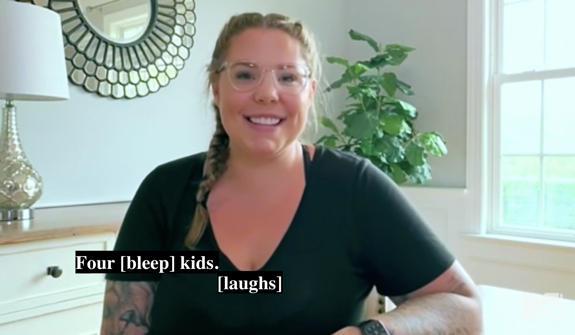 Kail Lowry has caught a lot of flak since she spoke out last year and stated that she refuses to date a person who has kids. On the latest episode of her Baby Mamas No Drama podcast, the Teen Mom 2 star— who has four kids herself— brought up the topic again, stating that she absolutely refuses to date someone who with their own offspring However, she insists that she gets more date offers now as a mom of four than she ever did when she had less youngins.
Later in the podcast, Kail and her co-host Vee Torres discussed how Kail feels about her baby daddies' other baby mamas. (Vee shares a daughter with Kail's first baby daddy, Jo Rivera, while Lauren Comeau— a longtime nemesis of Kail– shares a son with Kail's second baby daddy Javi Marroquin. Kail's third baby daddy, Chris Lopez, has a baby on the way with a woman he has not publicly identified.)
As The Ashley reported back in November 2020, Kail revealed on her other podcast, Coffee Convos, that she does not date anyone who has kids. During the more-recent podcast, Kail said fans did not take well to that statement.
"When I say I do not want to date someone with kids, people come at my neck for it," she told Vee, adding that the suitors have been swooning over her since she shot her fourth offspring, Creed, out last year.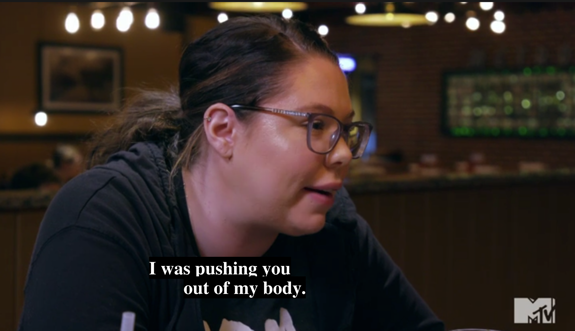 "But I have had more men try to date me with four kids than when I had two kids!" Kail insisted, adding that she doesn't care if a guy says he doesn't date women with kids. "I see TikToks all the time of single men who do not want to f**k with women with kids, and I don't get bothered."
In addition to Creed (whom she shares with Chris), Kail is the mother of 11-year-old Isaac (with Jo), seven-year-old Lincoln (with Javi) and four-year-old Lux (with Chris). She acknowledged that it is strange for her to be so against dating someone with kids when she has so many herself.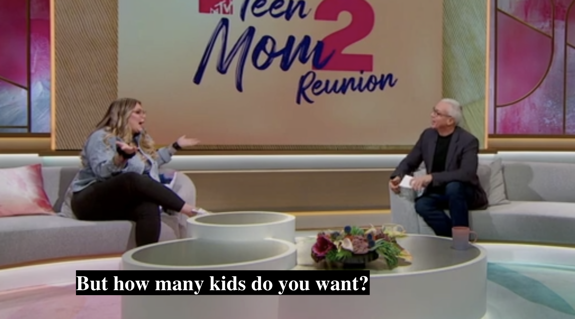 "It kind of makes me sound like a hypocrite because I have kids, but that is why I don't want to date someone with their own kids," she said. "I won't do it… I [recently] met somebody and he told me he had two kids and I ghosted him. I never responded to his texts again. I don't want to talk to someone with kids."
Kail went on to explain that she has no problem with the idea of adding children to her litter; however, it's the people who come with the kids she doesn't want to deal with.
"It's not about the kids, it's about the adults. I do not want to deal with the cheating, lying, wondering what you're doing with your baby mama," Kail said.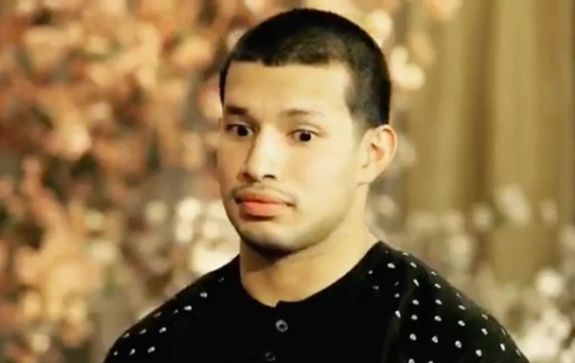 "I don't want to get to know your baby mama. I don't care about your baby mama. I don't want to be involved. I don't want s**t to do with it," Kail continued.
"Me and you are cool, thank God," Kail told Vee, adding, "there is one [significant other of a baby daddy] that I will never be cool with. There's one that I don't give a f**k about at all; all I want is for you to be good to my kids."
(While Kail didn't say names, it was obvious that Lauren is the baby mama she will "never be cool with" and Chris' unknown baby mama is the one she doesn't care about or know.)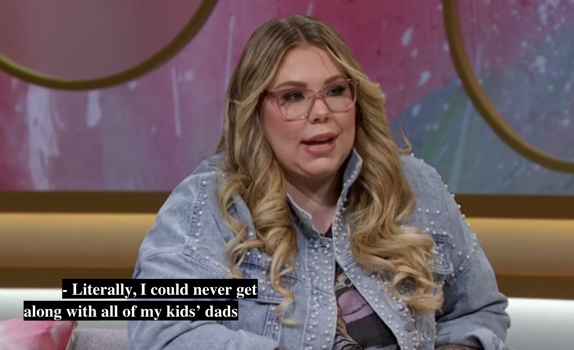 "I don't want to know you. I've never met you," Kail said, presumably about Chris' other baby mama. "I don't want to meet you. Just be good to my kids and you will not hear a word from me."
Chris' other baby mama will likely be happy to hear that last statement, as Kail took it upon herself last month to publicly announce the gender of the baby Chris and the girl are expecting. (It's a boy, by the way.)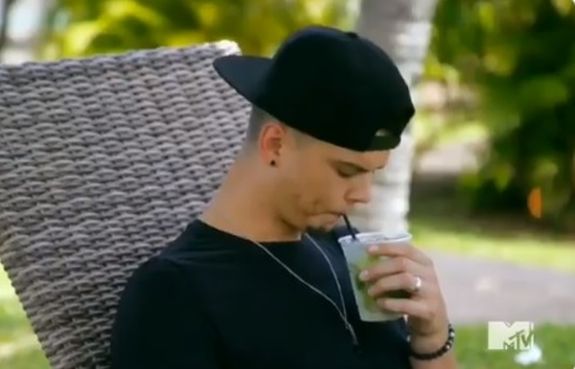 "I don't to involve myself in any type of thing because I've already been through all the things with baby mamas, baby daddies, all of it. I don't want to do it. I've been through all the scenarios: good relationship, bad relationship, no relationship at all."
RELATED STORY: Chris Lopez Says Kail Lowry Thinks She's "Too Good" For Her Kids to Be On His Medicaid; Kail Says Chris Is Jobless By Choice & Shouldn't Receive State Benefits