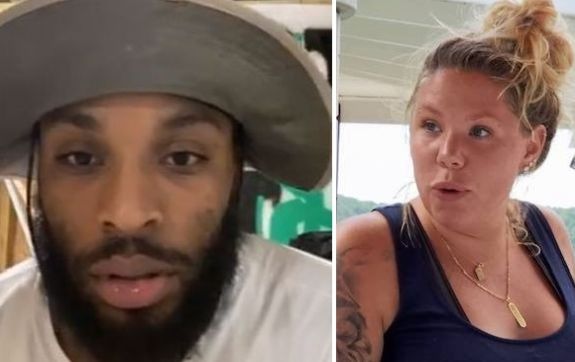 Days after Kail Lowry publicly accused her third baby daddy Chris Lopez of refusing to pay his portion of their sons Lux and Creed's medical expenses, Chris is striking back, taking to Instagram and his podcast to address Kail's claims and tell his side of the story. In response to Chris' response (got all that?) Kail has exposed that Chris is jobless by choice and that she doesn't approve of him milking the system for benefits because he doesn't want to work.
As The Ashley previously reported, Kail blasted Chris earlier this week on Instagram, telling her followers that Chris left for vacation in Miami before taking care of some financial obligations he had toward their kids. Last week on her Coffee Convos podcast, Kail told her co-host Lindsie Chrisley she doesn't have a relationship with Chris at all, and that the two "don't communicate whatsoever."
The current battle between Kail and Chris appears to have started after an episode of Chris' P.T.S.D. podcast went live on October 18. During that podcast, Chris talked about his co-parenting situation with Kail, stating that he was ready to block Kail from contacting him.
"If you need something, email me. If it's financial, request on Cash app," Chris said. "That's where I got to…at this point, it's like, I deal with you because I got to…I am trying to avoid you."
Kail then proceeded to do exactly what Chris requested— email him and request money from him on Cash app— much to Chris' dismay, apparently. (Kail later posted the rejected money requests on her Instagram Stories.)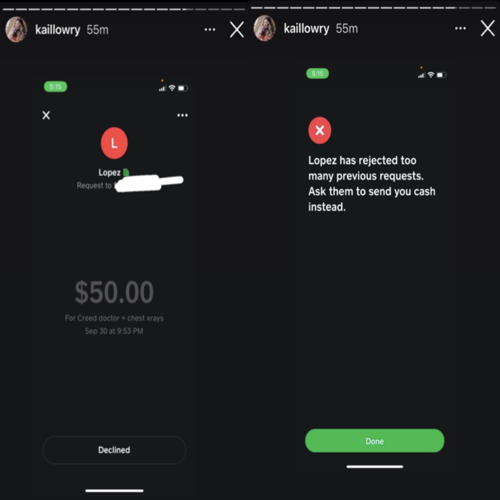 "I think the last five or six text messages that I sent, obviously about the kids, have not been respond[ed] to, just read," Kail told Lindsie on her podcast.
This week, Chris decided to use his own podcast to shut down what Kail said about him on her podcast (as you do).
"If you're gonna tell a story, tell the whole story," Chris said on the P.T.S.D podcast. "You can't tell a story and only tell the part that makes the other person look bad. Tell everything."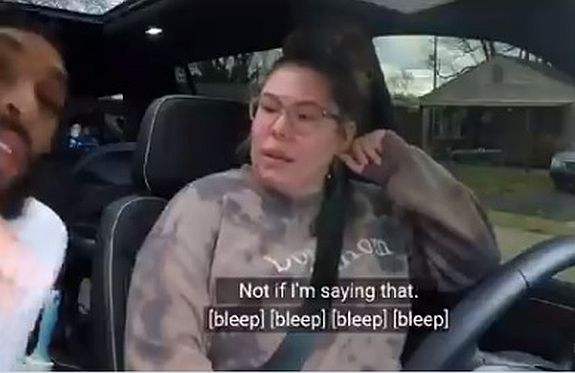 He claimed that Kail failed to tell her followers that he does, indeed, have an insurance plan for the kids (well…one of them), but that Kail denied it when he "offered to help."
"You can't get on this Internet and do all of that when I'm offering to help you," Chris said, adding that Kail wanted him to pay the copays for the insurance she has on the kids. "I don't see why I need to come out of pocket when I have something that I don't need to come out of pocket for…me and my mother explained that to you and you argued about it."
According to Chris, he only has health insurance on Lux because Kail "won't allow me to get it for Creed. And I've offered. And you denied it, so you can't get on this Internet and do all that when I'm offering to help you."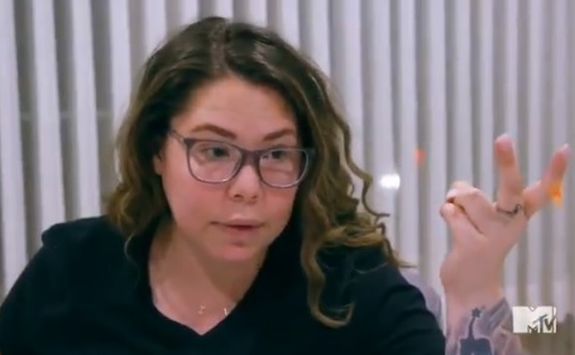 On the podcast's Instagram Stories, Chris stated that the insurance he has for the kids is Medicaid, which he hinted Kail doesn't want her kids on.
"When you to[o] good for Medicaid is on you, or affordable coverage," he wrote. "Don't want it, then you pay for it."
"Medical coverage, even if it's Medicaid is MEDICAL COVERAGE," he added. "But when you to[o] good and mighty."
"I'm to the point, though, where I'm just tired of talking about my personal life," Chris said on the podcast. "…the drama of [Kail] posting our stuff on the Internet…it's all on Instagram and everything and now everybody knows and they're attacking me."
Chris assured everyone that he did, indeed, get the messages that Kail showed he denied.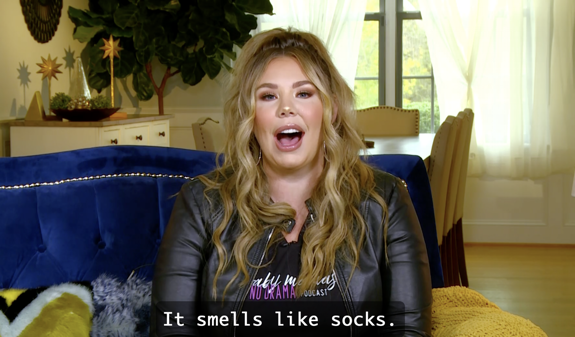 "We grown…people too grown to be doing what you're doing at this point," he added. "This is our business, these people don't matter. Stop doing this s**t for the Internet because these people don't matter! You're only hurting your son, you're only hurting us!"
Kail didn't listen to Chris' request to keep their business of the Internet (which came, naturally, on the Internet). On Thursday's episode of her Coffee Convos podcast, Kail addressed the situation at length and revealed why she doesn't want Chris using Medicaid for their kids.
"He doesn't make what I make, and that excuse isn't valid to me because Jo [Rivera] doesn't make what I make. Javi [Marroquin] doesn't make what I make. And let's not forget about the fact that Chris has a Bachelor's degree. Javi and Jo do not have degrees.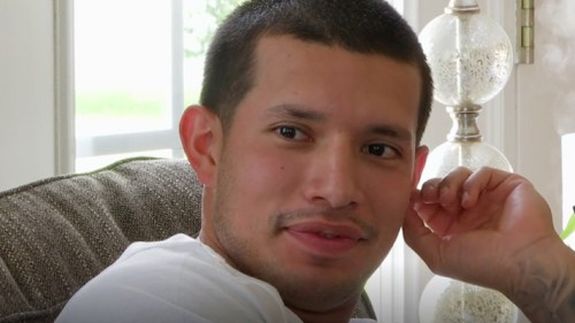 "And Chris chooses to not work at all," she continued. "He doesn't carry a job at all, but the other two do. Not only do they have 50/50 custody, but Javi and I split finances down to 50/50 for [our son's] lunch money. And Javi doesn't make what I make. But he doesn't question it, doesn't second guess it.
"[Chris] literally chooses not to work. Last I knew he was living at home– he's 27 years old— living at home with his mom, collecting EBT (which is food stamps) and state insurance.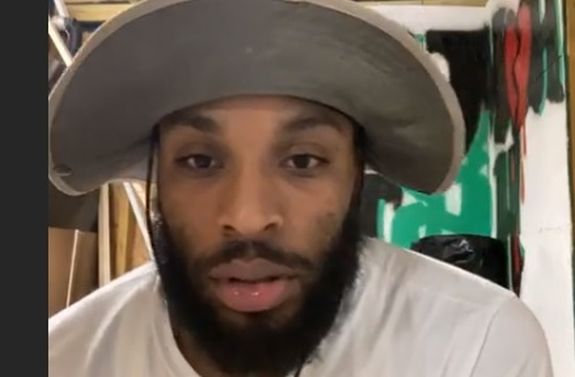 "By choice, because he's choosing not to work," Kail continued. "So in my opinion, that's not fair and you don't get to take that away from someone who actually needs it and is working and is trying to make ends' meet."
We'll like have to wait until Chris' next podcast episode to hear his response.
While Chris doesn't have a traditional job, he did sign a 'Teen Mom 2' contract earlier this year. However, since Kail has been refusing to film for the past few months, it's unknown if Chris will still appear on the next season of the show. (As The Ashley has reported in the past, if the principle cast member, i.e. Kail, doesn't film, none of her supporting cast members do either. However, rules may have changed for the recent season.) If Chris doesn't appear on the show, he will not make any money.
RELATED STORY: Baby Daddy Drama! Kail Lowry Accuses Chris Lopez of Not Paying Their Kids' Medical Bills; Says She Dislikes Jo Rivera More Now Than Ever & Claims Javi Marroquin Throws Tantrums
(Photos: MTV; Instagram)