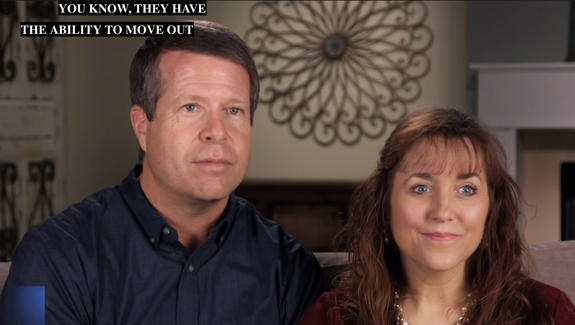 Jim Bob Duggar isn't going to let a pesky thing like his son Josh's upcoming child p0rnography possession trial get in the way of his career aspirations!
The former Counting On and 19 Kids & Counting star announced on Friday that he is running for Arkansas State Senator for District 7 (which includes towns in eastern Washington County, including the Duggars' hometown of Springdale). The Senate seat opened on Thursday when Senator Lance Eads resigned from the position after winning the election in 2020.
Though 'Counting On' was cancelled earlier this year due to Josh's legal issues, Jim Bob has been keeping helping Josh fight his charges, which include possessing and receiving child p0rnography.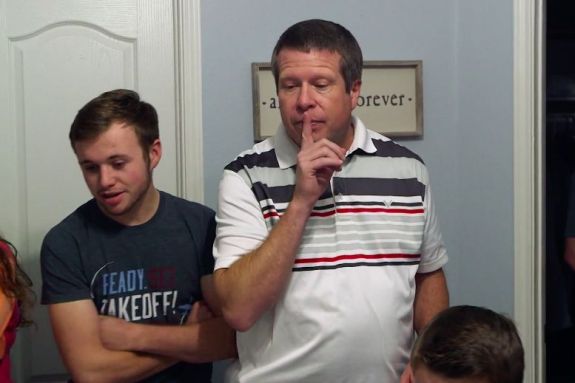 Jimmy B posted his candidacy announcement to the Duggar Family's official Facebook page. However, the announcement did not go over well, with many fans vocalizing that Jim Bob should focus on "fixing" his own family before trying to get back into politics.
Jim Bob served as a Republican member of the Arkansas House of Representatives from 1999-2003. In 2002, he ran for the U.S. Senate but lost. He lost again in 2006, when he sought the Republican nomination for the District 35 seat in the Arkansas State Senate.
In November 2020, Jim Bob's son, Jed Duggar, was defeated in his bid to become the Arkansas State Representative for District 89 in Springdale.
Anyway, Jim Bob and his wife Michelle shared the news of Jim Bob's candidacy, telling their fans, "We are excited to share this big announcement with you! Thank you in advance for your prayers and support!"
They then posted a press release, which stated, "Jim Bob Duggar announces he will be a candidate for Arkansas State Senate District 7, which includes Springdale, Johnson, Goshen and Elkins in eastern Washington County. Jim Bob previously served in the Arkansas House of Representatives for four years (1999-2002).
"Jim Bob was born and raised in Springdale, attended Springdale Public Schools and graduated from Shiloh Christian High School. At 18 Jim Bob acquired his real estate license and went on to become a successful commercial real estate investor. He married his high school sweetheart Michelle Ruark Duggar 37 years ago and they went on to have 20 children and have been blessed with 22 grandchildren so far."
In a quote for the press release, Jimmy B made sure to note that he and Michelle churned out and raised their litter of children in Northwest Arkansas.
"I am honored to announce my candidacy for Arkansas State Senate District 7. Northwest Arkansas is my lifelong home," Jim Bob said. "It's where my wife Michelle and I have raised our 20 children. It's where we've grown our small businesses. It's where we've built a life centered around our faith, family, and friends. Our family has been blessed by God in so many ways. We've found His love and goodness to be our source of strength in both our most joyous occasions and our darkest moments. It's important to us to give back and to help others in every way we can.
"I'm running for State Senate because these are unprecedented times in our nation. Out-of-control bureaucrats have put politics over common-sense policy with government mandates that force people to choose between earning a paycheck and violating their personal rights and beliefs. The foundational principles that have made our nation great are under threat like never before."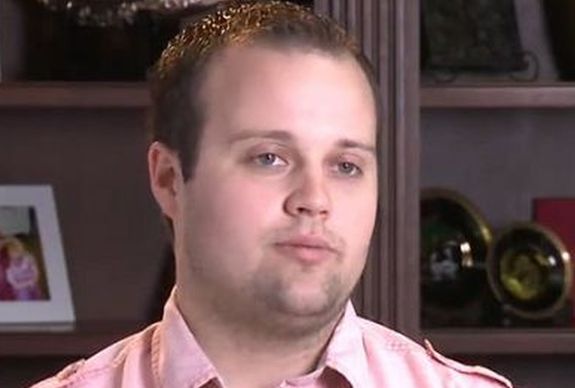 Jim Bob made his stance on guns, business and family clear.
"Now more than ever, we need a bold voice that is pro-family, pro-business, pro-gun and pro-life. It's time for conservatives to demand courageous leadership that puts Arkansas families, jobs, and our constitutional liberties first. I look forward to being your voice in the Arkansas State Senate."
While the Duggars received some support in the comment section of their announcement, they were bombarded with comments from outraged people, who brought up Josh's legal issues and the very serious crimes he's charged with, and well as the fact that Jim Bob and Michelle have defended Josh over the years. Others noted that now may not be the best time for Jim Bob to try to enter back into politics.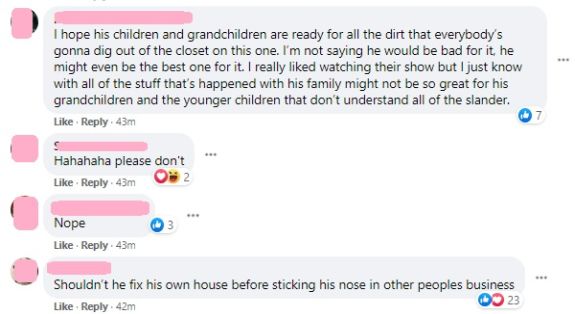 "Shouldn't he fix his own house before sticking his nose in other peoples business?" one person wrote in the comment section.
"Y'all don't have bigger fish to fry right now?" another asked.
"Maybe focus on your own family, that's more than a full time job and you're clearly not doing great at that," someone else wrote.
"Bad choice, in my opinion," another person wrote. "The Duggar family have current and past family legal issues with their oldest son. Yes I know he's a grown adult but said things happened in the home before he was an adult, and were never resolved therefore, it does come back to the parents…"
Others brought up the fact that Jim Bob and Michelle failed to protect four of their daughters from being molested by Josh when they were all minors. (The family's first show, "19 Kids and Counting" was cancelled after the molestations were discovered by a tabloid in 2015. Jim Bob and Michelle went on to defend Josh in a series of interviews.)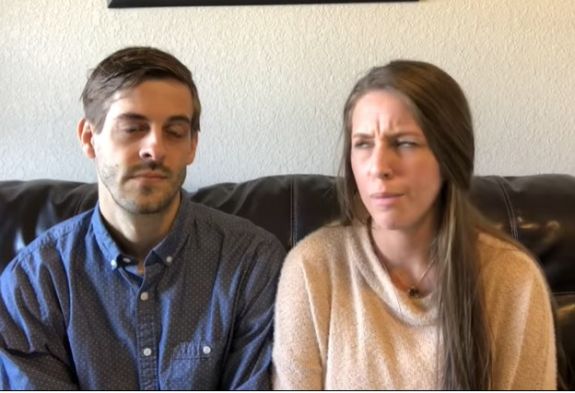 "Prolife yet you refused to protect your daughters from your son," one person wrote.
Josh's trial is set to begin November 30. Earlier this month, the deadline passed for Josh to accept a plea deal, but he did not change his "not guilty" plea. If convicted, Josh faces up to 20 years in prison.
RELATED STORY: Deadline for Josh Duggar to Accept Plea Deal Has Passed; Judge Rules Videos Found on Former "19 Kids & Counting" Star's Phone Can Be Used at His Trial
(Photos: TLC; Facebook; Instagram)